With amazing mountain views of Pikes Peak and over 300 days of sunshine, Colorado Springs also offers so many fun things to do — a zoo on a mountainside, crazy rock formations you can climb, waterfalls and legendary hikes, caves, castles, interactive museums, an indoor waterpark, shooting range, go-kart racing, and so much more.
We've done the research for you, tracking down some of the fun and unique things you can do in Colorado Springs. Read on for our list of over 40 attractions in Colorado Springs that'll make your next vacation the best yet.
Due to COVID-19, we recommend checking with these attractions in advance to learn their current policies and availability.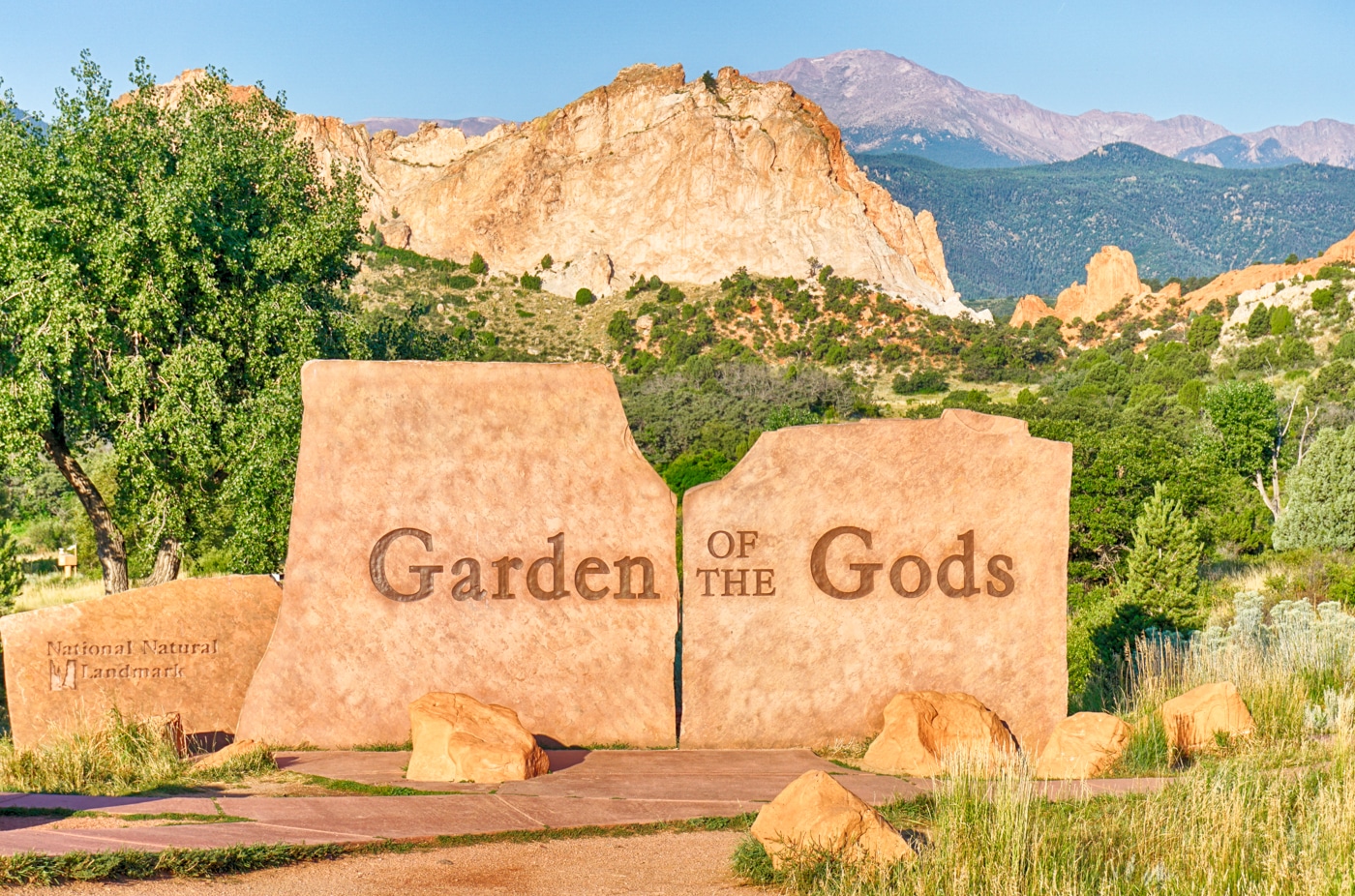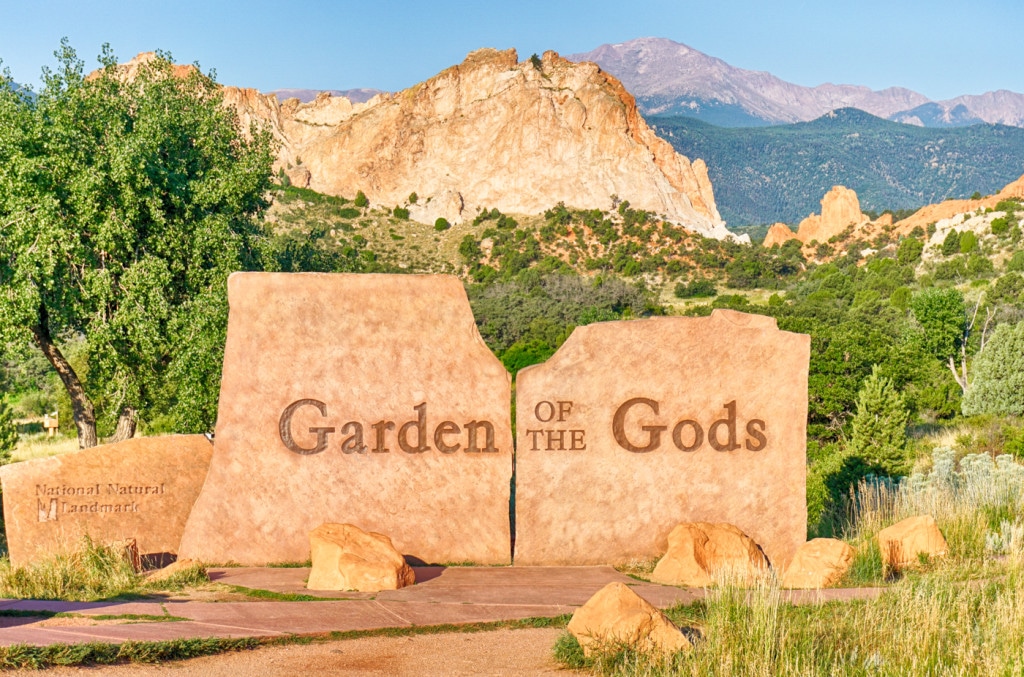 Visiting Garden of the Gods is an absolute must! But don't forget about the Garden of the Gods Visitor Center & Nature Center and the Garden of the Gods Trading Post.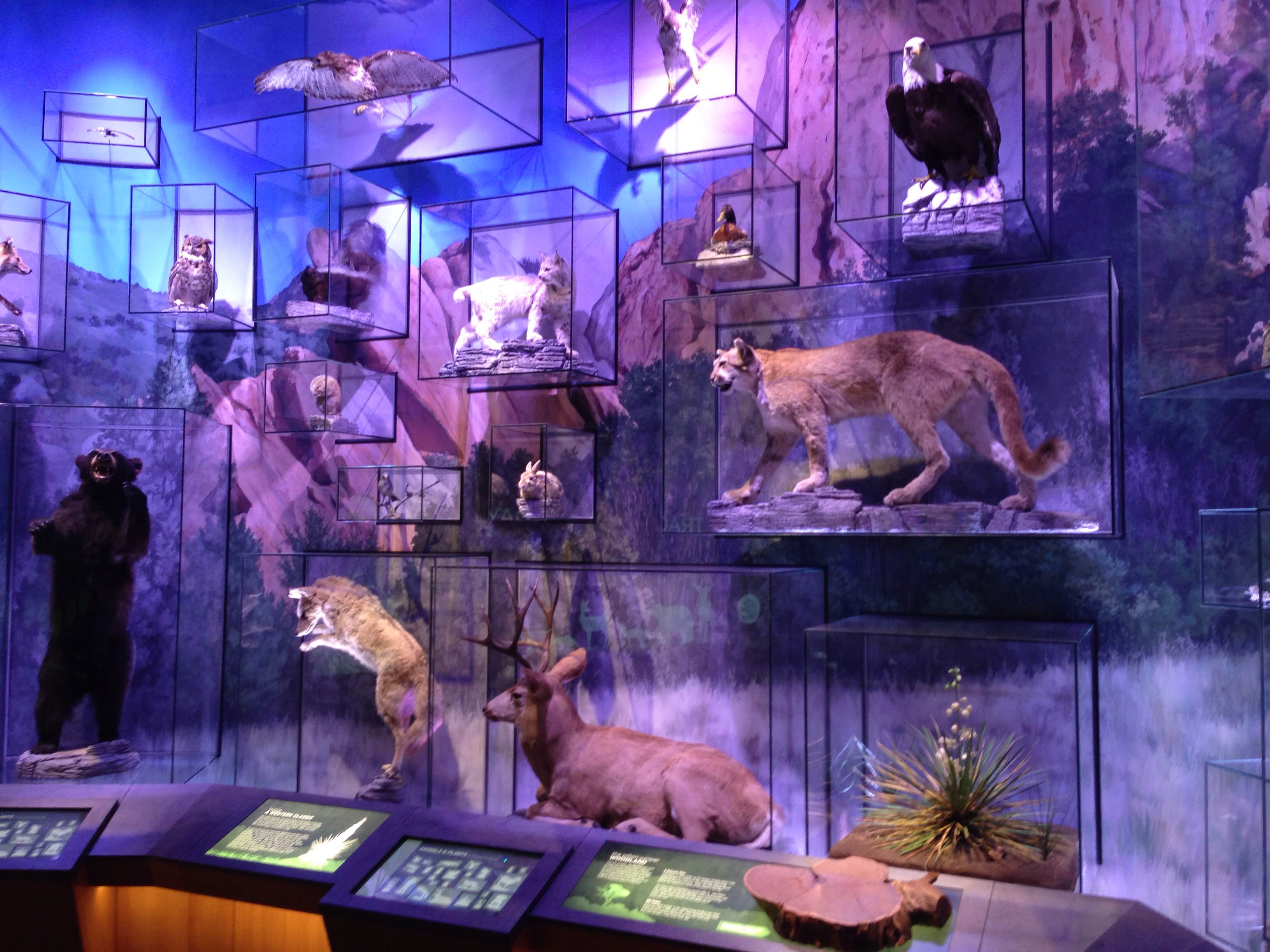 The Visitor & Nature Center features interactive exhibits about the geology, wildlife, and plants seen in the park, as well as the history of the area. After your stop here, you'll have a greater appreciation of the amazing rock formations. It also has a gift shop, theater, and café.
With over 25,000 square feet, the Garden of the Gods Trading Post is Colorado's largest and oldest gift shop and art gallery. Shop their unique gifts and souvenirs, then finish up your trip with their Buffalo Burger as well as locally made ice cream.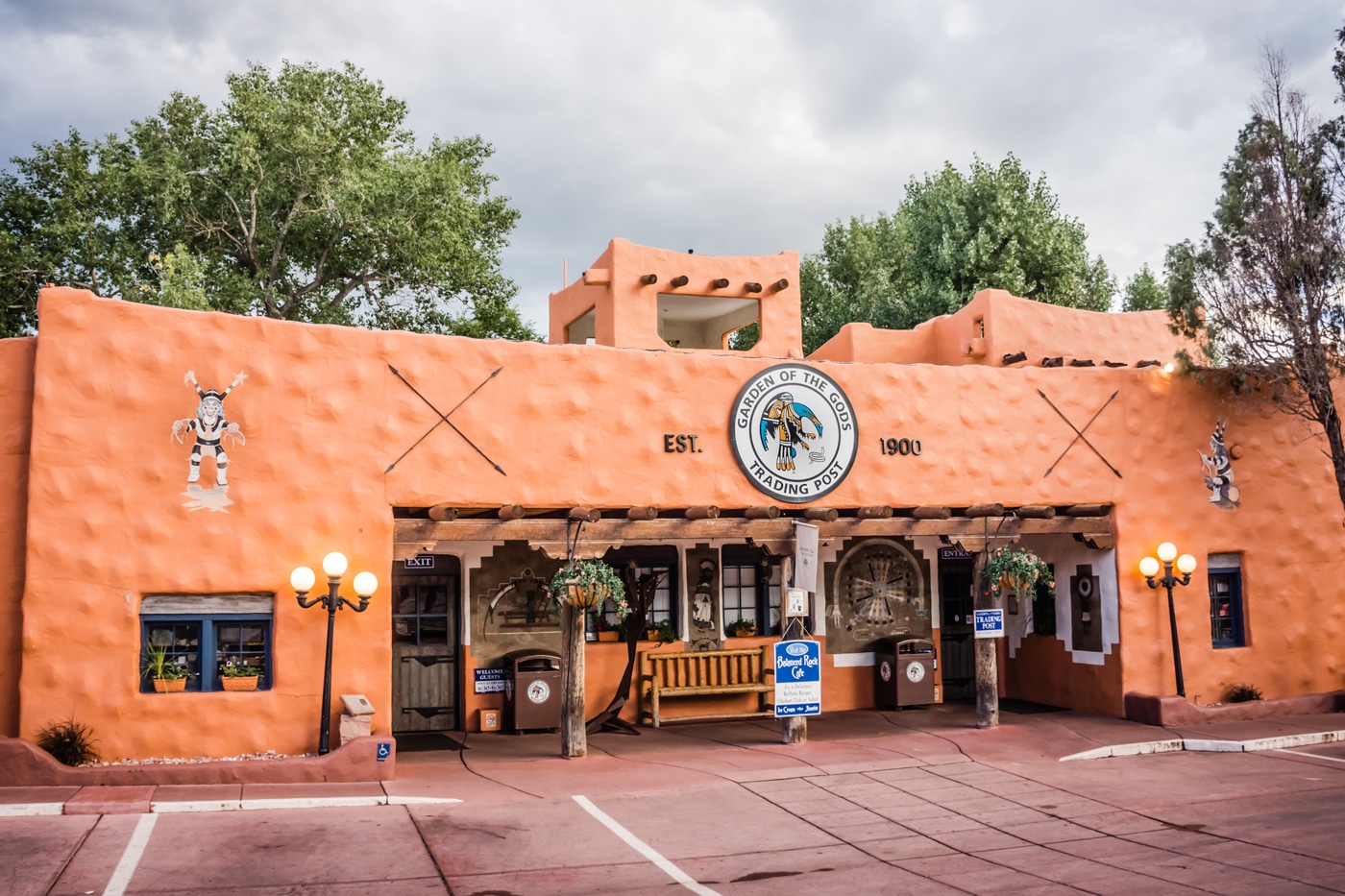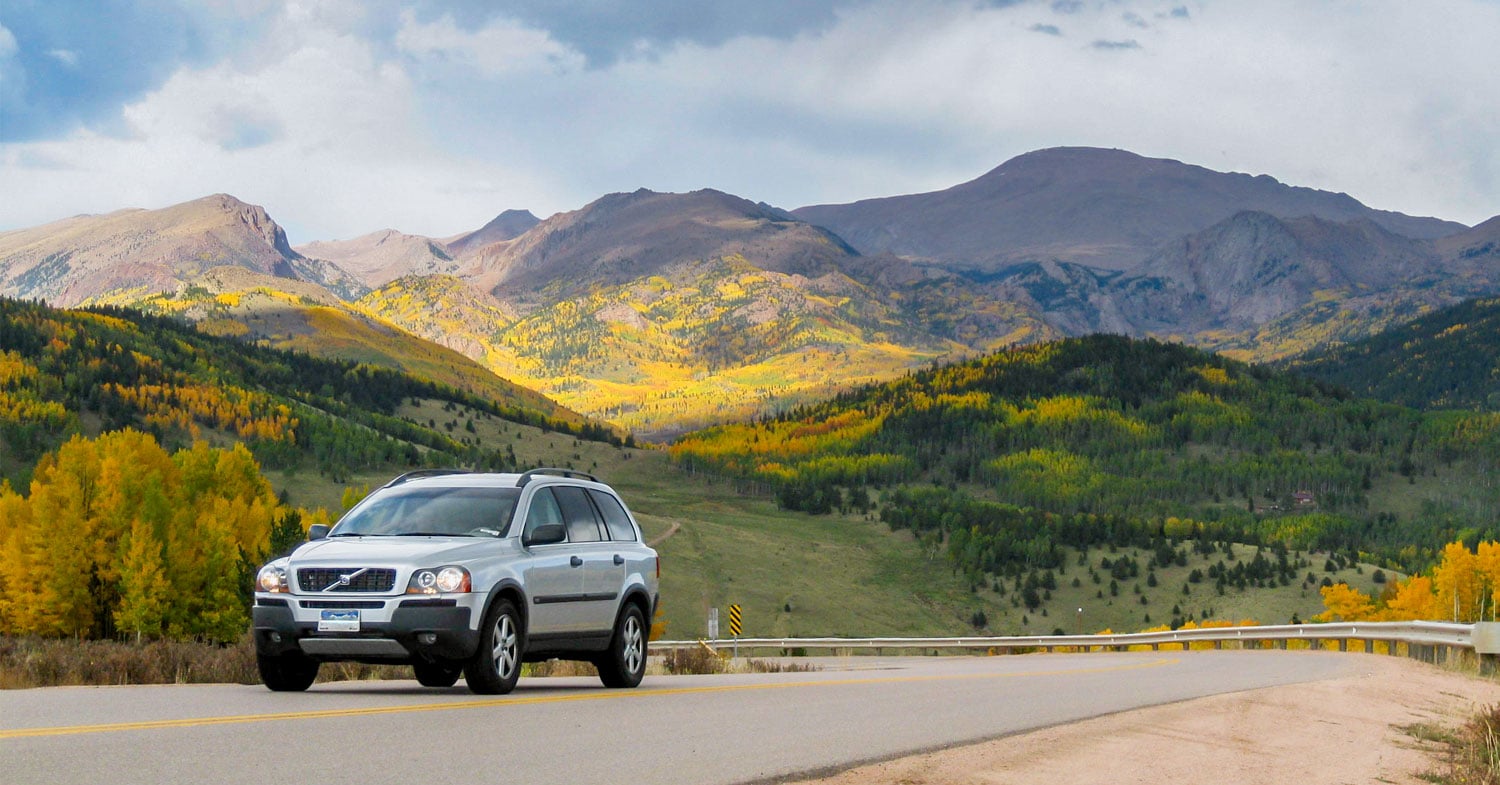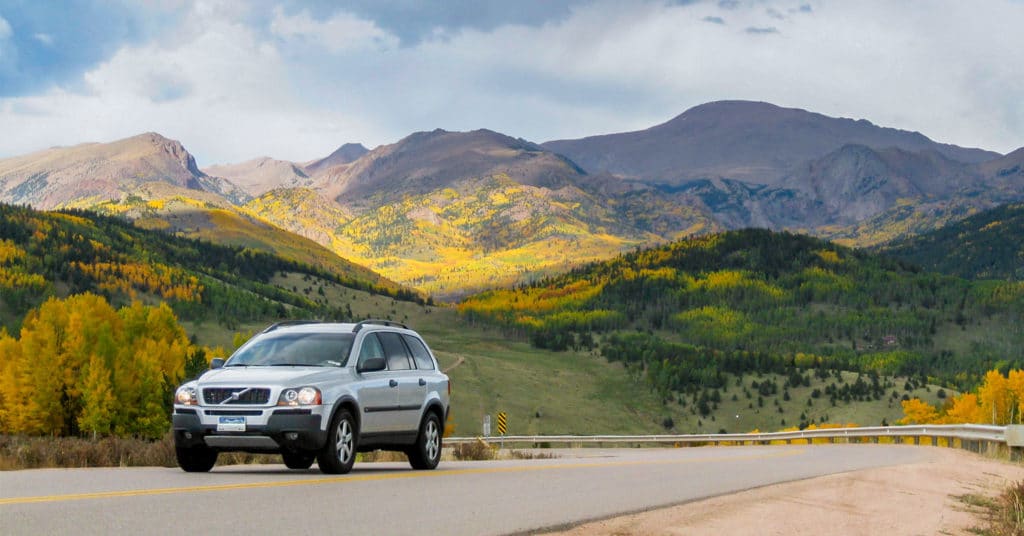 Drive your car up the Pikes Peak Highway to the very top of Pikes Peak. See amazing views at 14,115 feet and eat a doughnut freshly made at the Summit House at the top. There is plenty to do along the tollway (trails, reservoirs, and the Glen Cove Inn to eat), so give yourself a few hours for this. There is a fee to drive the highway.
Definitely plan to stop at Crystal Reservoir on the way back down the peak. You can just sit on a rock that overlooks the peaceful, stunning reservoir, or you can walk the trail. If fishing is your thing, bring your gear! During the summer months, you can rent non-motorized boats to take out on Crystal Reservoir.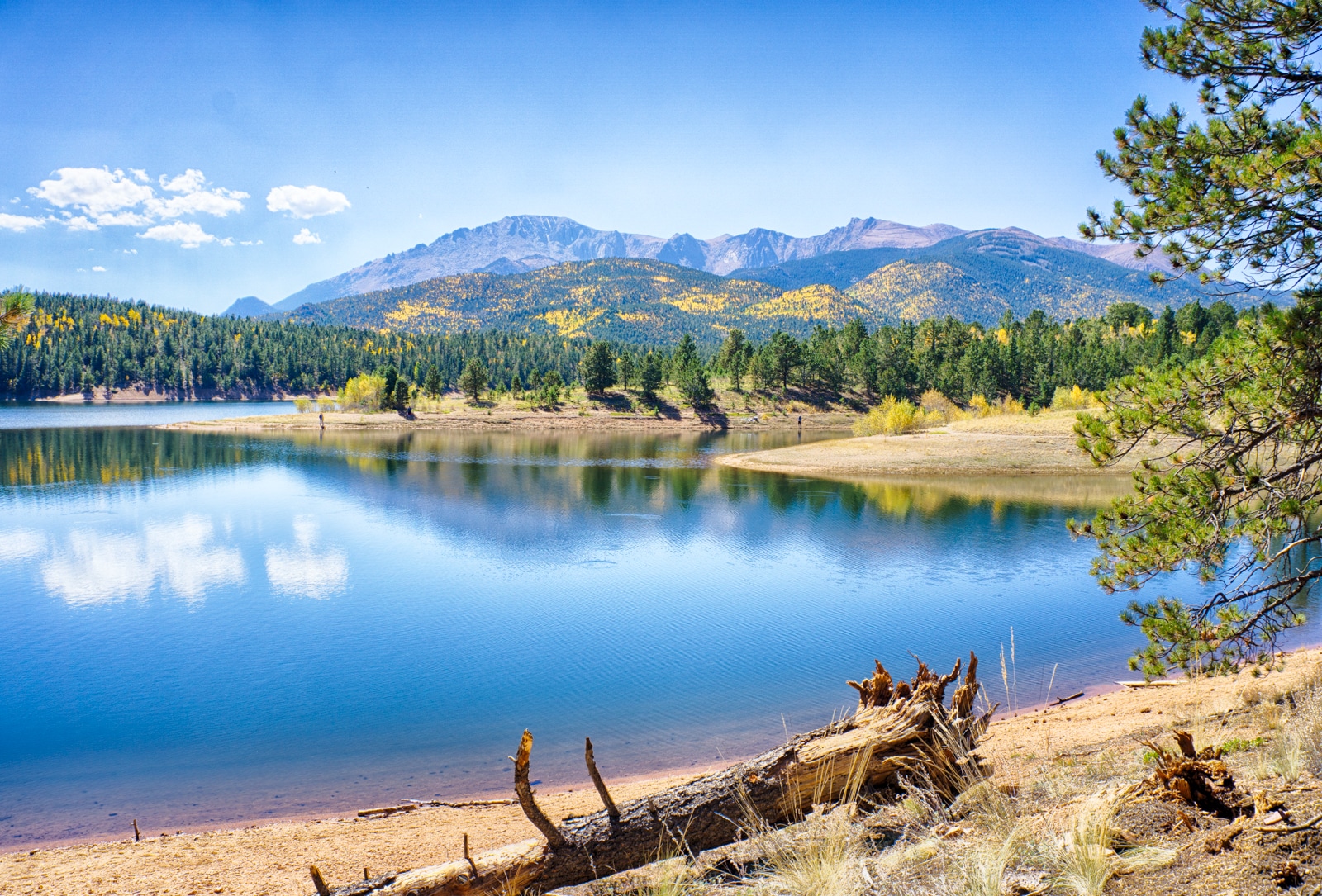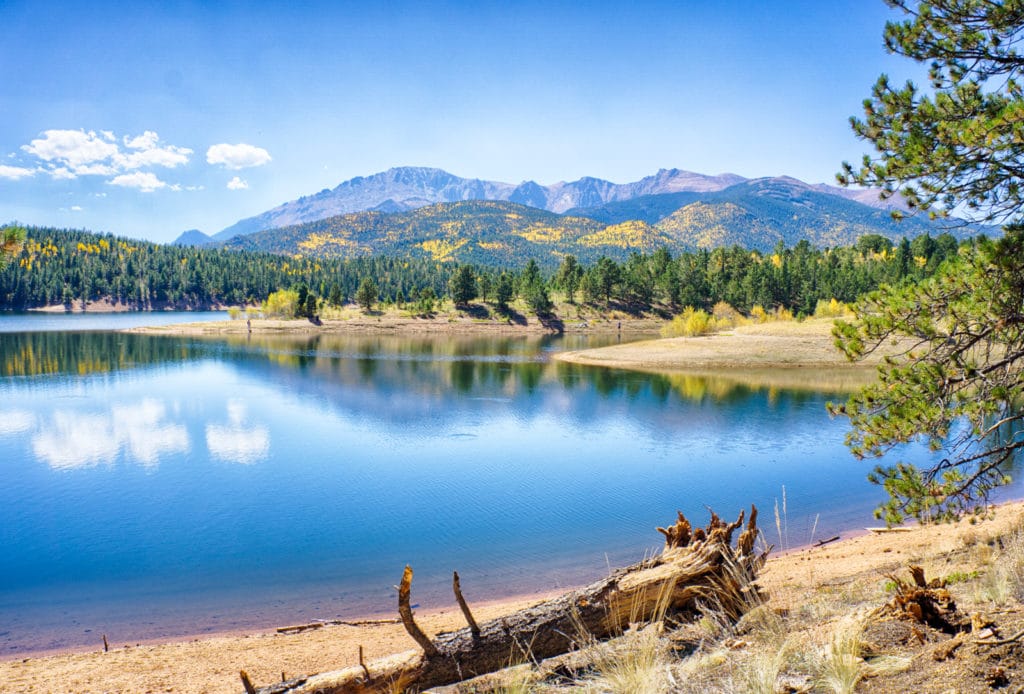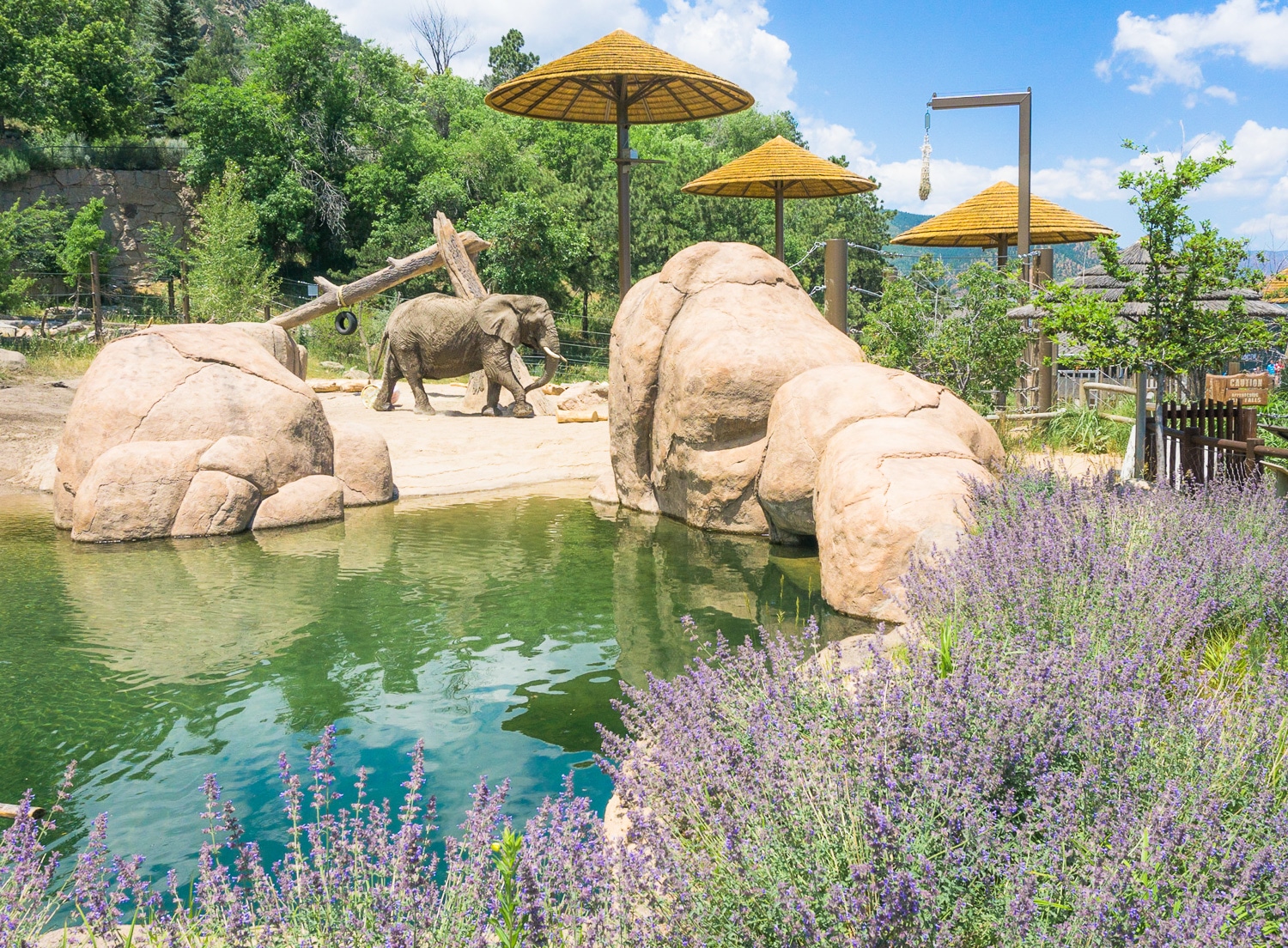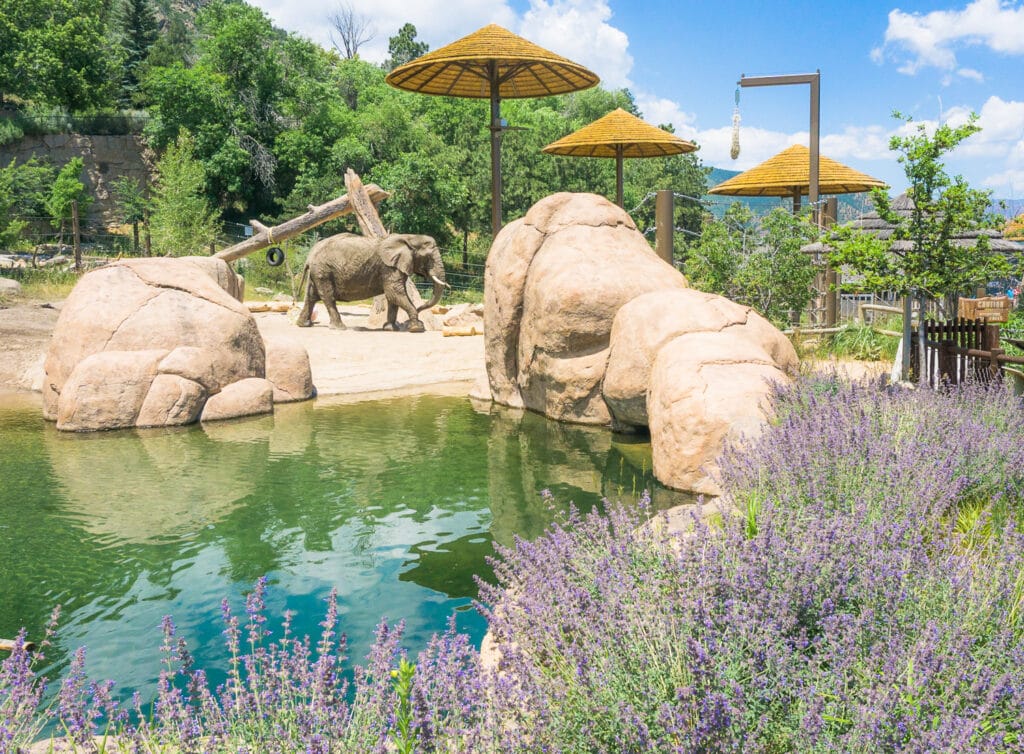 The Cheyenne Mountain Zoo was rated #4 "Best Zoo" in the nation by USA Today in 2018. And they're right! The zoo has over 750 animals of every variety in homes mirroring their natural habitats. Make sure you hand-feed lettuce to the giraffes while you're there! Oh, and did I mention that the zoo is built on the side of a mountain? You'll get some amazing views and exercise while you watch the animals.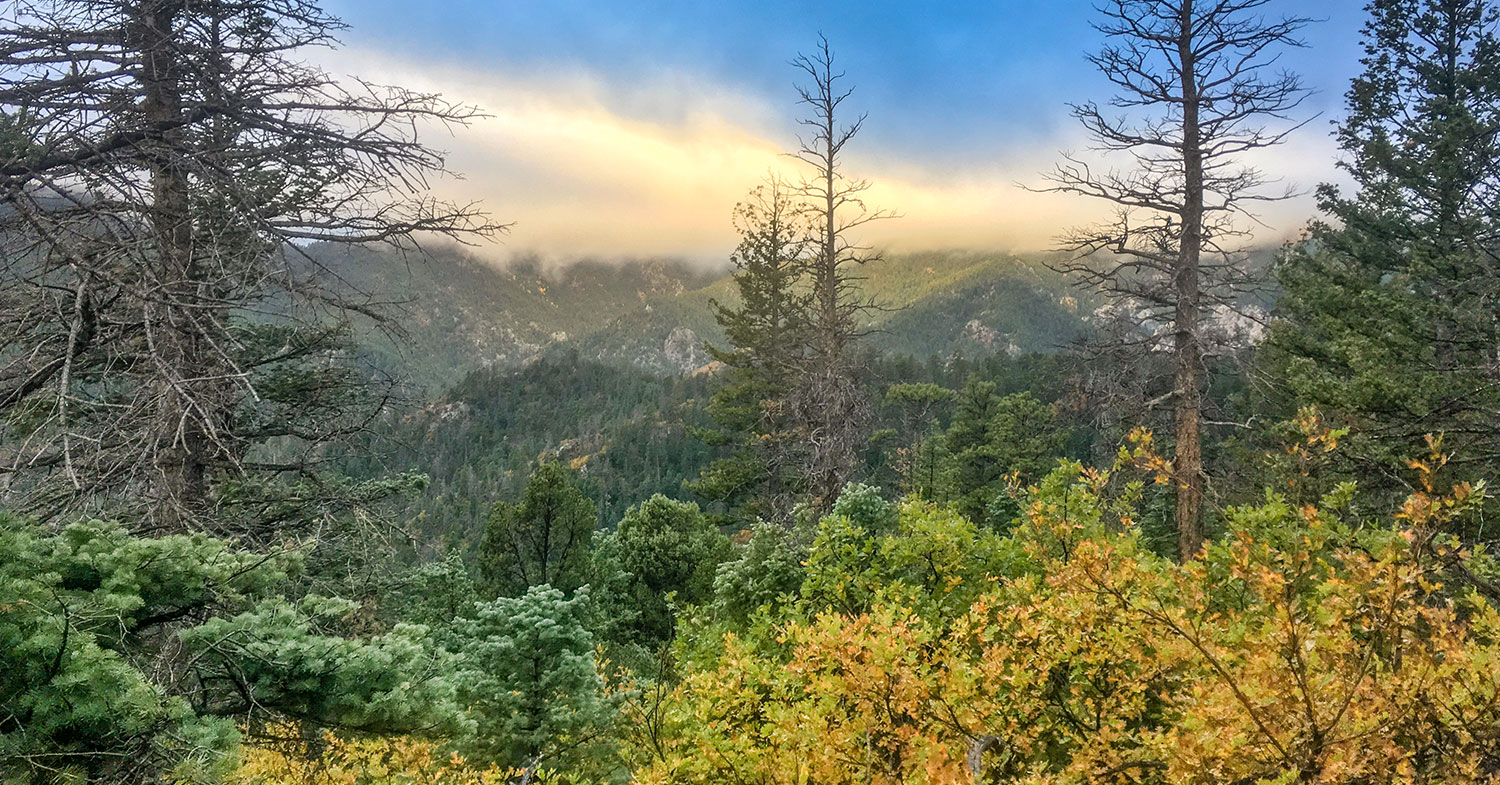 The Cheyenne Mountain Sate Park boasts 61 campsites, numerous diverse trails, and so much wildlife. Whether you want to camp for a few days or you just want to spend an afternoon hiking or biking, the Cheyenne Mountain State Park has breathtaking views and diverse ecosystems. Ready for a challenge? Summit the Cheyenne Mountain Peak—its elevation is 9,564 feet!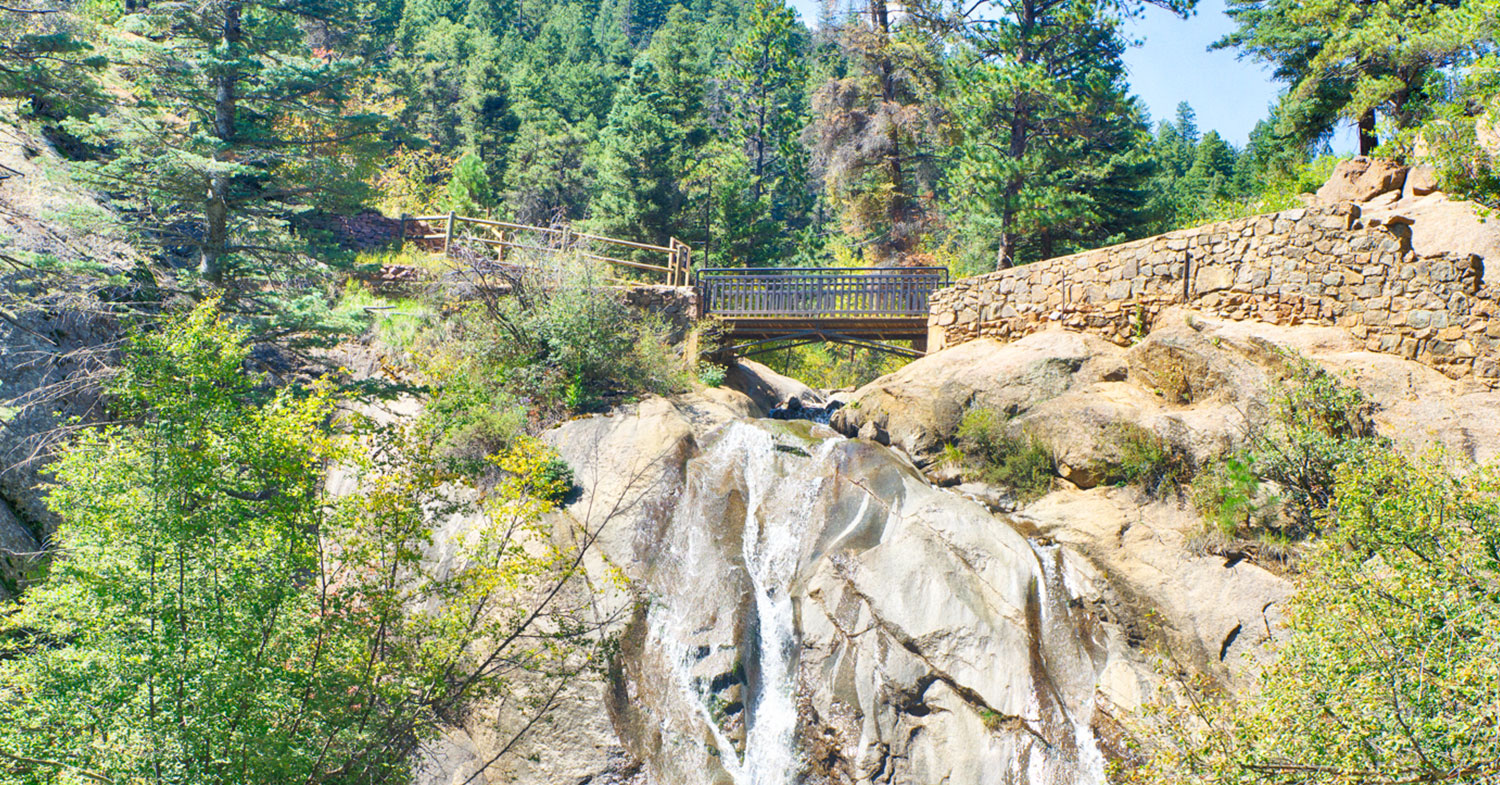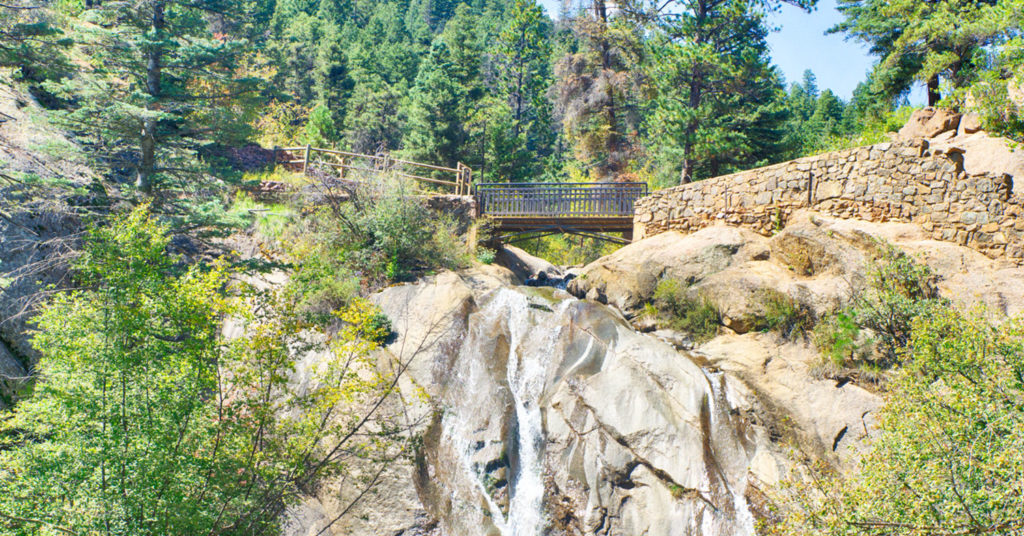 Visit Helen Hunt Falls to check out the 35-foot waterfall — that you can view from the parking lot. Spend some extra time in the visitor center and gift shop, then walk up to the bridge at the top of the falls. If you have time, you can continue to hike trails farther up the mountain.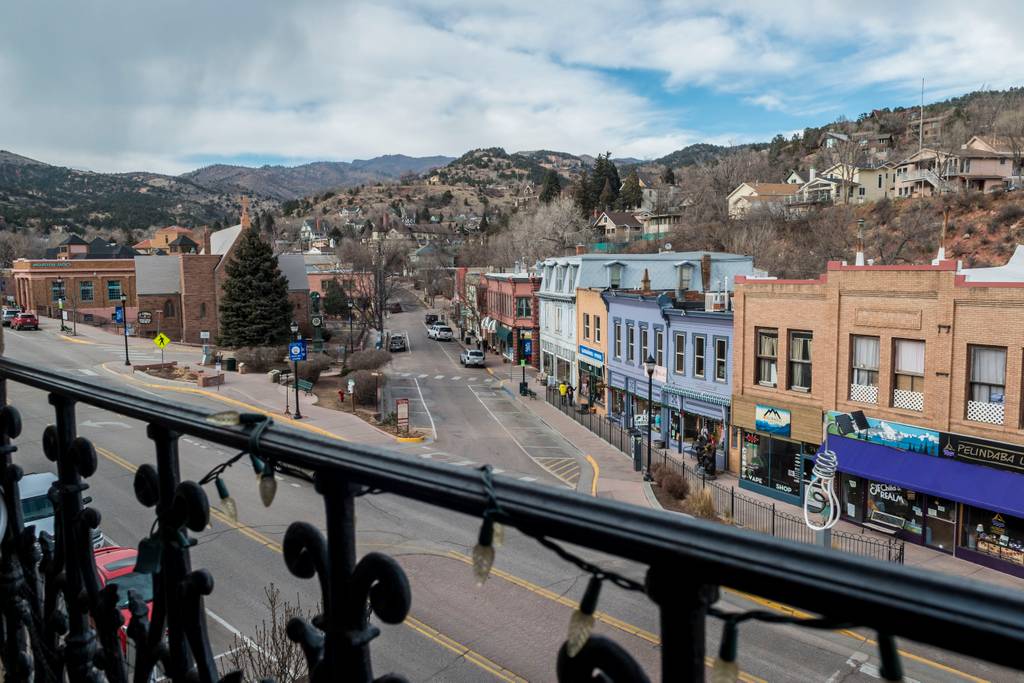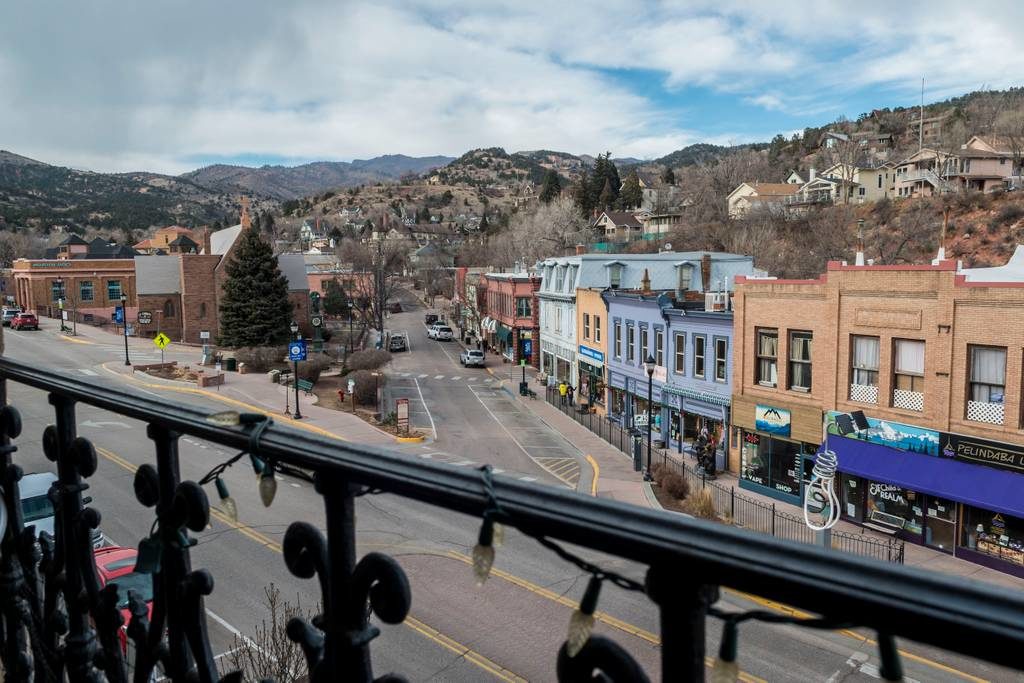 Manitou Springs isn't just shops — it's an experience. Walk around historic downtown and experience the artisan culture. Be sure to drink from the natural springs while you're there too! Best of all, check out the Penny Arcades while you're there. With rows and rows of old-school arcade games at a low cost, you'll feel like a kid again.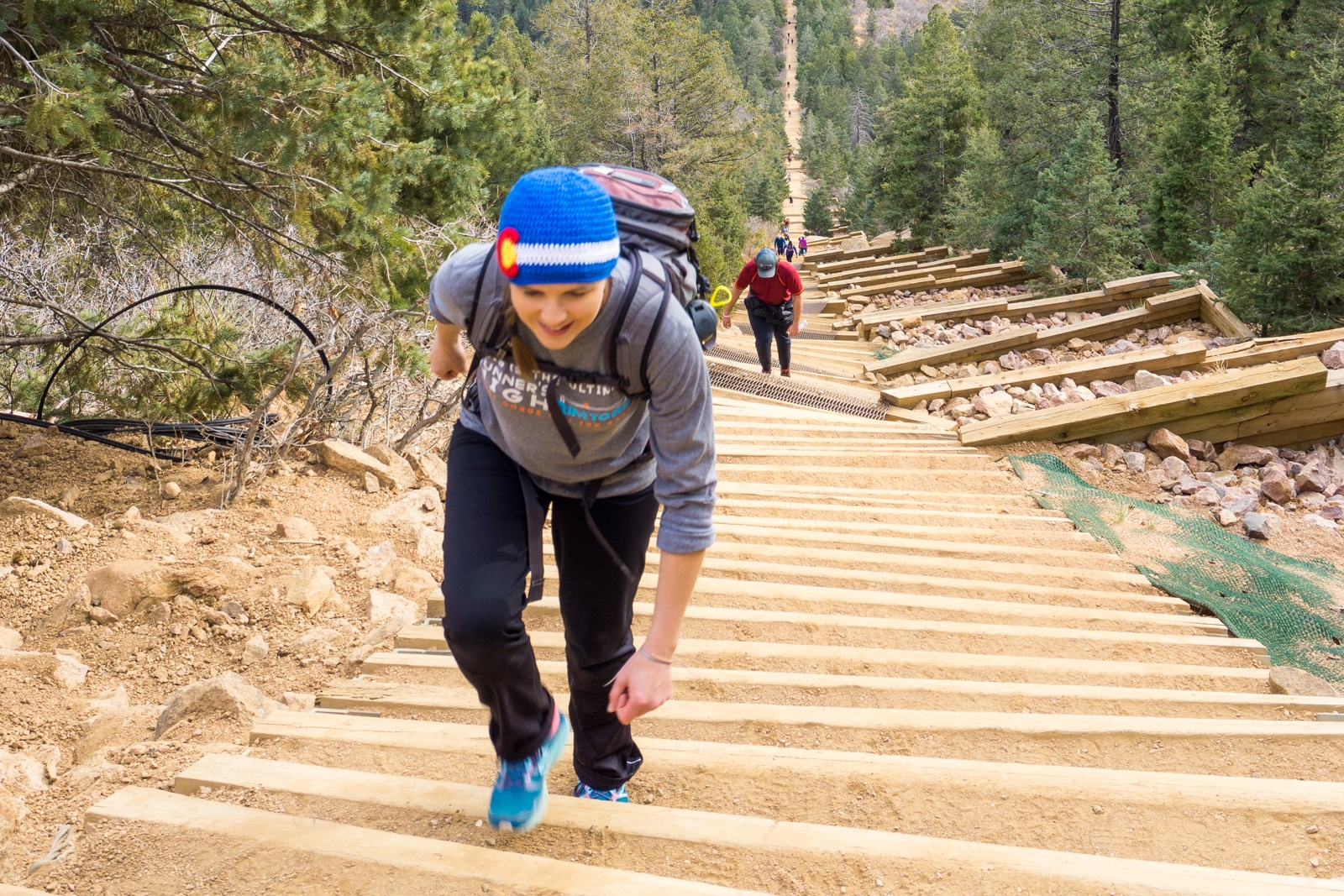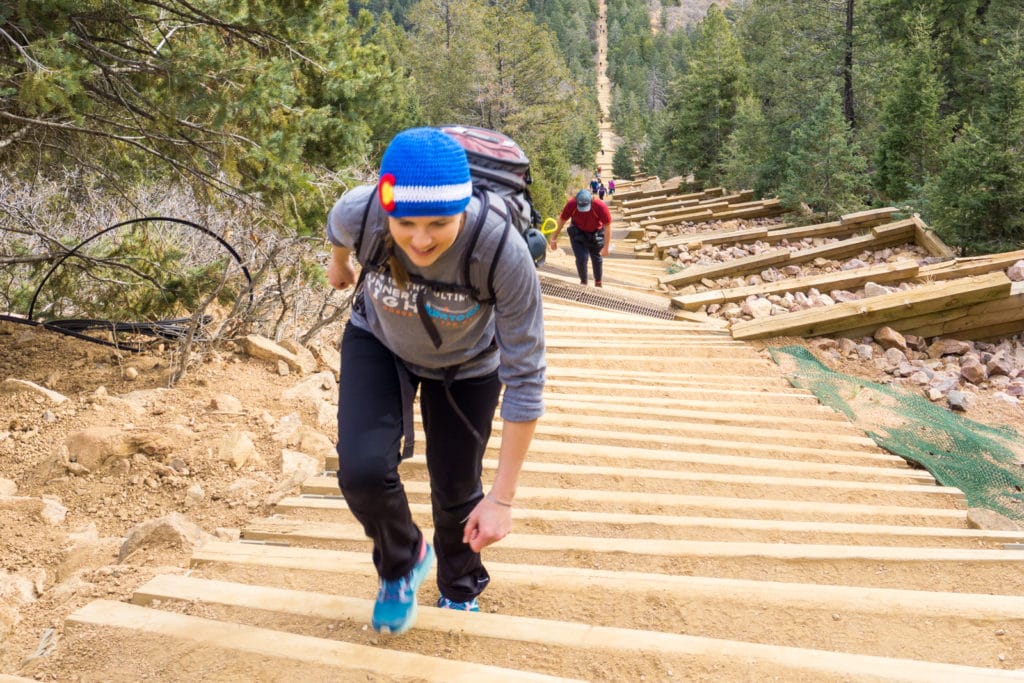 This legendary, heart-pumping hike gains 1,912 feet in less than a mile! This trail's path is formed by old railroad ties from the cable railway that carried up supplies in 1900s — though the path has been fixed up significantly since then. Once you reach the top of the Incline, take the Barr Trail down, not the stairs — your knees will thank you. Before you venture up the Manitou Incline, make sure you research and prepare; it's a challenging hike.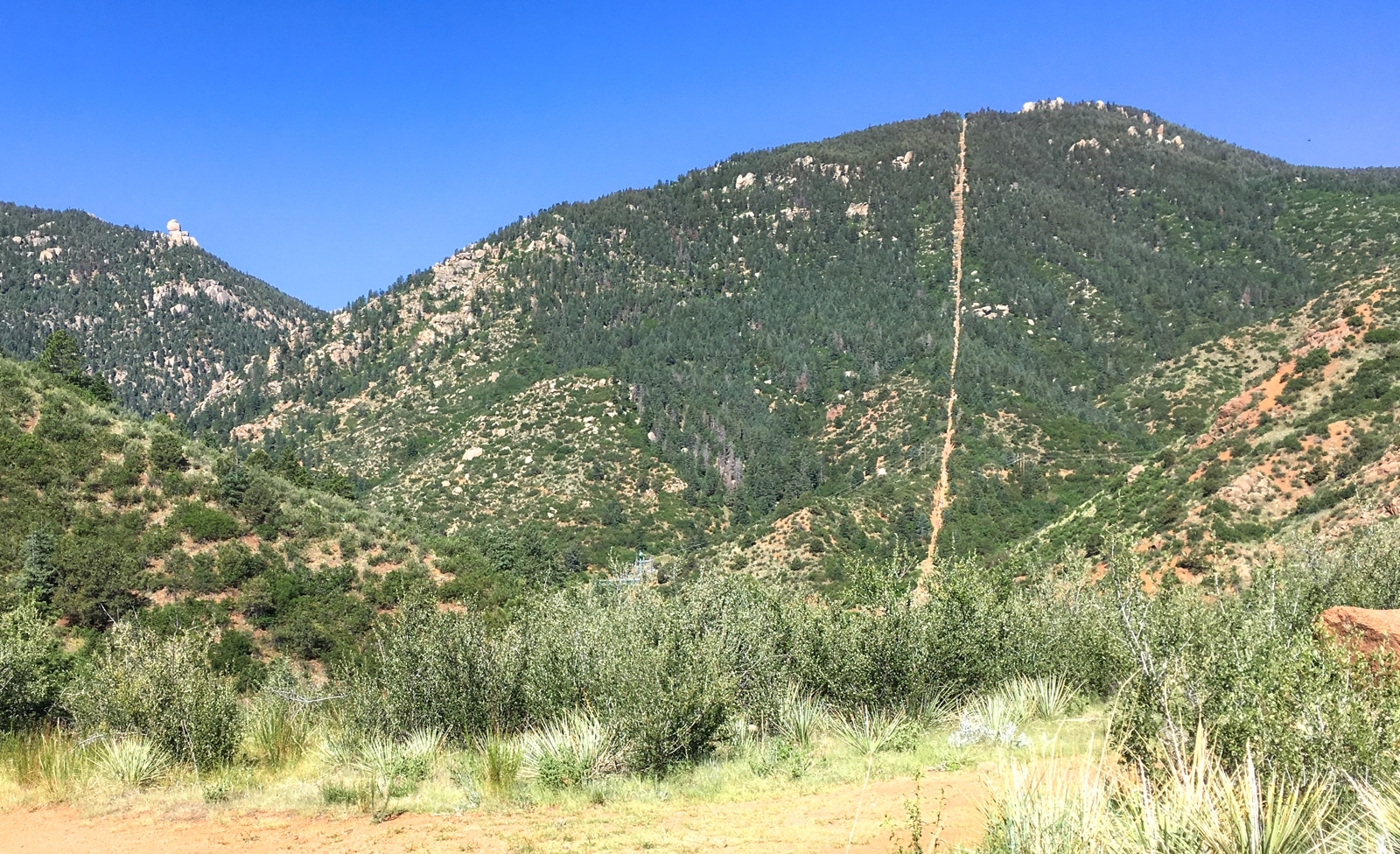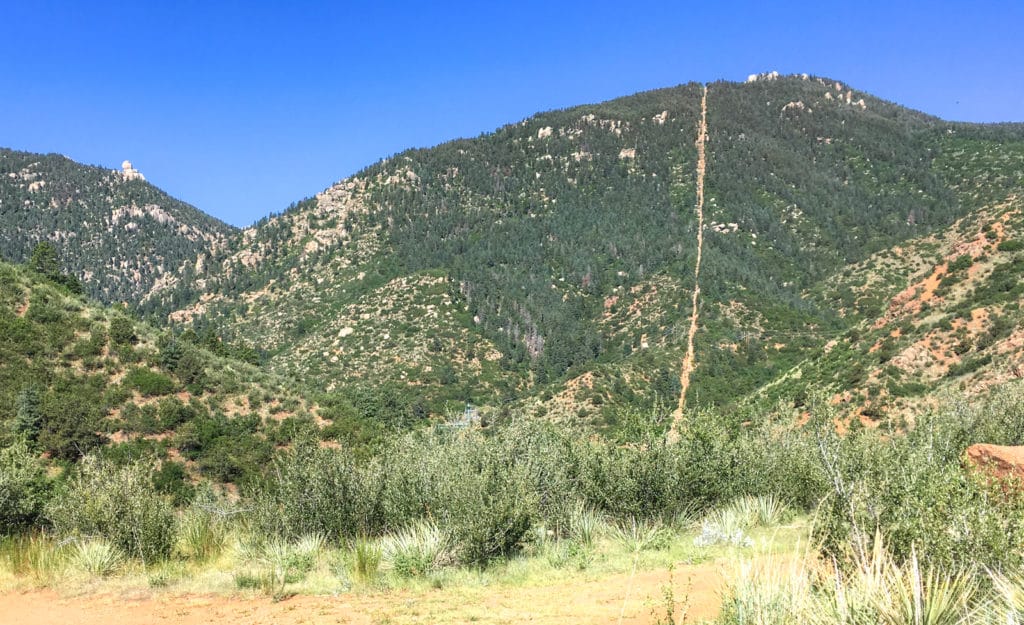 The Barr Trail is a ~26 mile roundtrip from trailhead to summit and is famous for the yearly Pikes Peak Marathon and Ascent race. Completing the Barr Trail in one day is very difficult for most and involves about 7,400′ of vertical gain from the trailhead.
Many hikers choose to do an overnight a Barr Camp halfway up the trail.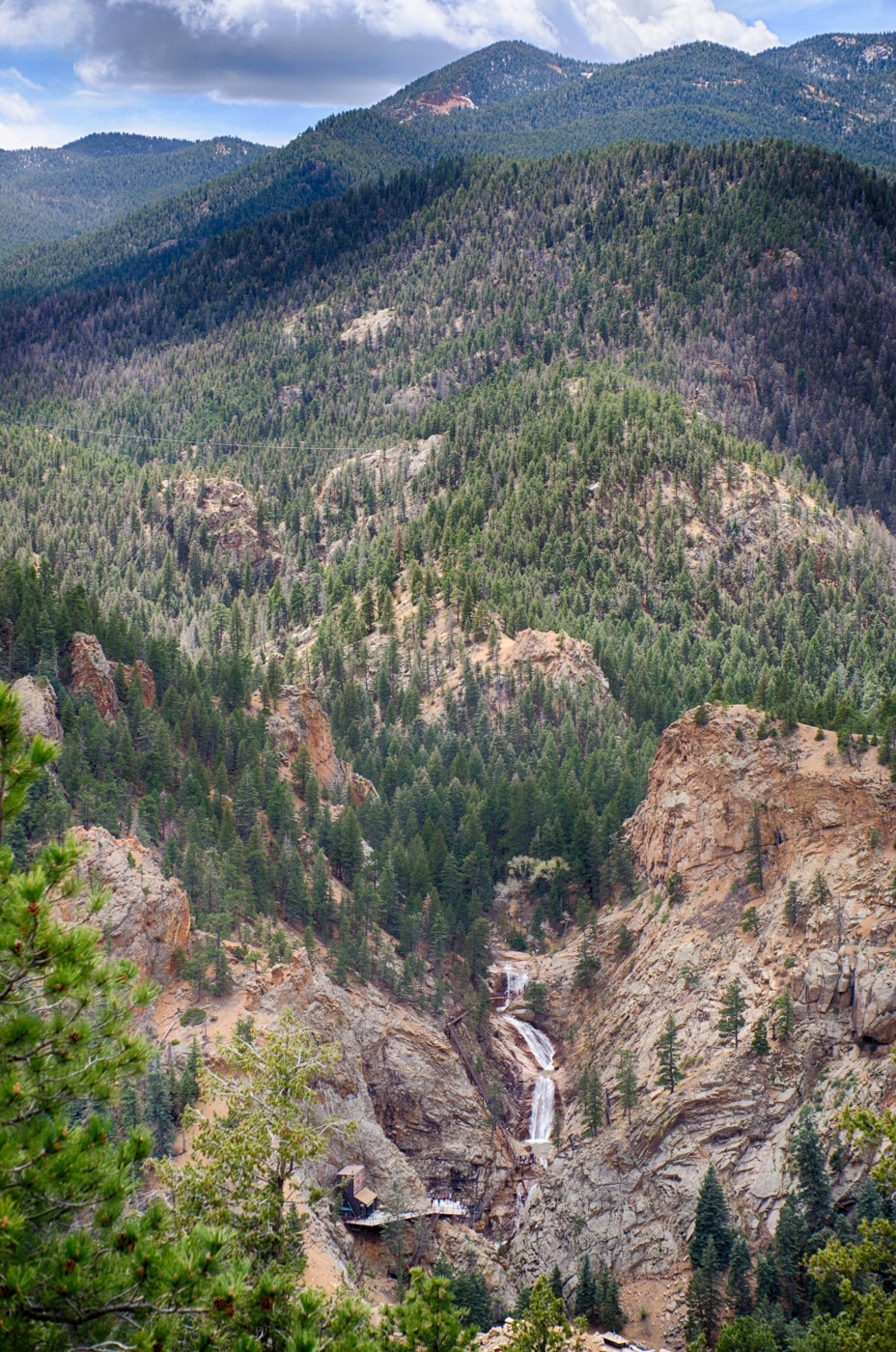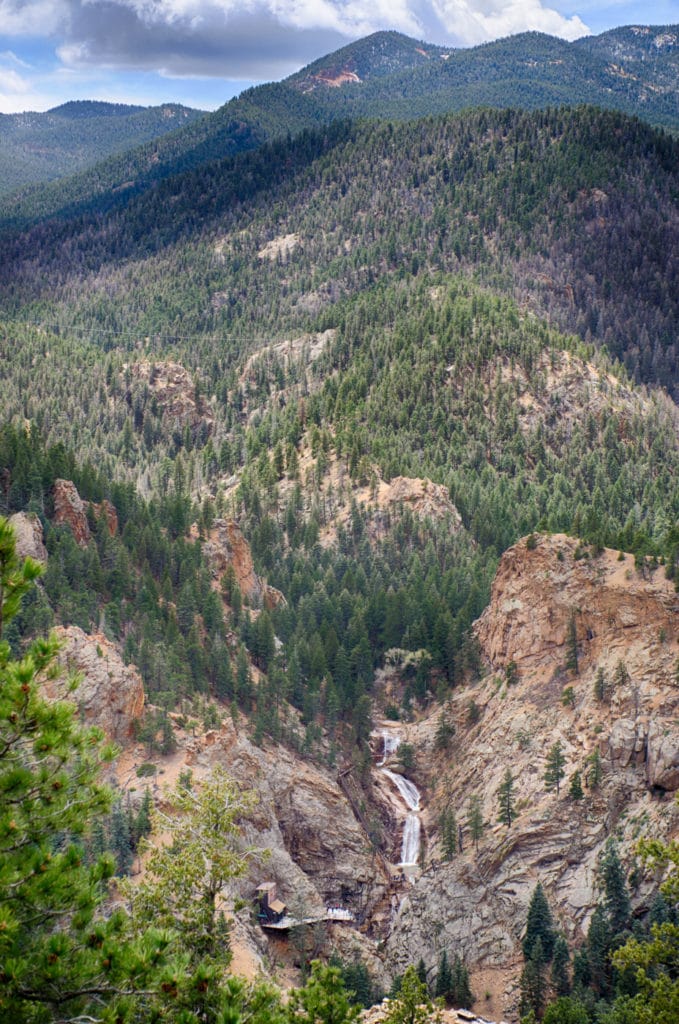 Seven Falls is just what it sounds like — a series of seven cascading waterfalls. It's beauty that's definitely worth seeing. Walk 0.8 paved miles from the ticket booth to the base of the waterfalls. If needed, there's a tram (at an additional cost) for those who are physically unable to walk the trail.
Visit the Cave of the Winds to explore amazing caverns. Various waking tours, including the Lantern Tour, will take you through this underground world. Above ground, get your heart pumping on some exhilarating rides: a zip line, an aerial dive ride, and more.
The Cadet Chapel is the most visited man-made tourist attraction in Colorado — for a good reason! The steel structure is made of aluminum, glass, and steel, and its 17 spires shoot 150 feet into the sky. Research and plan your visit; to get to the chapel, you'll have to enter the Air Force Academy gates, so be prepared to show ID.
Colorado Springs is home to the official flagship Olympic Training Center — and you can get a behind-the-scenes look. Tours include a video presentation and a walking tour of the campus. You might even have a chance to glimpse some Olympic athletes training!
The Manitou Cliff Dwellings feature the fascinating architecture of the ancient Anaszai — and you get to walk through these ruins that date back 800 to 1000 years old! Admission to the cliff dwellings also gives you access to two museums, so you can learn more about the history. Don't forget to also walk inside the teepee!
At Adventures Out West, you'll get the chance for a special Rocky Mountain adventure—hot-air balloon rides, Jeep and Segway tours, rafting, ziplines, and horseback riding. Adventures Out West is a one-stop destination that's all about adventure in the Rocky Mountains.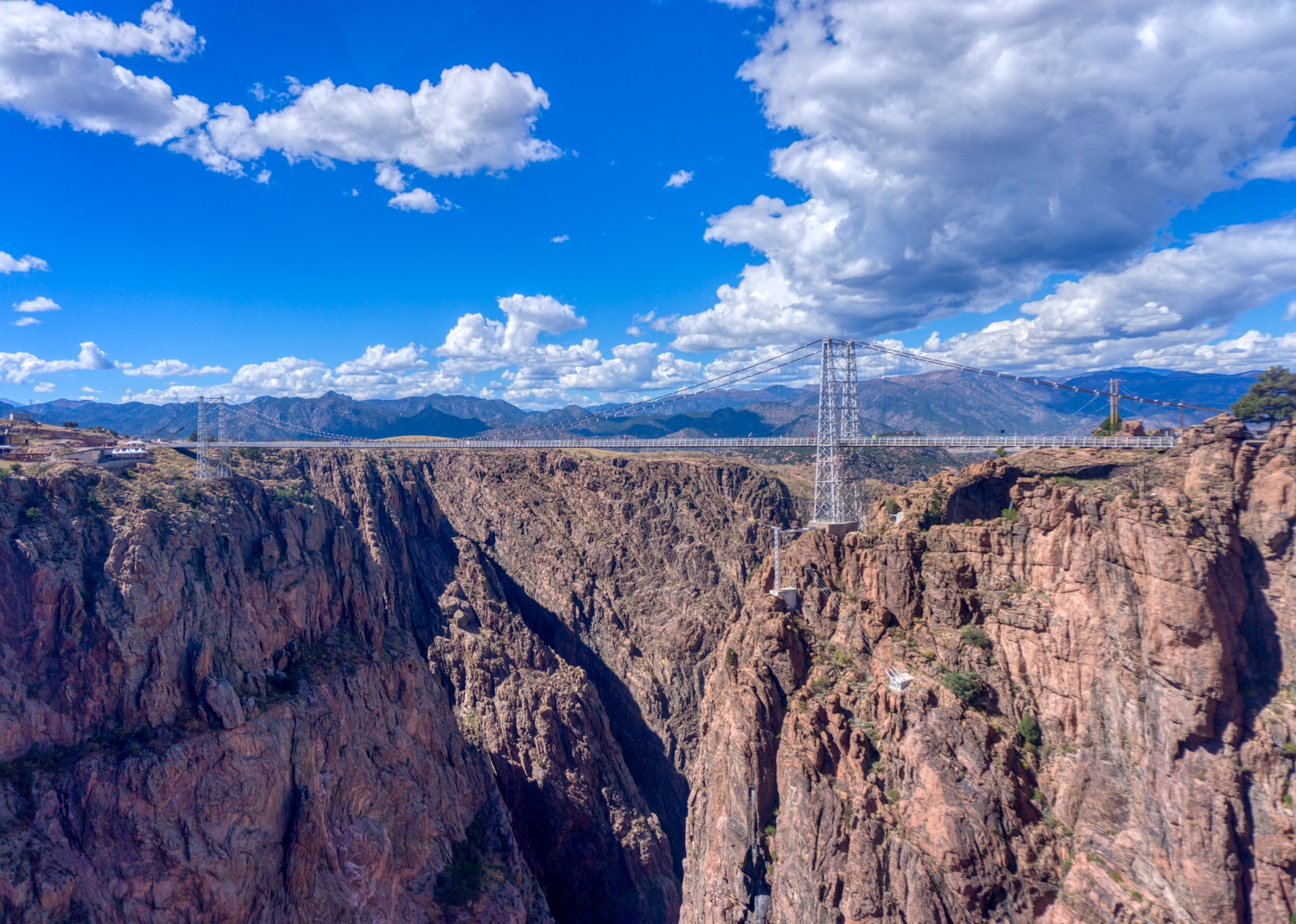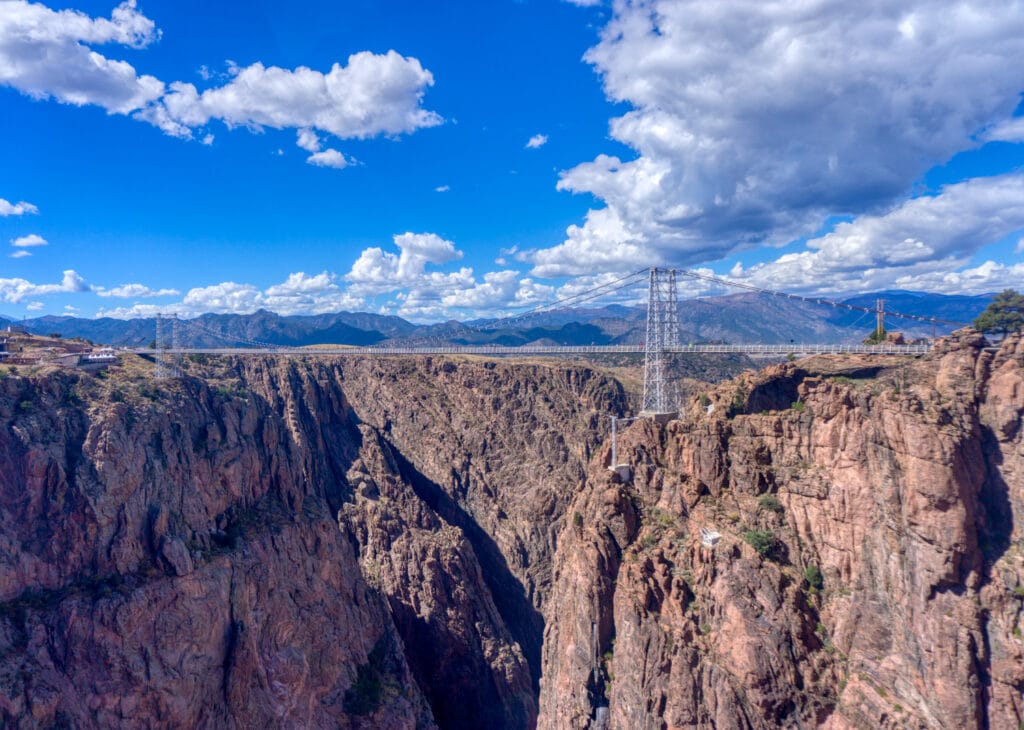 The Royal Gorge is a stunning 10-mile long canyon with over 1,000-foot tall, red-granite walls. With access to the park, you can walk across the bridge that's 956 feet above the Arkansas River — the highest suspense bridge in America. It's a stunning sight to behold, as long as you're not afraid of heights! The Royal Gorge Bridge & Park also boasts ziplines, skycoaster rides, gondolas, and eateries. Located in Cañon City, the Royal Gorge is approximately an hour drive from Colorado Springs.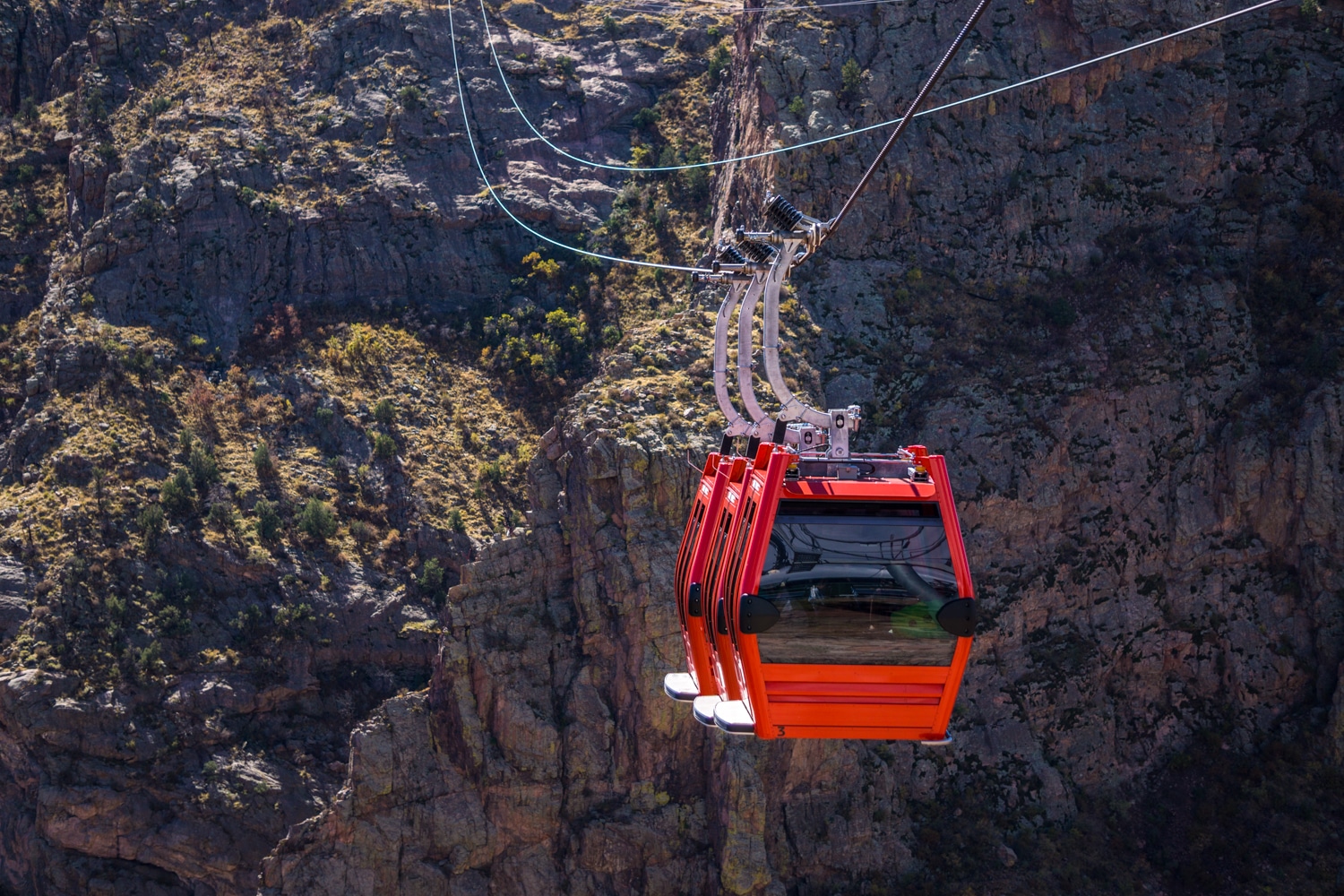 Choose a half day or full day to experience some world-class white water rafting along the Arkansas River through the Royal Gorge. This challenging trip (class III, IV, and V at high water) will get your heart pumping! Another easier option that's also kid-friendly is the Bighorn Canyon trip, also offered by Royal Gorge Rafting. For both white water rafting trips, your river gear is included in the cost.
Open mid-May through December 24th, this Christmas-themed amusement park has a variety of activities for the kids, perfect for your family's next outing. Enjoy the kiddie and family rides, visit Santa in his house, and see a show!
Glen Eyrie is a beautiful, historic castle — that you can visit right in the heart of Colorado Springs. Travel back in time and enjoy tea and something sweet, get a tour of the castle and grounds, and check out the bookstore and coffee shop.
Great Wolf Lodge is a large indoor waterpark opened year-round. Access to the waterpark is included with your stay at the Great Wolf Lodge — and it's exclusive to guests. In addition to the waterpark, the lodge features kid-friendly indoor activities, a variety of dining options, and an adult "wine down" service.
Colorado's largest guide climbing service has classes to teach you rock-climbing basics and will guide you through climbs at Garden of the Gods, as well as climbs at Red Rock Canyon Open Space, North Cheyenne Cañon, and areas in the Denver and Boulder area.
Overdrive Raceway has high-speed electric indoor kart racing! Do I really need to say anything more? You can just show up and drive, with no appointment needed. Their state-of-the-art Italian karts are capable of top speeds around 40 to 45 mph. Grab some friends to check out their Pepsi Agility Track or Rockstar Speed Track.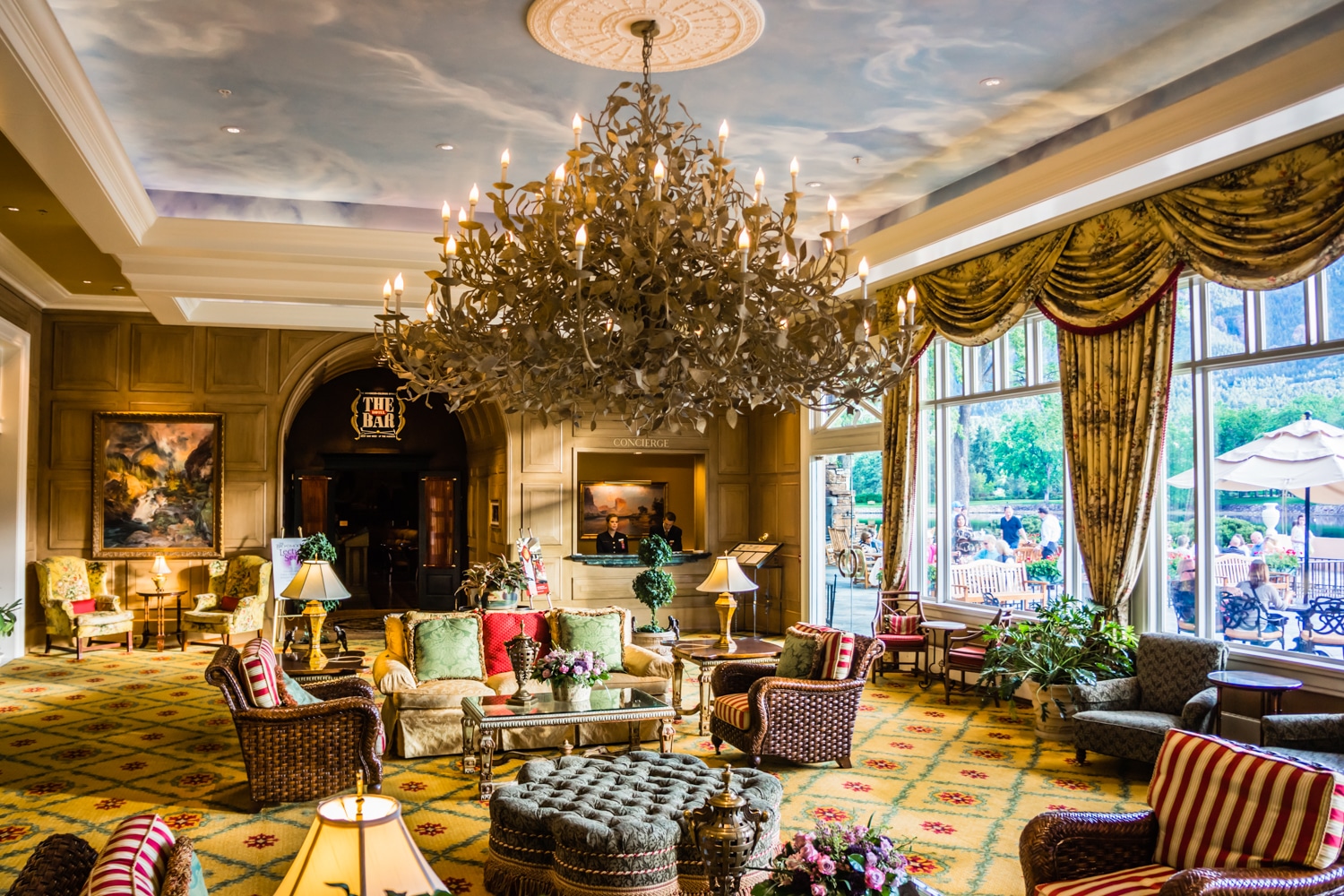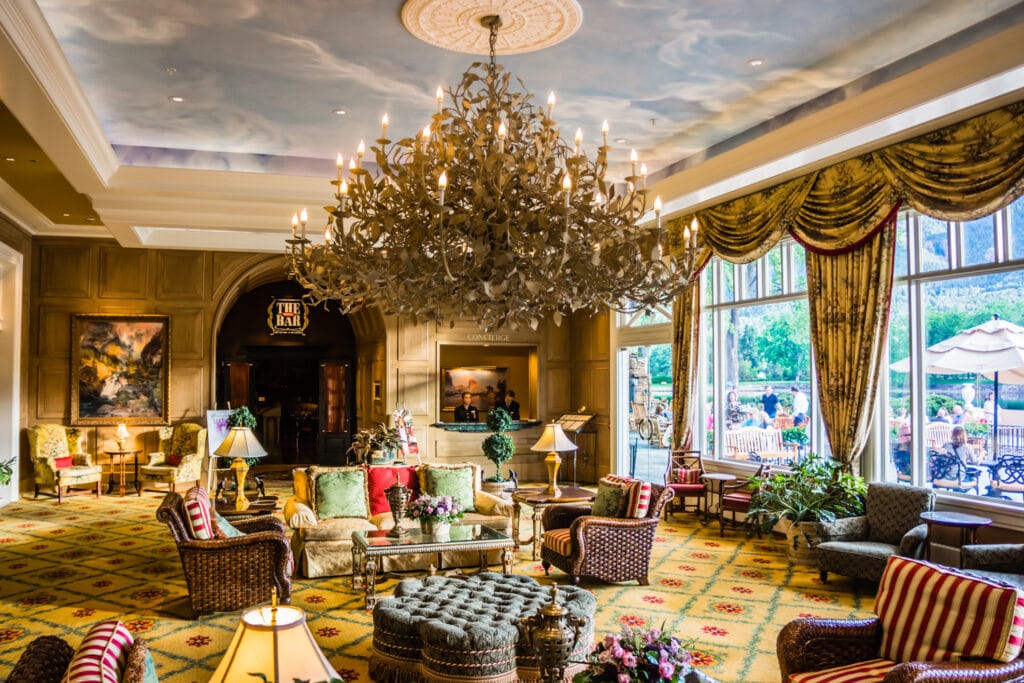 The Broadmoor is a luxury, destination resort in Colorado Springs, featuring breathtaking mountain views. With your stay at the Broadmoor, you'll enjoy access to various activities—horseback riding, guided hikes, pools, and their legendary golf course.
Even if you don't stay at the resort, you can still visit the beautiful grounds and walk around. Come during Christmastime to see the lights and the massive gingerbread house displays!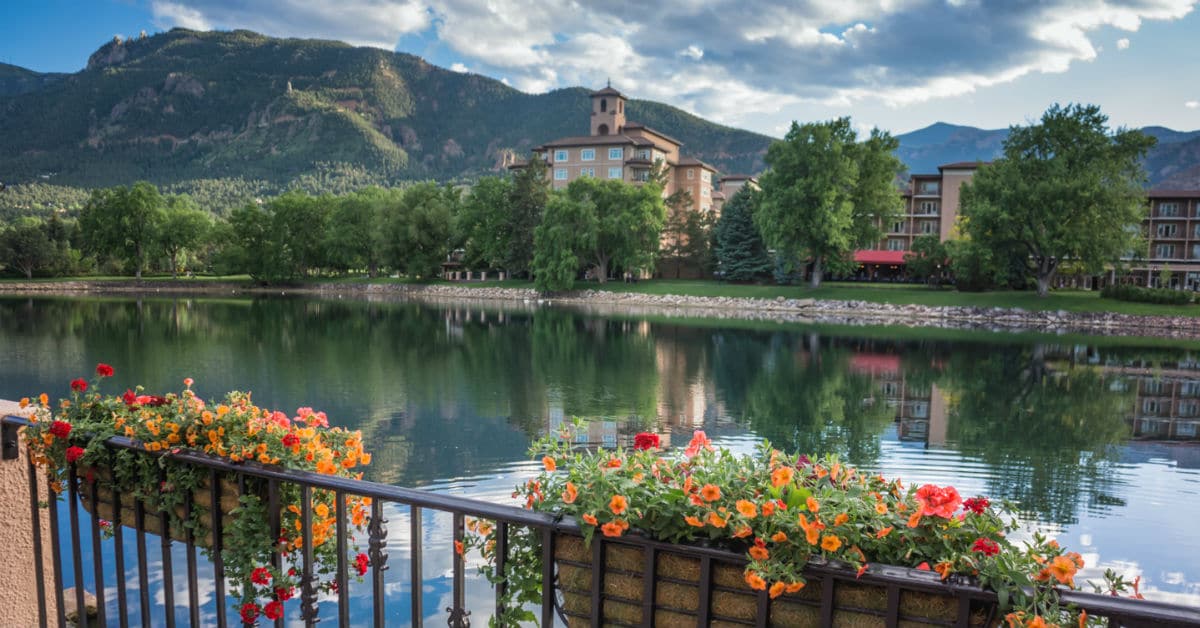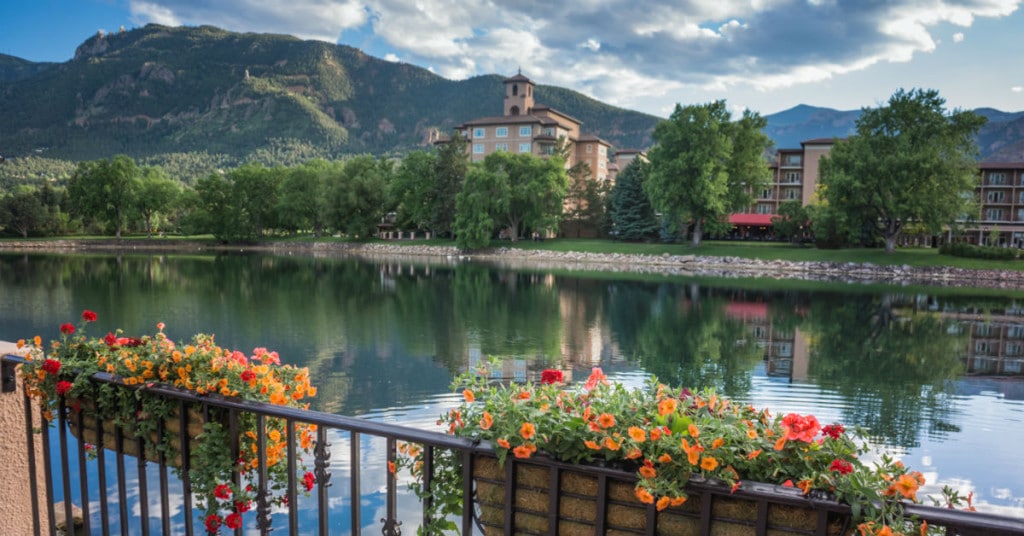 The Space Foundation Discover Center is an interactive, museum-quality destination. Take your space-enthusiast kids to experience hands-on exhibits all about lunar exploration. Or check out their special Space After Dark events for adults 21+.
Visit the Miramont Castle for a guided tour of the castle. You'll be able to view 30 rooms boasting authentic Victorian furnishings. Plan your visit to include time at the Queen's Parlour Tea Room where you can feast on Victorian and modern-day fare.
Once a town of its own, Old Colorado City is now a neighborhood within the city of Colorado Springs, featuring a fun eclectic mix of food, shopping, and history. With a variety of boutiques and gift shops, you'll be able to spend hours browsing these stores along the brick sidewalks. Also, discover galleries and local artists, and grab some amazing food too.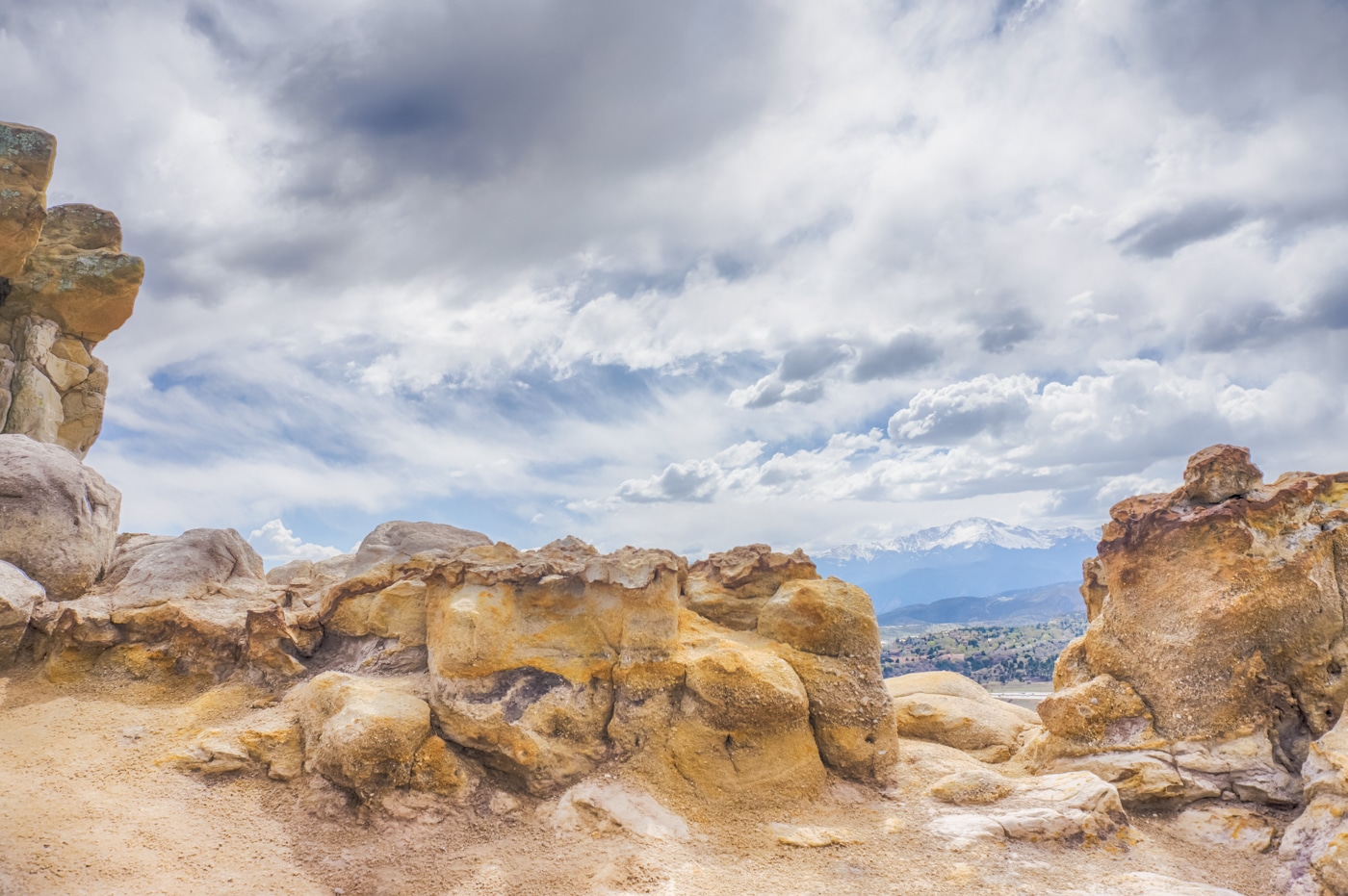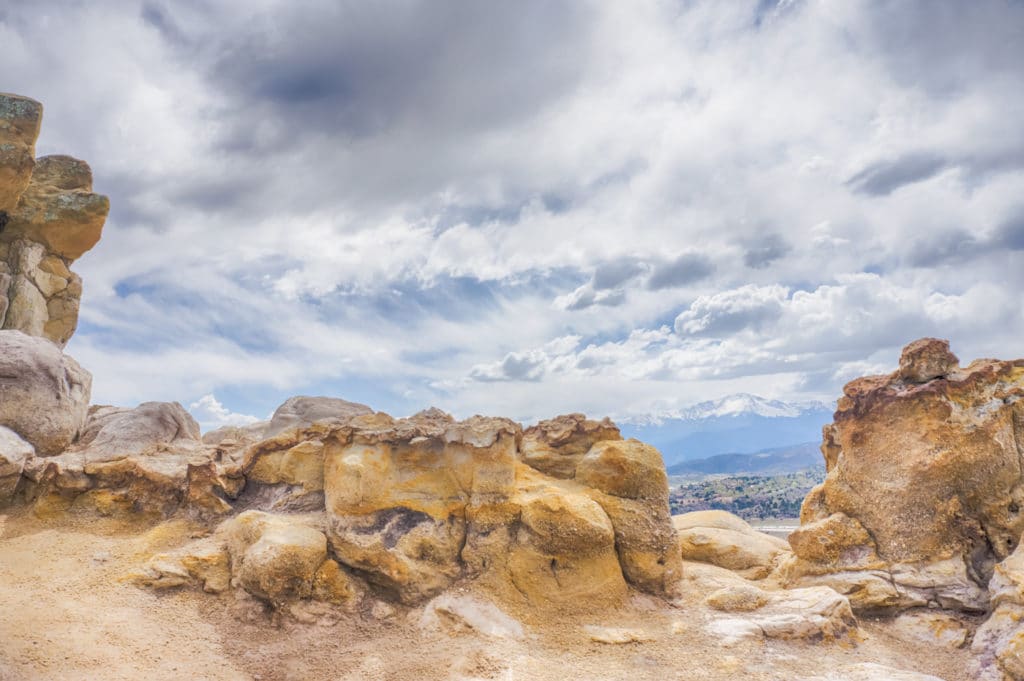 Pulpit Rock is a hike that's fairly easy and quick (though remember, you're hiking in Colorado Springs and with the elevation, no hike is easy), and it's right in the heart of central Colorado Springs. You can go straight to Pulpit Rock and back (approx. 1.5 miles) or you can hike the whole loop trail (approx. 4.2 miles). From the top of Pulpit Rock, you can see a view of the whole city.
Located at Colorado College, this Fine Arts Center has 132,286 square feet dedicated to the permanent collection as well as major international traveling exhibits. The permanent collection includes a Tactile Gallery — a room in a museum actually meant for touching — that all visitors will enjoy though it particularly caters to the blind, sight-impaired, or those who have special needs. The Fine Arts Center also has world-class performances and art classes.
Located on the UCCS campus, the Ent Center for the Arts is a stunning 92,000-square-foot building. Featuring sweeping curves of glass and metal, the unique architectural design mimics the geometry of Pulpit Rock, an adjacent iconic rock structure. But the awe-inspiring art doesn't stop there — plan a trip inside to see the visual arts gallery and the art performances, which are all linked to academic programs at UCCS.
Located in downtown Colorado Springs, the Pioneers Museum features both permanent displays showcasing regional history and changing galleries featuring special topics. The Pioneer's Museums also has a children's gallery exhibit that gives the kids a hands-on interactive experience of Bent's Fort.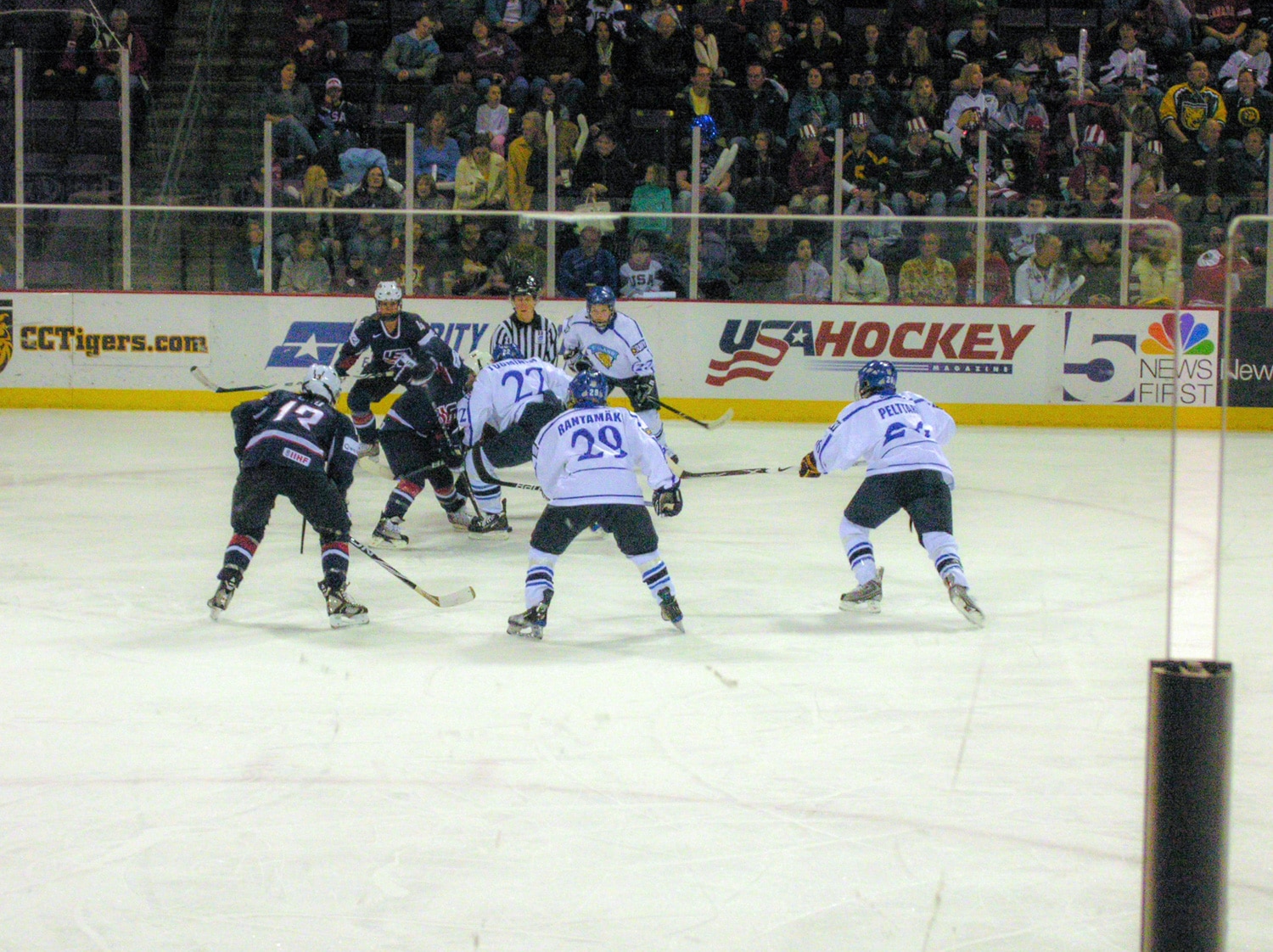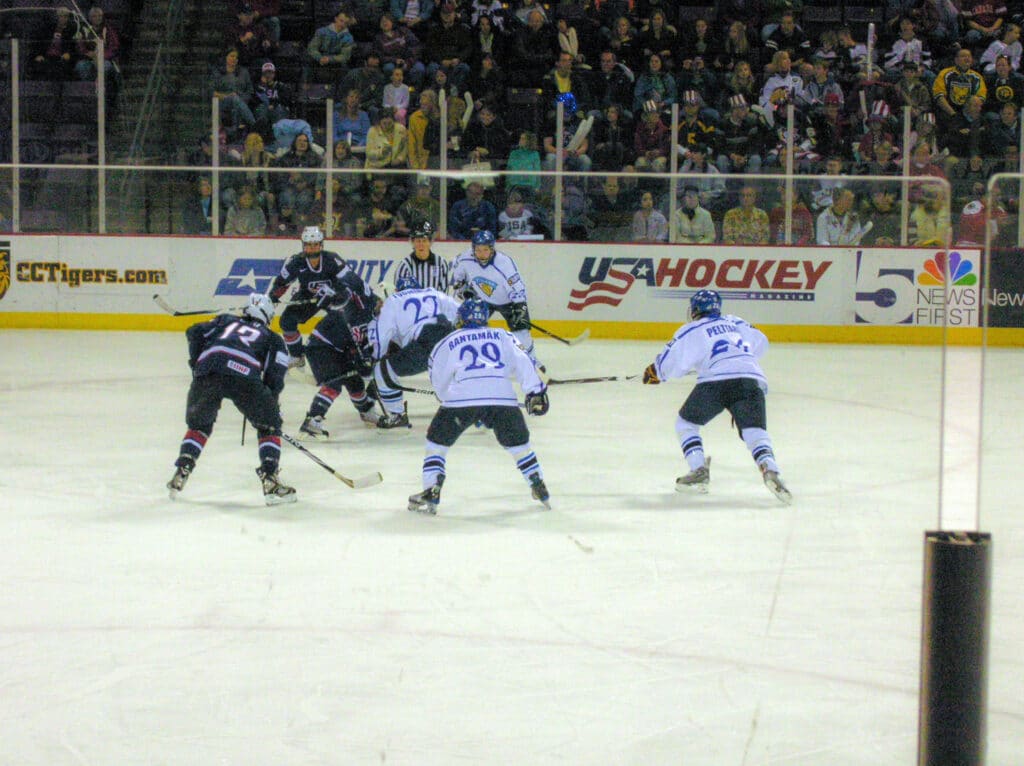 If you're looking for concerts, symphonies, or the philharmonic, then the Broadmoor World Arena and the Pikes Peak Center are perfect for you. Check out their website to see which events appeal to you.
The World Arena is also home to Colorado College's men's ice hockey team. So grab your ticket and go cheer on the Tigers. You'll see plenty of action on the ice while you enjoy a beer.
Watch the Colorado Springs Switchbacks Football Club —a  professional soccer team based in Colorado Springs — at Weidner Field (moving to new downtown stadium in 2021). Cheer on the Colorado Switchbacks under the Colorado sunshine!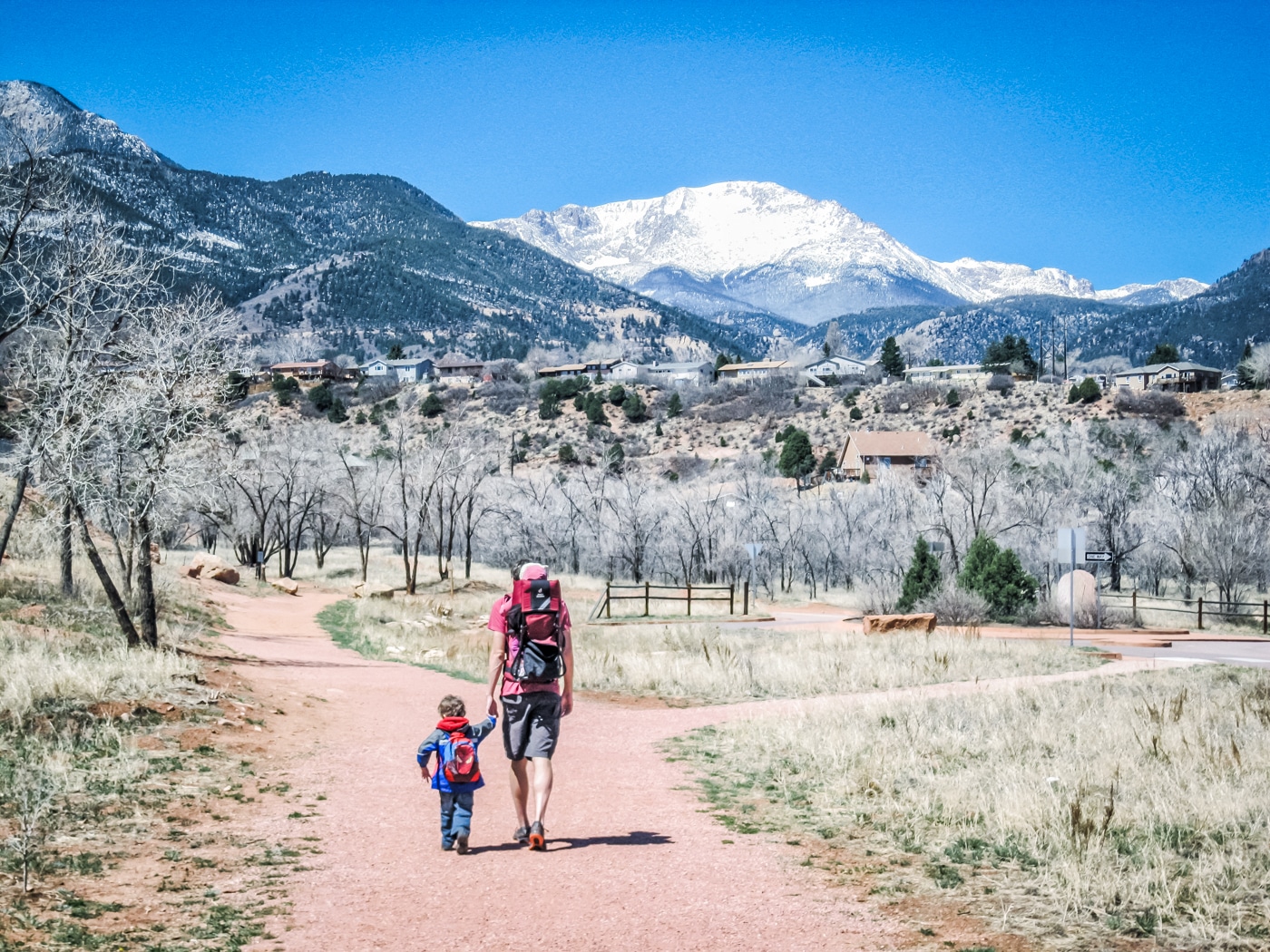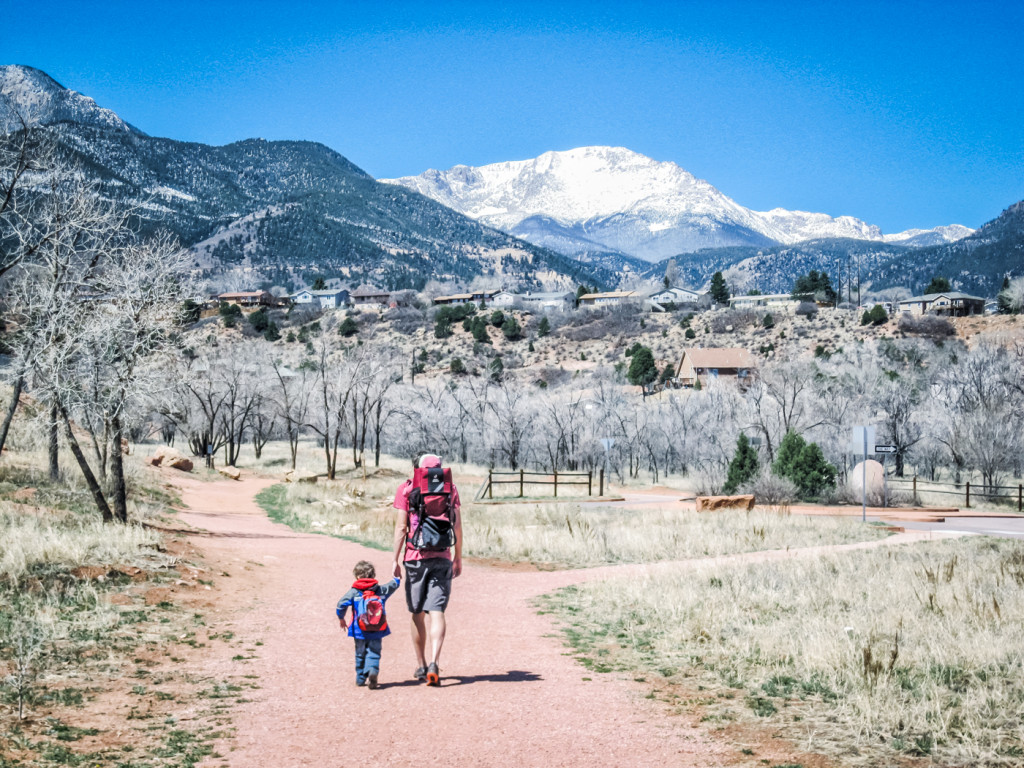 This 1,474-arce city park is a unique urban wilderness. Perfect for hiking or biking, the open space features a series of canyons and ridges sculpted by erosion of the area's uplifted rock strata. The open space is home to many trails, as well as Section 16 and White Acres.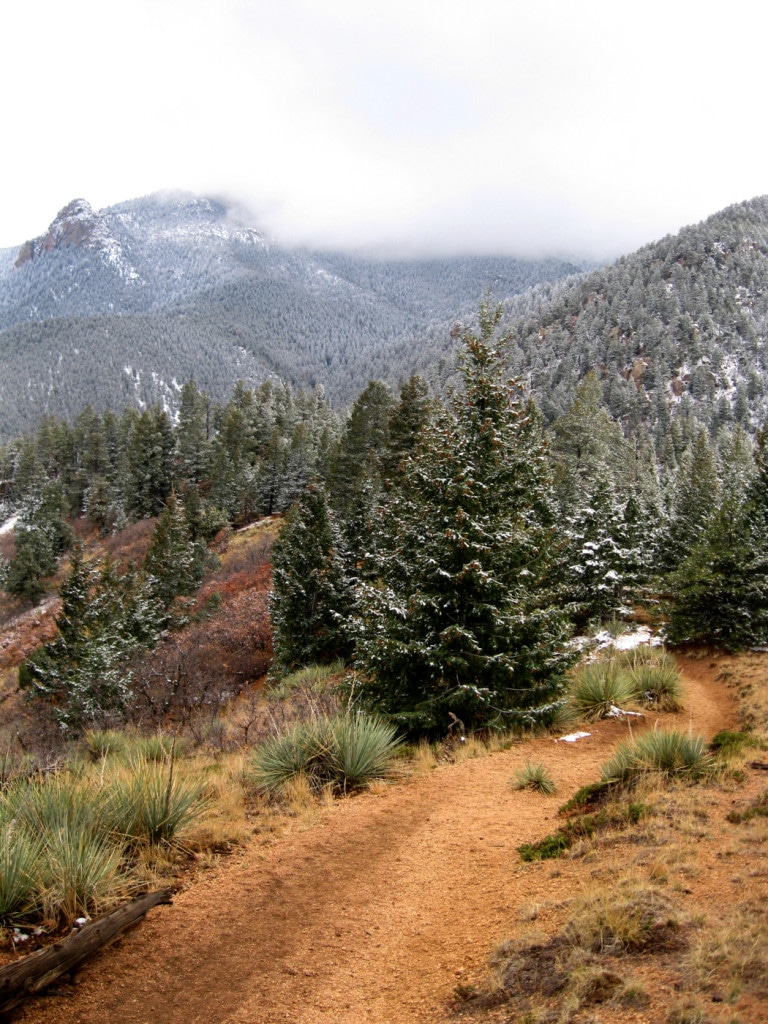 This historic living farm and museum showcases life in the Pikes Peak region during four time periods. You'll see what it was like for the American Indians in 1775, as well as the 1860 Galloway Homestead, the 1880 Chambers Home and Ranch, and the 1907 Edwardian Country Estate.
Enjoy a delicious, hearty dinner, followed by an old-fashioned comedic melodrama. The dinner theater is good old-fashioned fun for the whole family, and audience participation is strongly encouraged.
Visit this high-class outdoor shopping mall for your favorite brands—Athleta, Anthropologie, and Loft, as well as Origins, Sephora, Pottery Barn, and Apple. For dining, the Shops at Briargate offers a range of options, from Qdoba and Modern Market to P.F. Chang's and Ted's Montana Grill. And, of course, you can grab a latte at Starbucks to keep you energized so you can shop till you drop!
Battlefield Colorado is Colorado's first and only outdoor laser tag adventure park that takes up an entire city block. Grab your friends and get ready for an awesome laser tag experience — outside.
At 43 feet, CityROCK is the tallest climbing gym in the state. You can rent or buy gear there, and friendly staff are ready to help teach those who are new to climbing. CityROCK welcomes kids (supervised by their parents), and even has a special, kid-friendly space with climbing, a zipline, and a slide.
This indoor shooting range features 30 state-of-the-art shooting lanes. While you can become a Magnum member, they don't require membership to shoot, shop, and train at their shooting center. It's an ideal shooting environment for beginners and experienced shooters.
At this museum, you'll experience the history of professional rodeo. Learn about the heritage and lives of the cowboys and cowgirls that have made the American West rodeo famous.
Ivywild School, once an elementary school, has been turned into a marketplace and brewery. Its flourishing, friendly atmosphere is home to gathering spaces, local cuisine, art, and gardens. Plan to grab coffee at the Principal's Office or beer at the Bristol Brewing Company.
This Money Museum is home to money-related artifacts and exhibits in three main galleries. Learn more about the history of money, see some of the most rare U.S. coins in history, and learn about how coin-minting machines work.
The Memorial Skate Park is 40,000 square feet that has a 6-foot and 14-foot vertical ramp, as well as amazing concrete bowls, pools, and street-like obstacles. Grab your skateboard and shred it!
Bass Pro meets all your fishing, hunting, boating, and outdoor needs — but it's so much more than just a shop. Take a look at their huge aquarium, then head over to the restaurant and bowling connected to the shop: Uncle Buck's FishBowl & Grill. Your kids (and you too!) will love the underwater-themed bowling lanes.
This flea market is open every weekend year-round and has plenty of shopping, amazing food from local vendors, fun activities for the family, and live music. A small admission fee gets you access to all that the flea market has to offer, and kids 12 and under get in for free.
Plan a water adventure at this 58-acre lake located in Memorial Park. Go swimming, paddleboarding, kayaking, or boating (motorized and non-motorized). UpaDowna offers everything you need (board, paddle, personal flotation device, permit) for stand up paddleboarding, right at Prospect Lake. Prospect Lake also has two fishing areas, if that's your thing
Did you like this listing of things to do in Colorado Springs? Share it with your friends and plan what you're going to do next.
Know of something amazing attractions in Colorado Springs that weren't included? Let us know!