If you're planning a visit to Colorado Springs to see Garden of the Gods, consider making time to enjoy the city's Cheyenne Mountain Zoo as well.  Just as the zoo's name suggests, a day at the Cheyenne Mountain Zoo will be a great workout!  Come prepared with comfortable walking shoes and water for the hilly terrain. Happily, you will also experience beautiful views of The Broadmoor and Colorado Springs sweeping into the plains east of town as you walk around.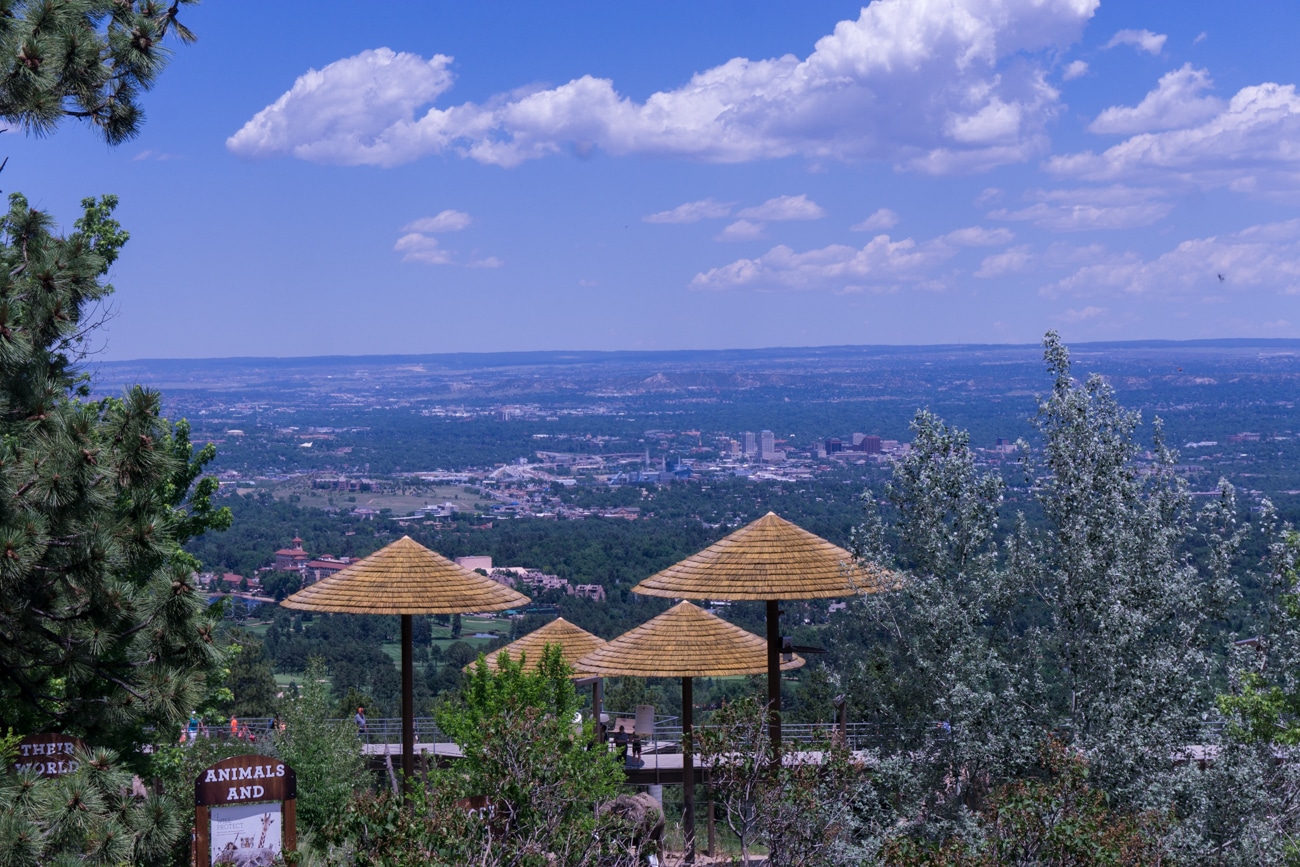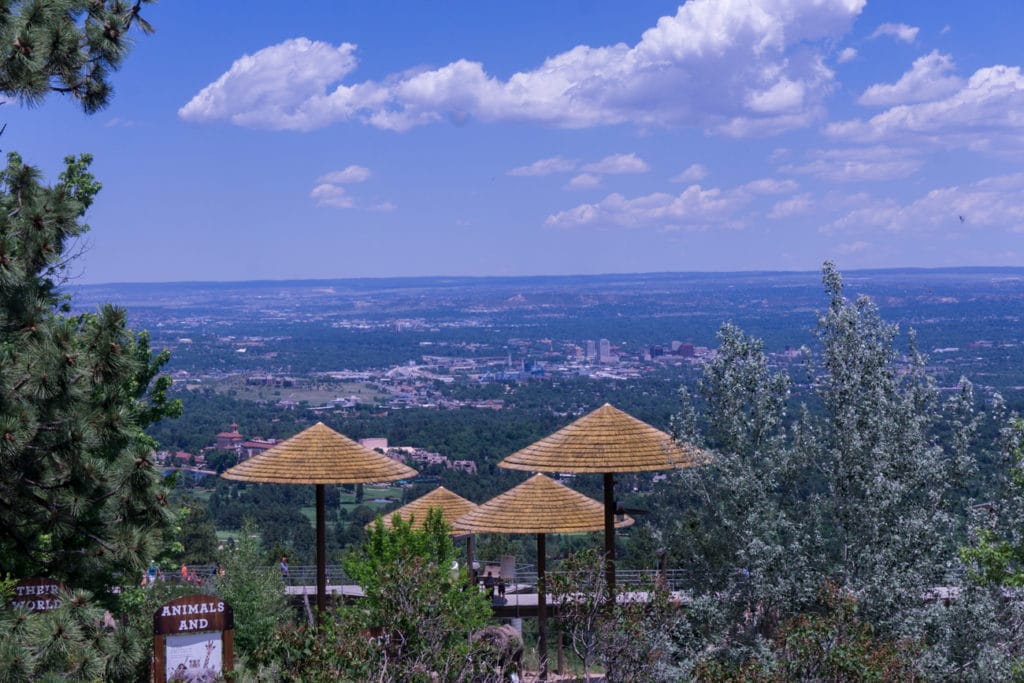 There's much more to say about this zoo than can fit into one article.  For specific details about guest information and exhibits, you'll want to visit Cheyenne Mountain Zoo's site.  As a local resident and mom of young children, I'm simply highlighting some of our family's favorites. If you were our out-of-town company for the day, we'd probably zip around to the following with you:
Feeding the Cheyenne Mountain Zoo Giraffes
Whenever we visit the Cheyenne Mountain Zoo, a highlight for our kids (and for accompanying grandparents) has always been feeding lettuce or crackers to the giraffes!  We don't usually cave for such "extras," but really, it is such a unique experience.  We haven't been to other zoos where giraffes are so accessible for petting and feeding…it has always been well worth the few dollars to participate.  The kids have been reaching up lettuce from their little fingers since they were babies in strollers, squealing in delight when the long, purplish tongues coil down and around the treats.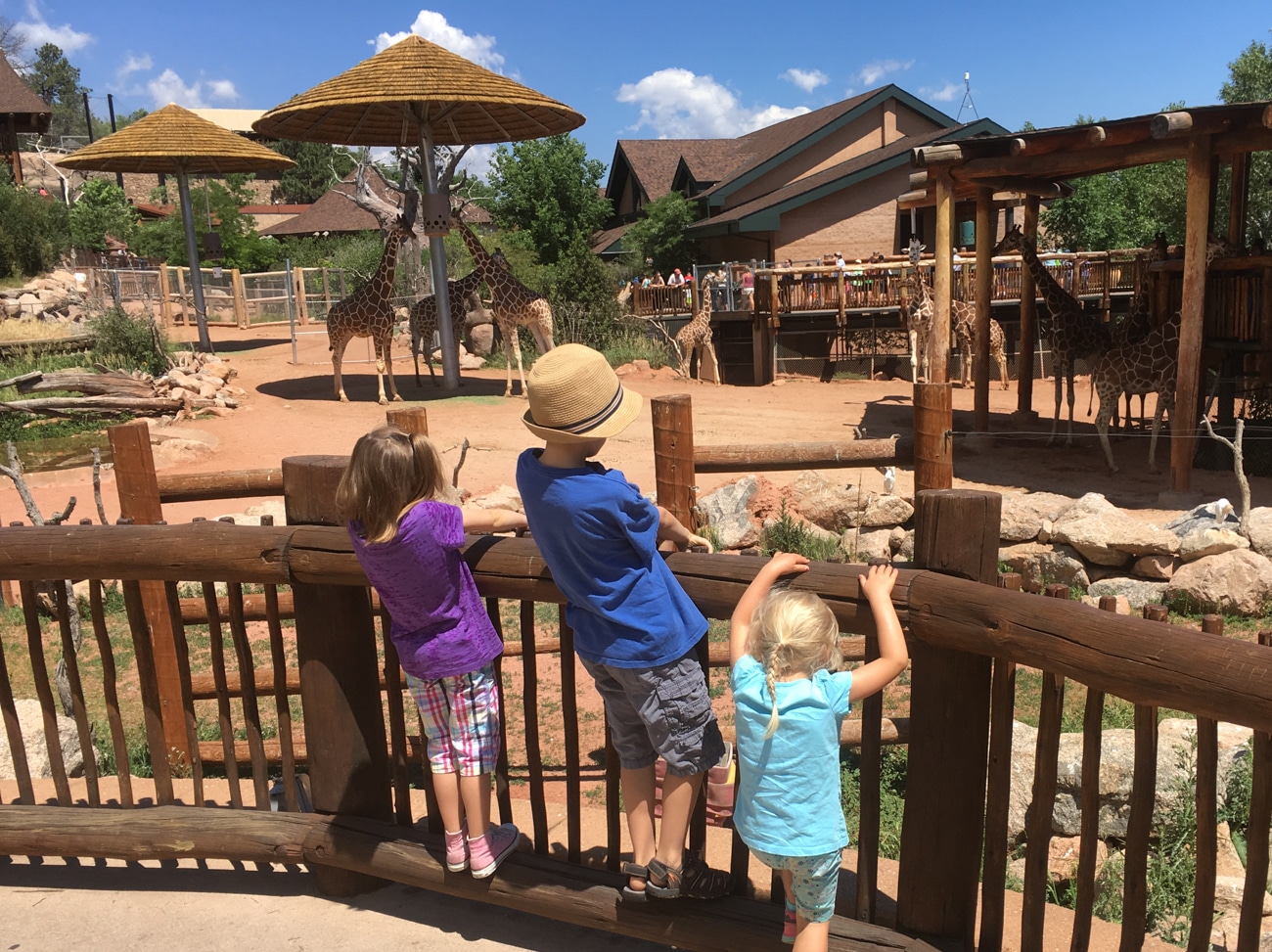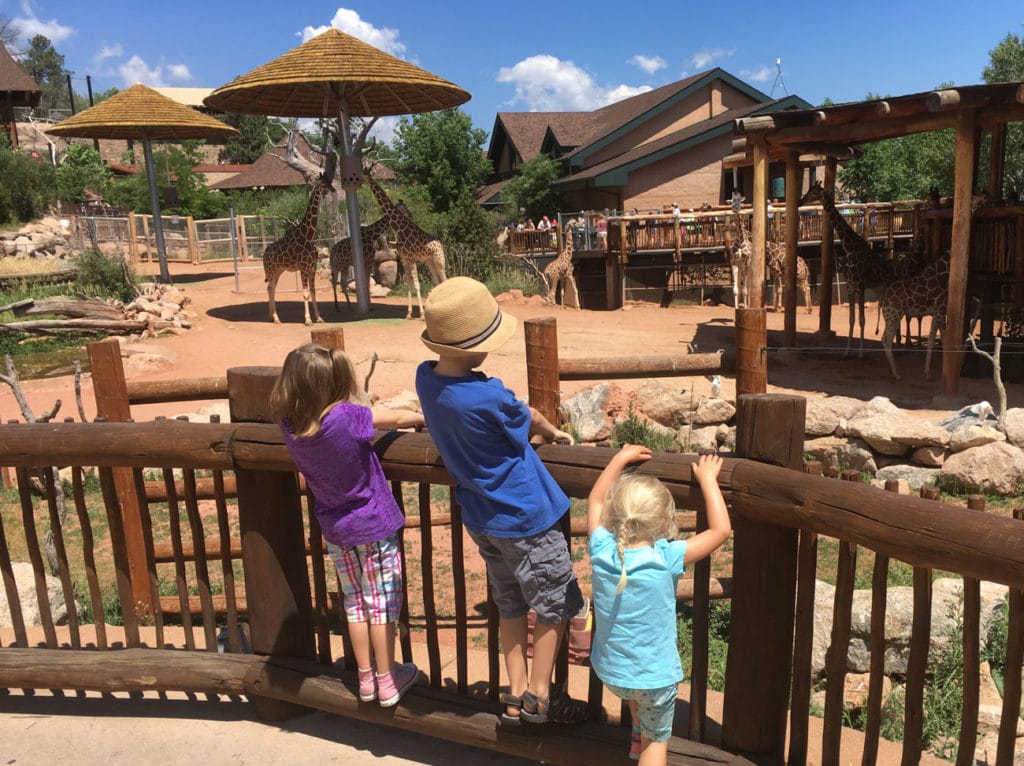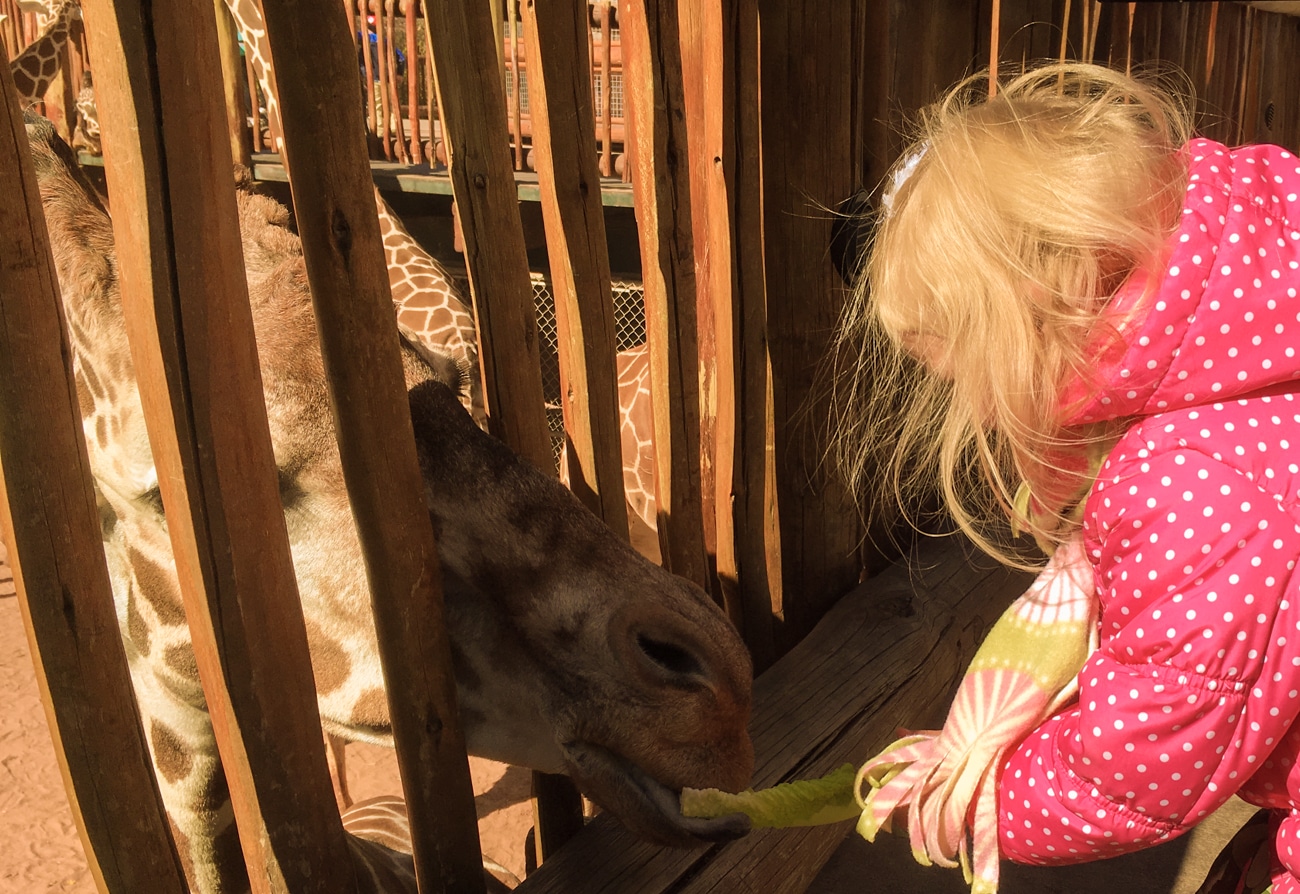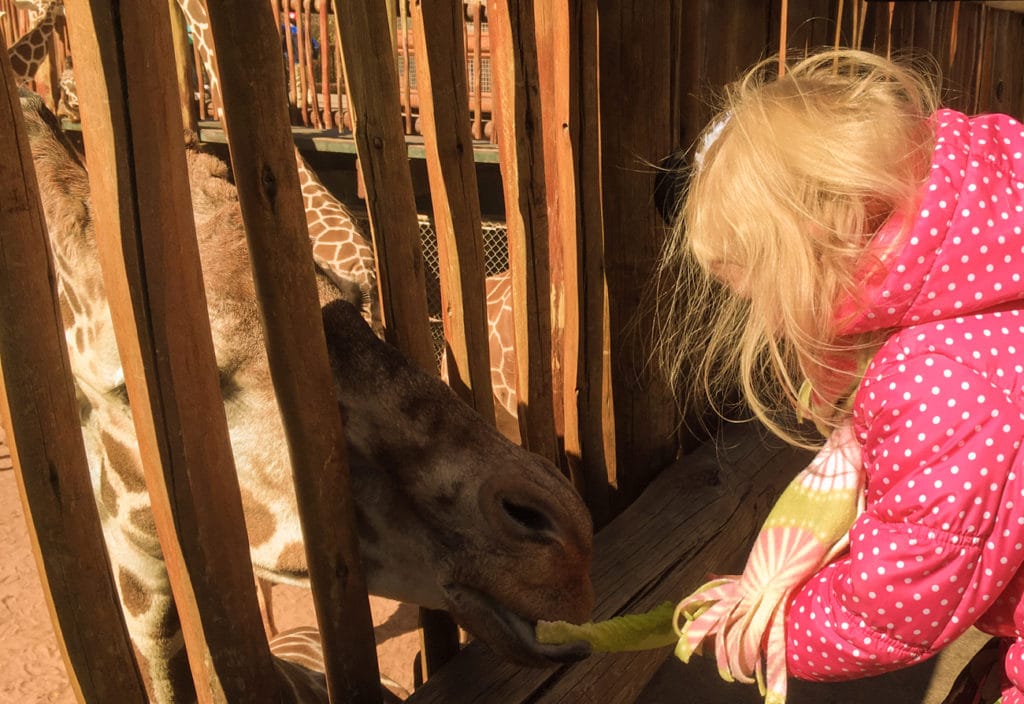 Australia Walkabout at Cheyenne Mountain Zoo
Another exhibit we have fun visiting is the Australia Walkabout section.  The budgies (lovely little Australian parakeets) recently had their home renovated.  When walking through their living quarters, it's possible to feed these guys as well (just $1 for a seed stick).  Our favorite thing about Australia Walkabout in the summer is the wallabies freely roaming around.  If you're lucky, sometimes they'll let you get close enough to pet them!  This is approved by the zoo staff – not just our idea.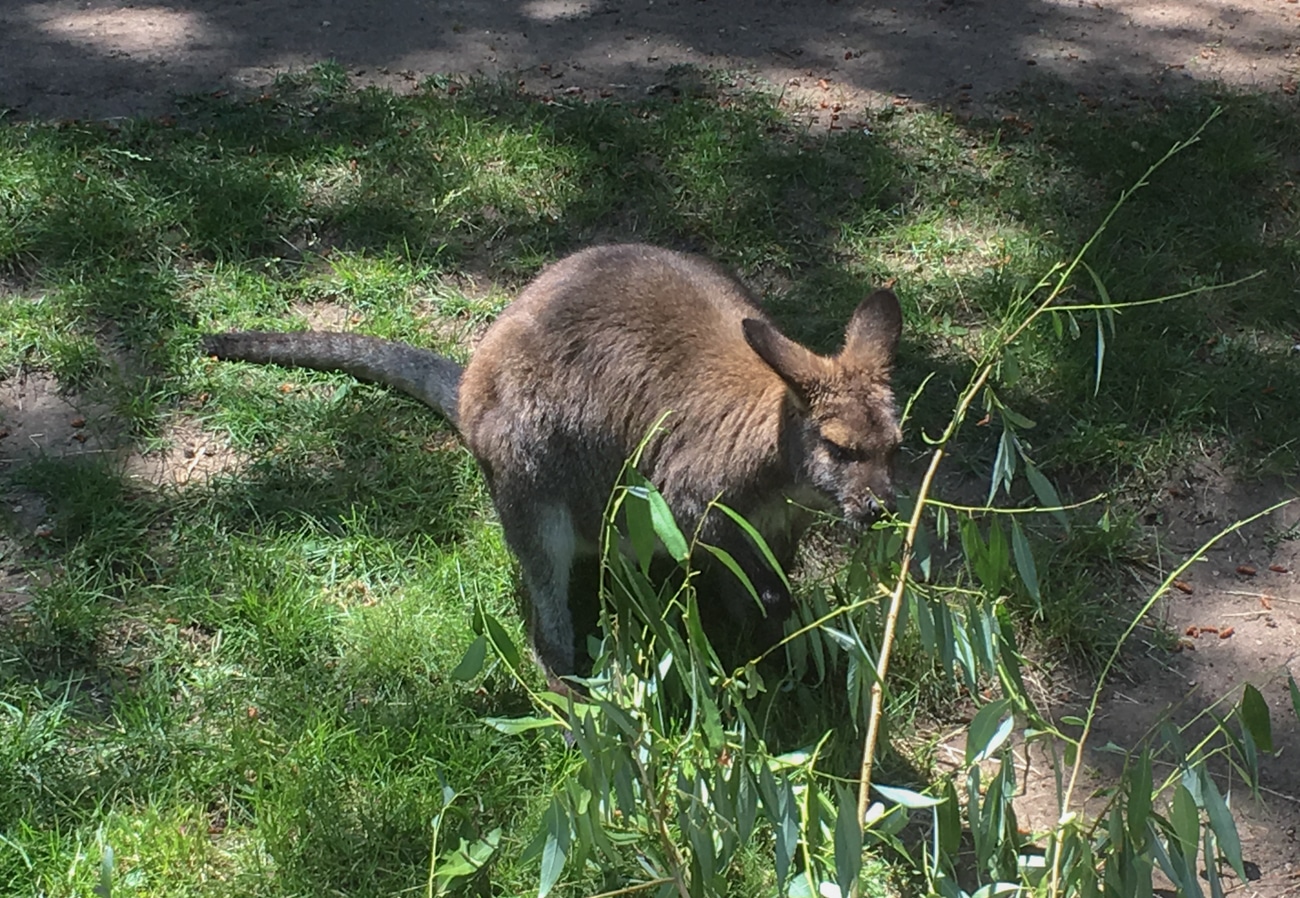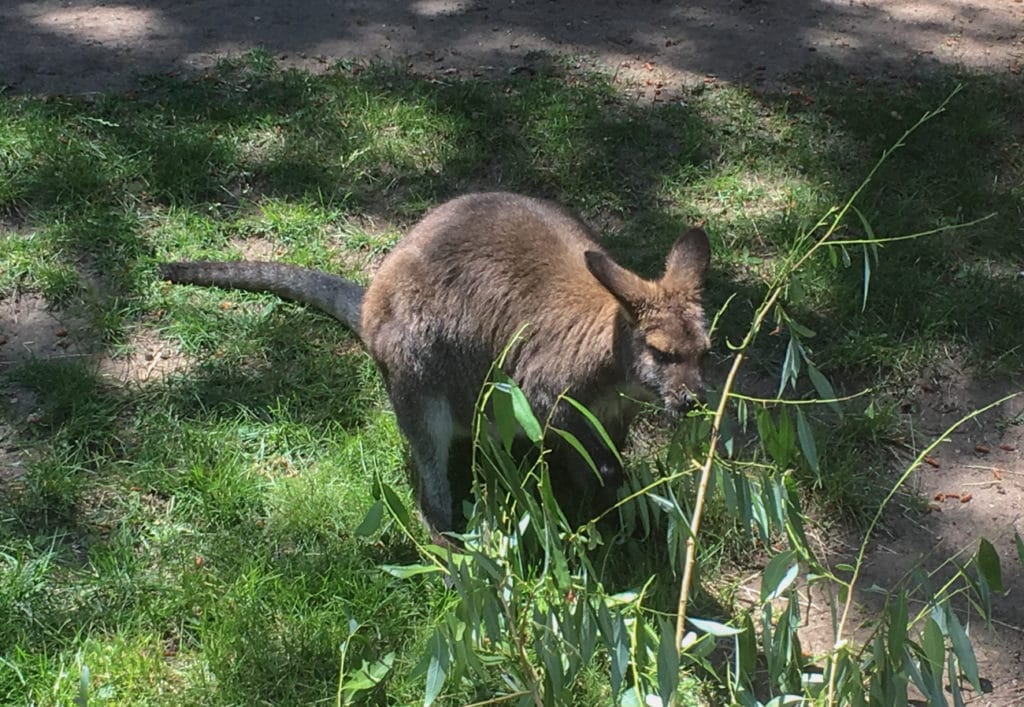 Large Predators
As is the case at any large zoo, the Cheyenne Mountain Zoo has the major predators that you'd hope to see – lions, leopards, bears, wolves,  etc.  It's always an exciting treat for us to visit the grizzly bear or leopard exhibits when these amazing animals are just on the other side of the glass!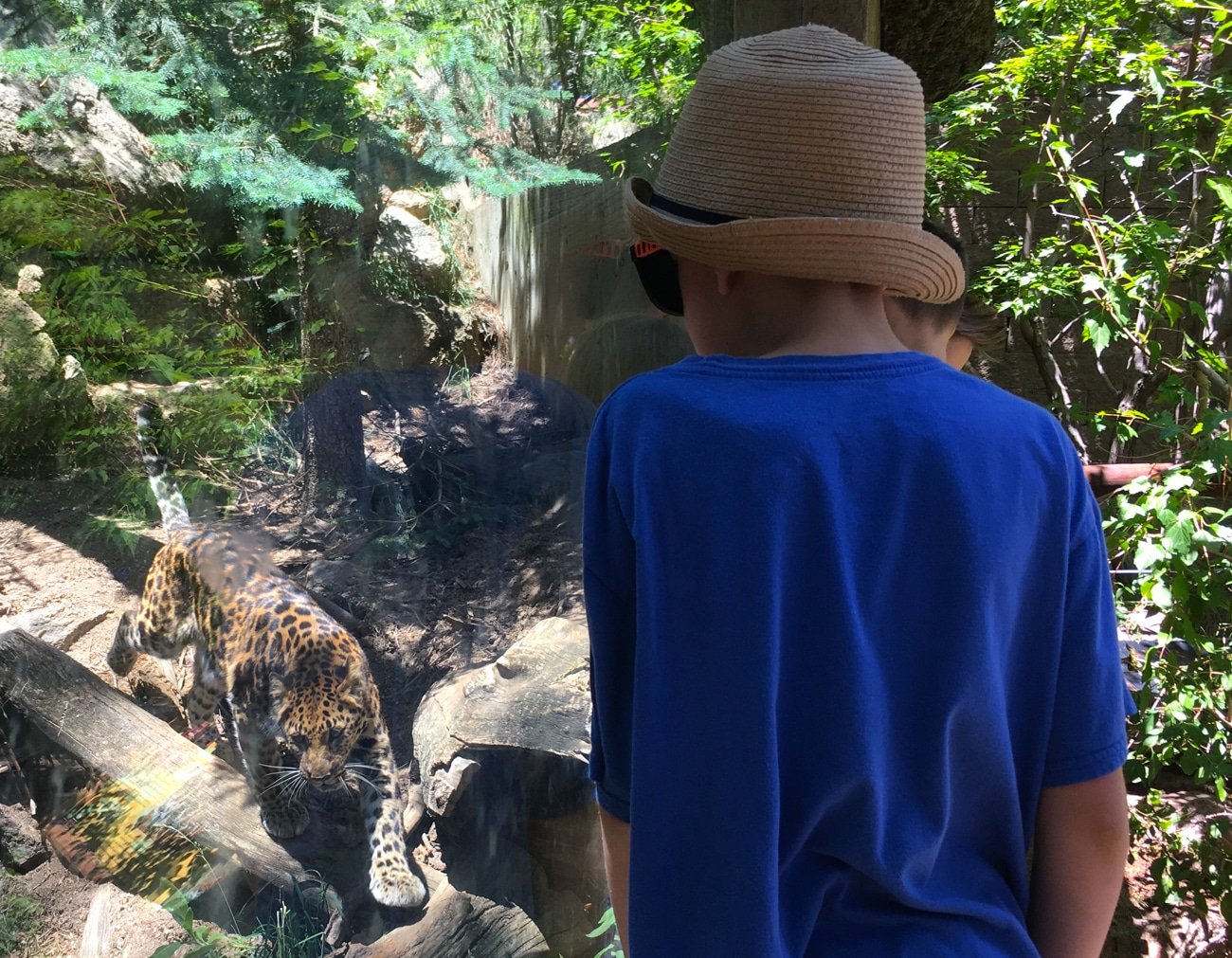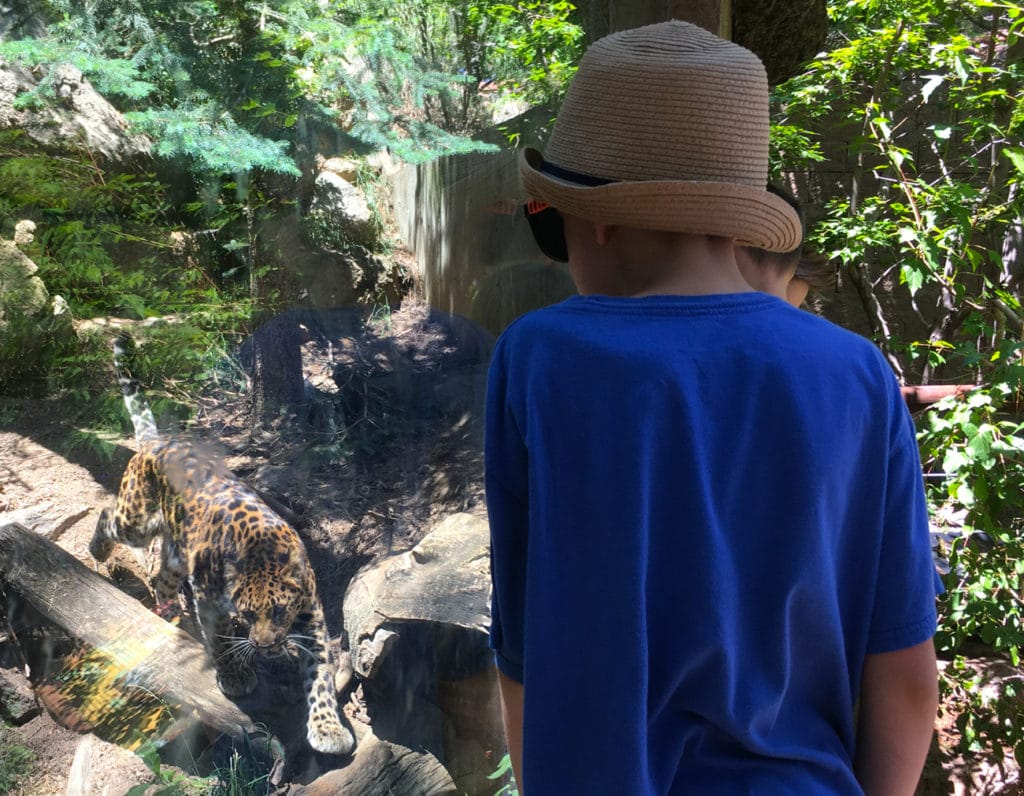 Mountaineer Sky Ride at Cheyenne Mountain Zoo
If you're into chairlift rides, this zoo has one for you!  The Mountaineer Sky Ride offers a quick, 7 minute ride up to the Mountaineer Summit.  Have a snack break while enjoying the gorgeous views.  Kids can play at the playground or climbing wall before heading back down.  Check on sky ride hours, as they differ in the summer from the rest of the year.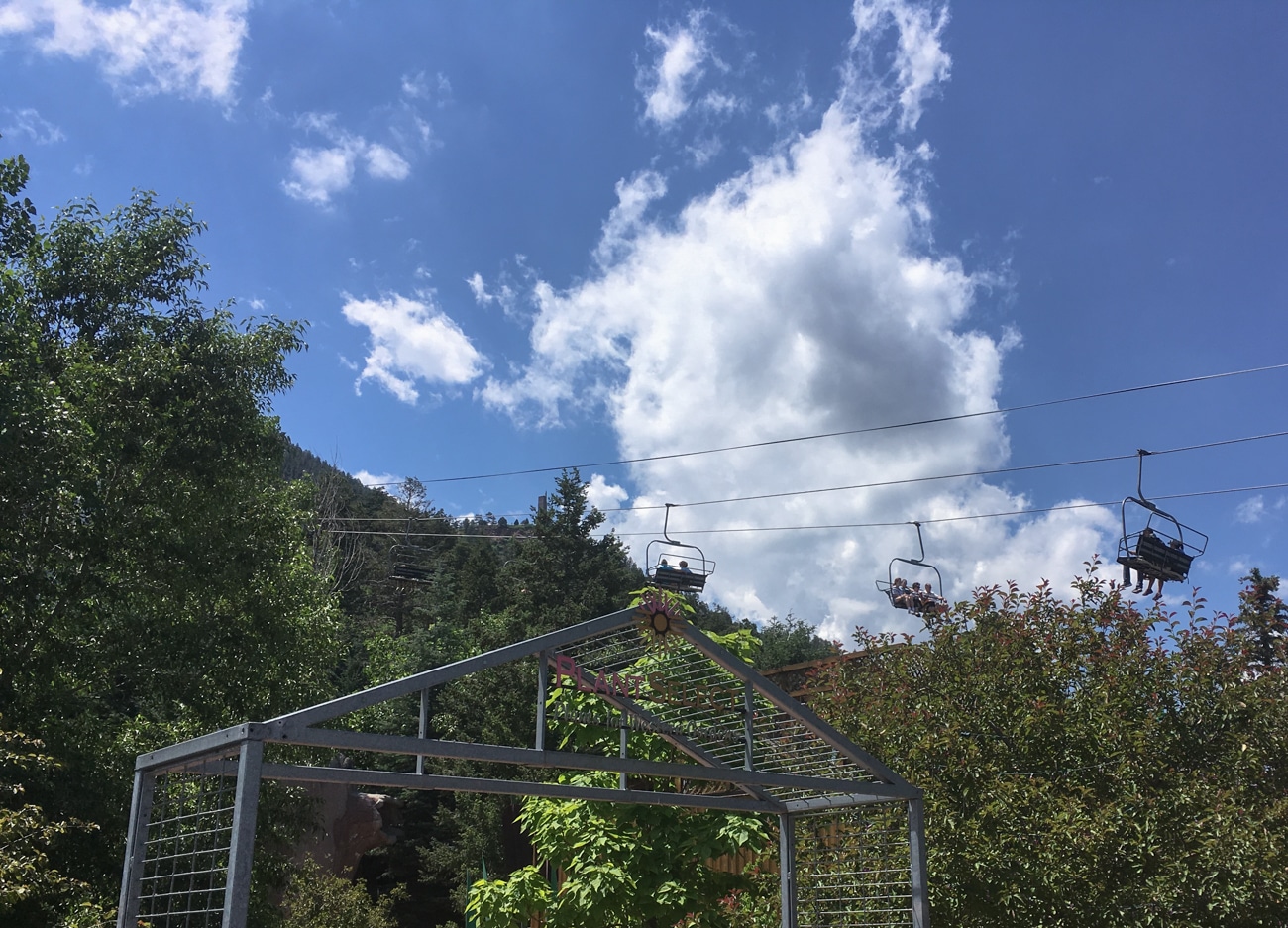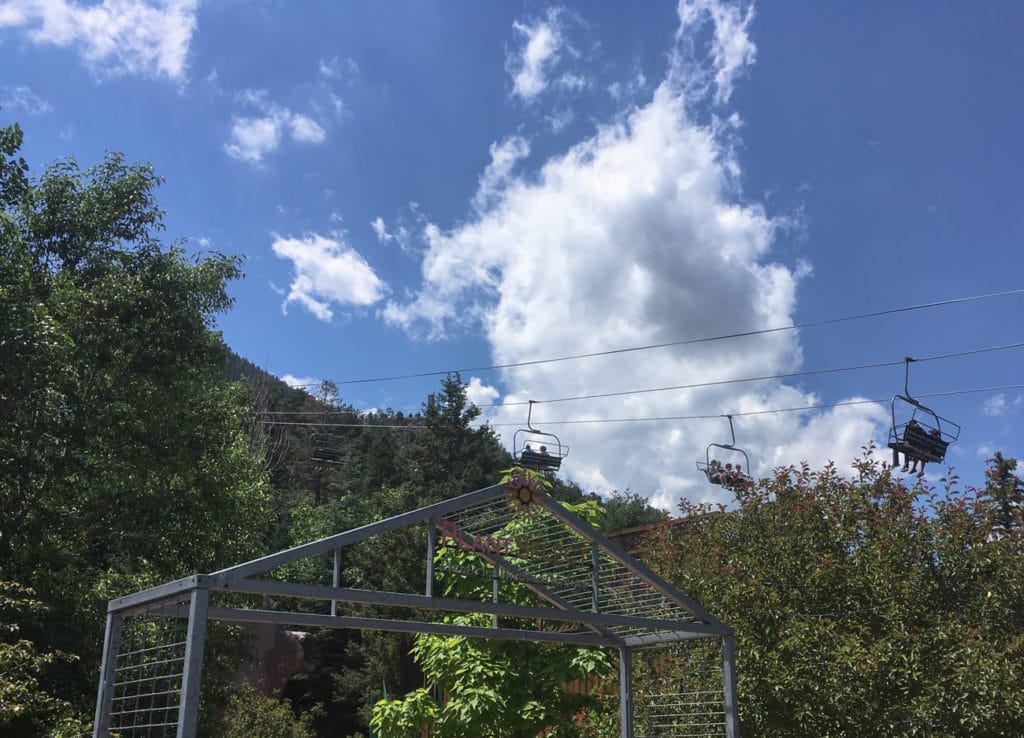 Thunder God Gift Shop
We generally scurry past the gift shop, not because it isn't nice, but because, well…three little kids.  We certainly don't need more stuffed animals at home!  But, if you are visiting from elsewhere and are in the market for souvenirs, the Thunder God Gift Shop has a beautiful selection of shirts, books, and animal odds and ends.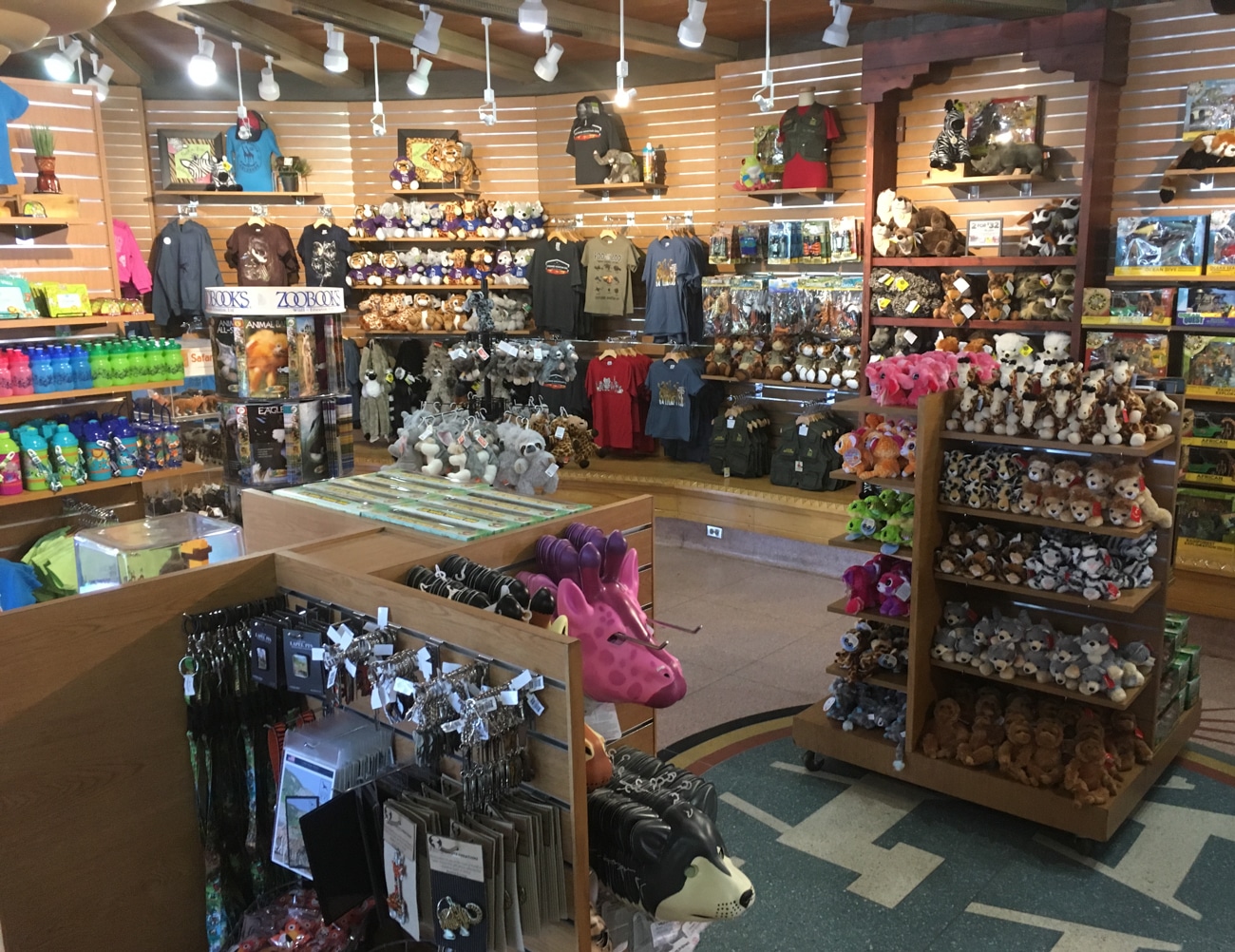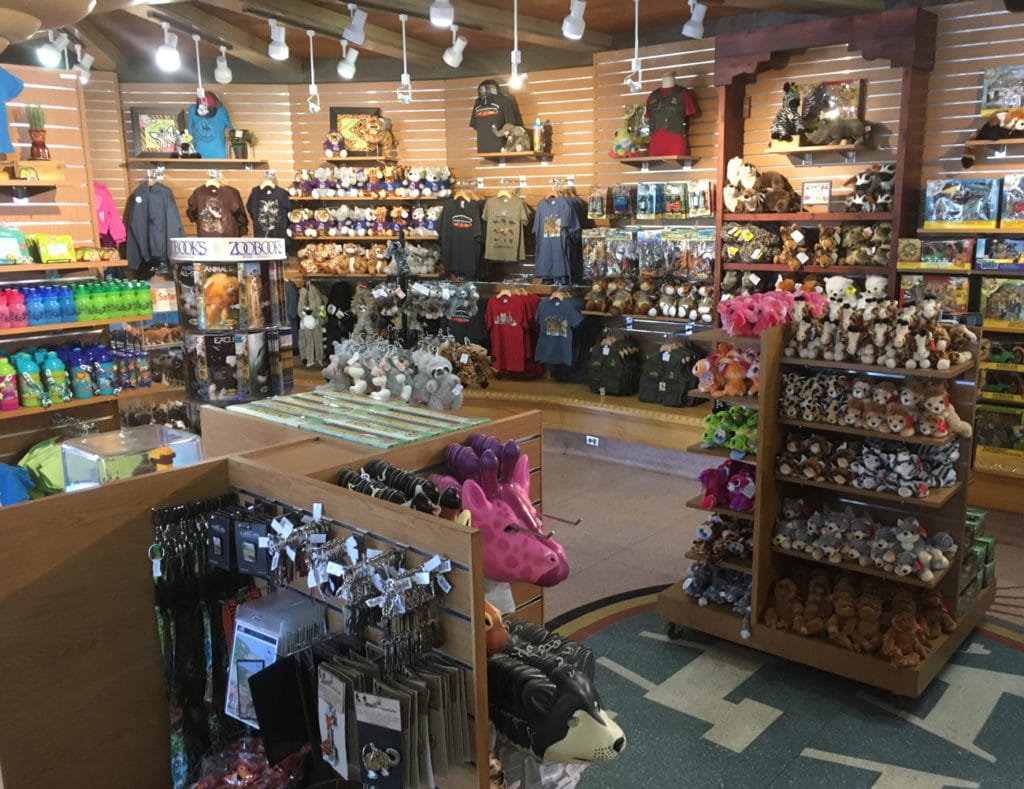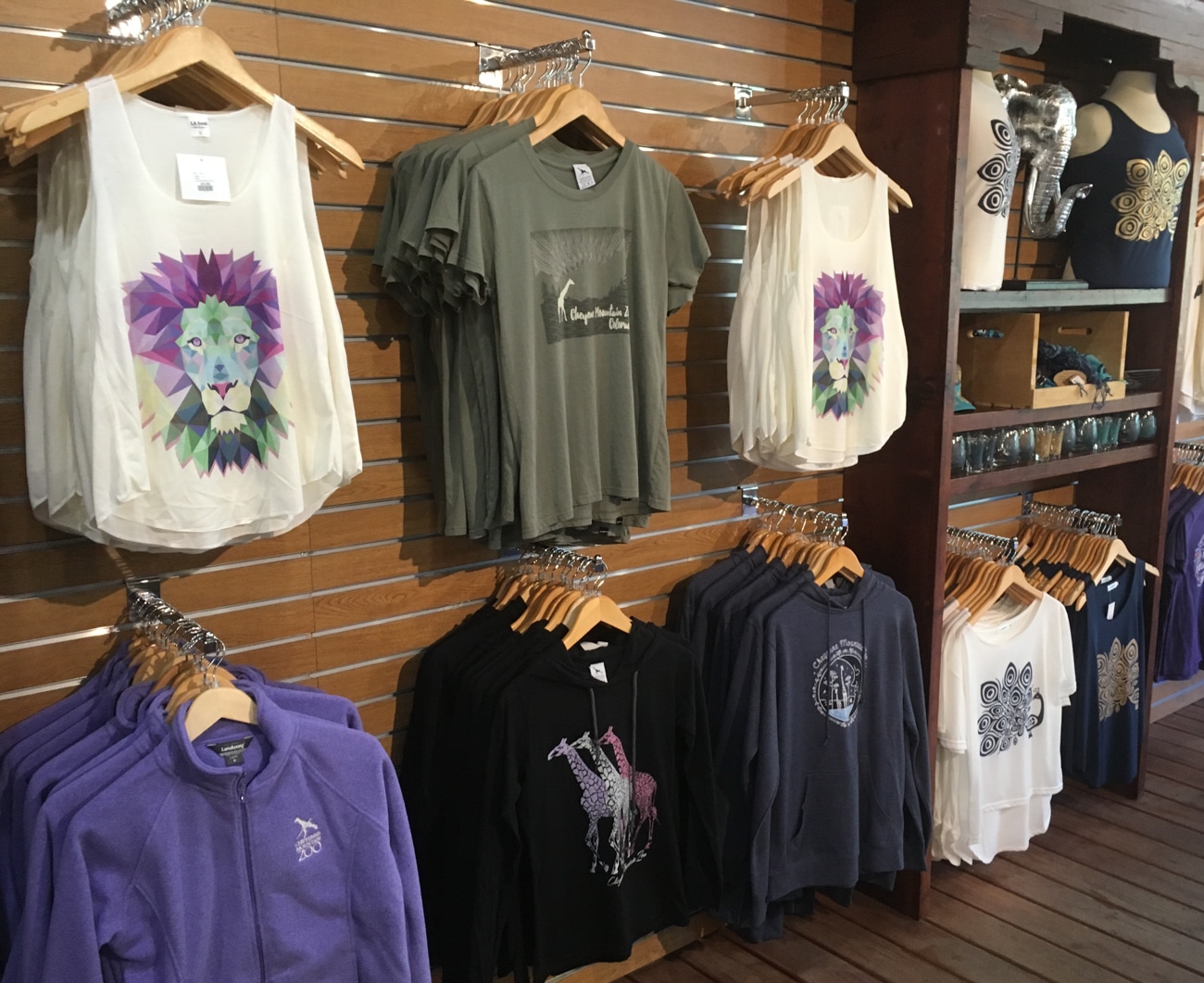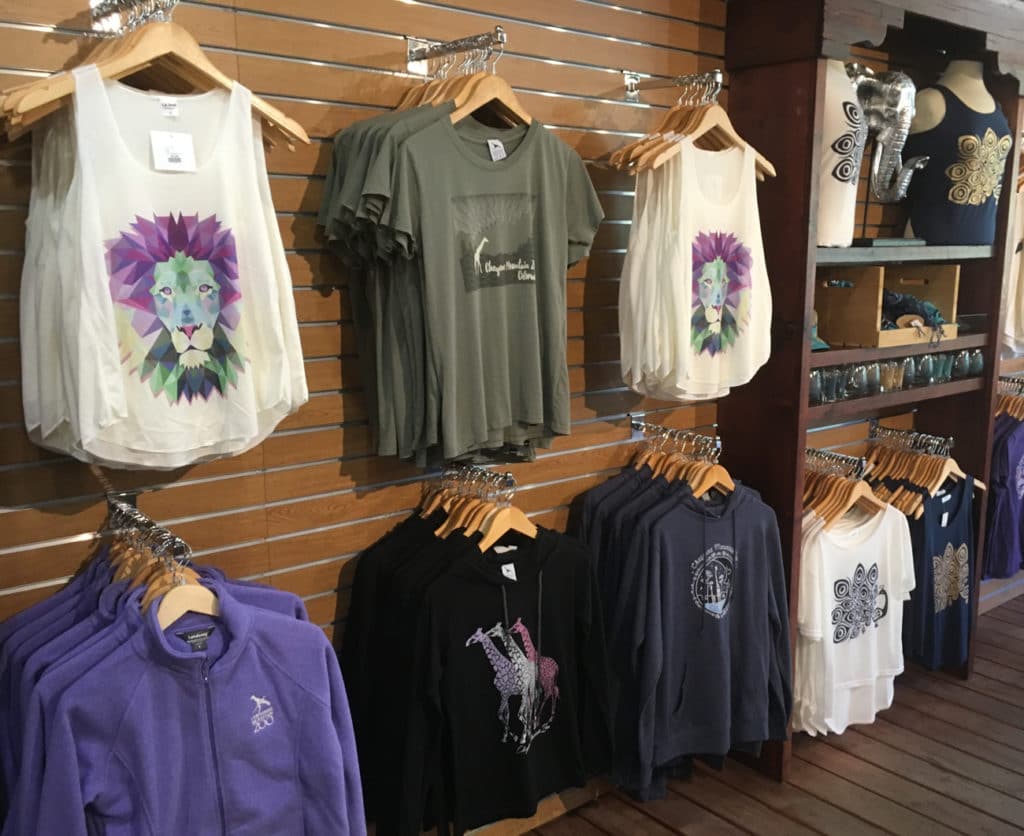 Play Areas
While it's great fun to see the animals on our trips to the Zoo, it's probably just as much fun for the kids that there are little play areas throughout.  It might be a quick spot at the beginning with an oversized pot to tunnel through. Or, an actual playground further along the route with a slide, ants to ride, and mushrooms to climb.  These areas can be a welcome break at just the right moment.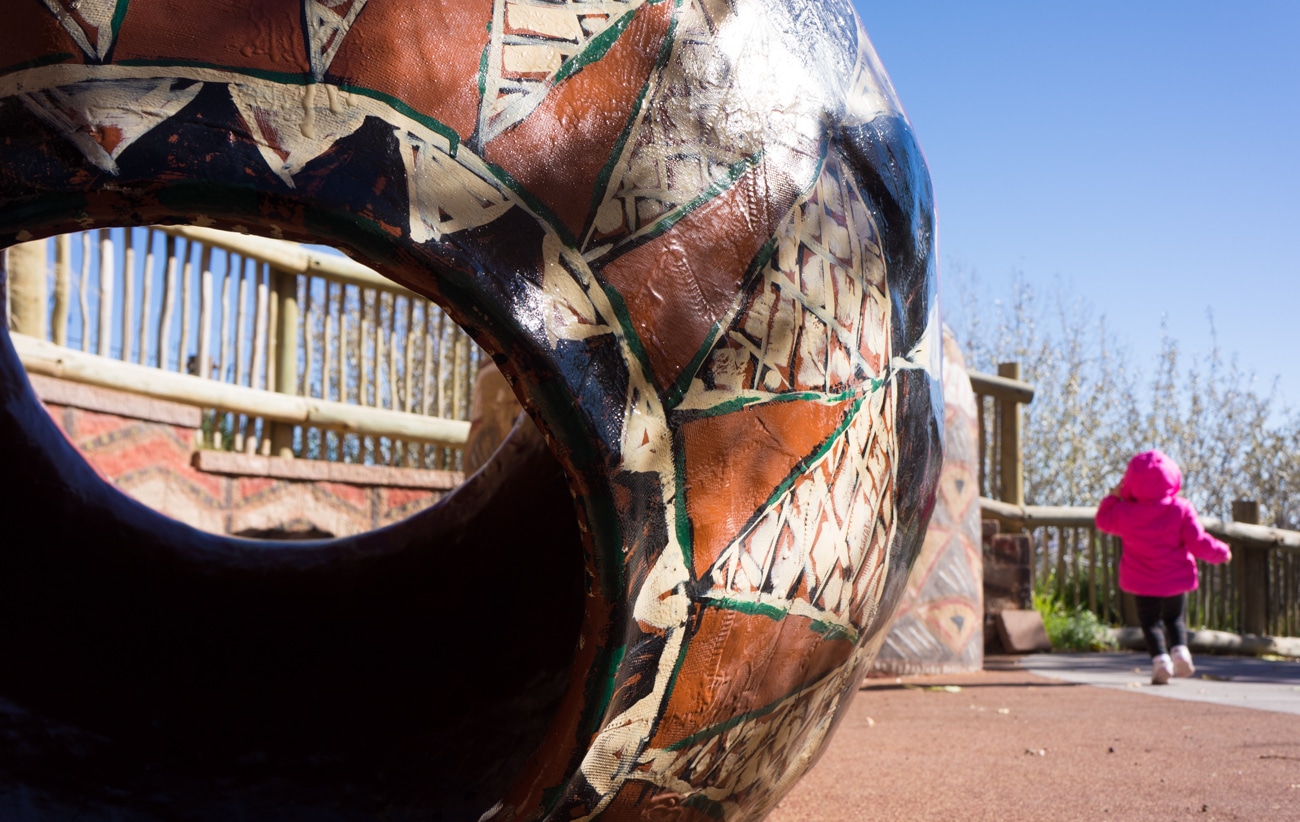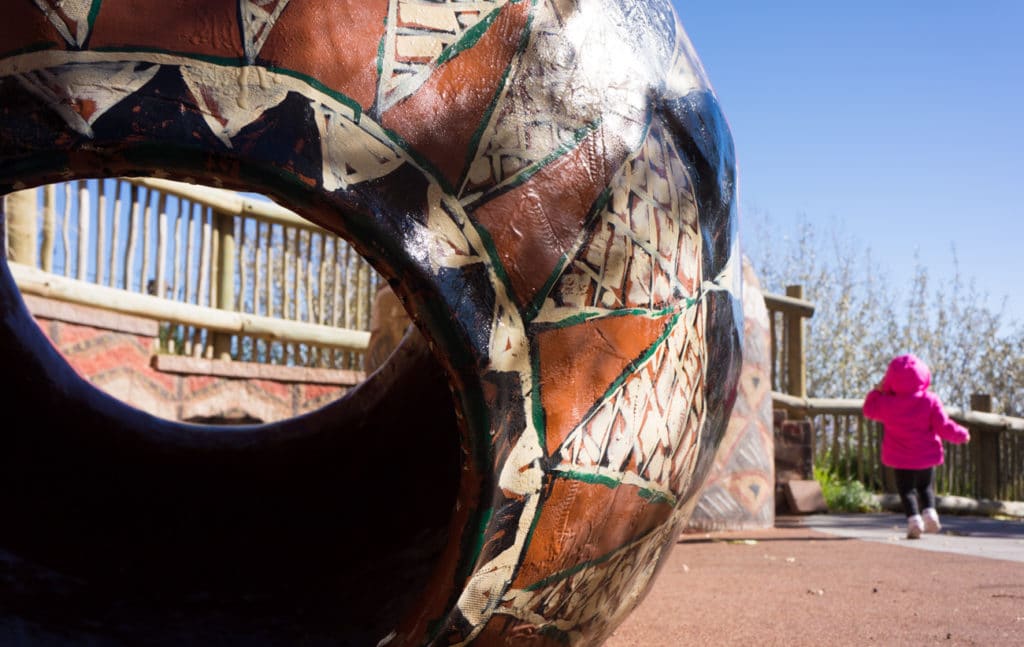 Special Events at Cheyenne Mountain Zoo
This isn't an exhaustive list. Rather, here are three special events that we think are especially fun:
Run to the Shrine
If you're planning a trip to Colorado Springs in the spring, consider doing some double-dipping – get in a run while visiting the Cheyenne Mountain Zoo. Whether you're a competitive runner or a casual walker, Run to the Shrine is an annual 4 mile run/walk fundraiser. The course weaves through the Zoo, climbing up to the Will Rogers Shrine of the Sun, then back down to an after party.
Boo at the Zoo
Animals, candy, and costumes- a trifecta of my kids' favorite things in life.  For two weekends in October,  little people will have a blast wandering around the Zoo in their Halloween costumes, fillings their buckets with sustainable palm oil candy (btw – we've become aware of the palm oil crisis because of this event and how to help protect wild orangutans).  Boo at the Zoo provides a great backdrop to snap some memorable photos of your little pumpkins and pirates! Boo at the Zoo Ticket Info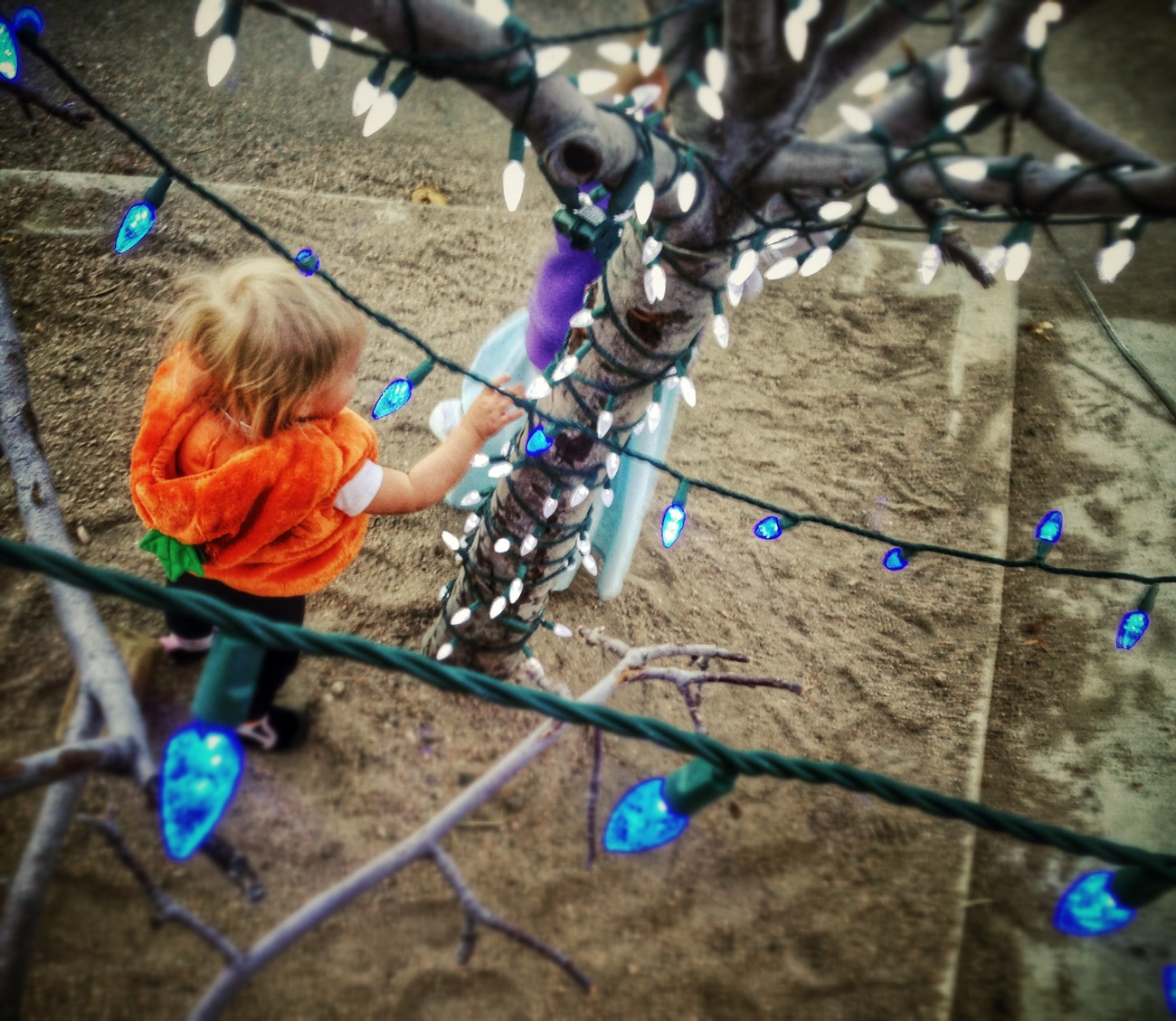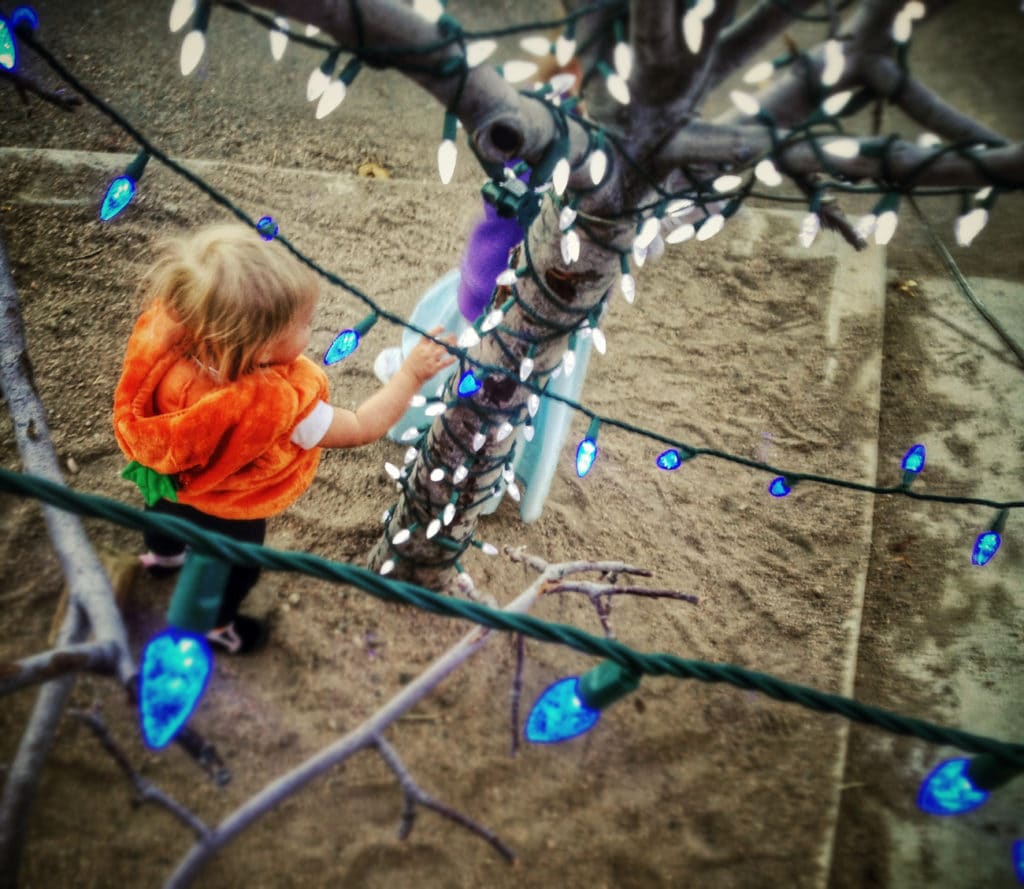 During the month of December, the Zoo is open most nights for its holiday lights display.  Dozens of animal light sculptures are set up along the pathways, as are warming fires.  Spending time at the Cheyenne Mountain Zoo in the evening also allows you to take in the city's twinkling lights down below, adding to the charm of it all. And, stop in to say hi to Santa in the Safari Lodge before heading home! Learn more about Cheyenne Mountain Zoo Electric Safari.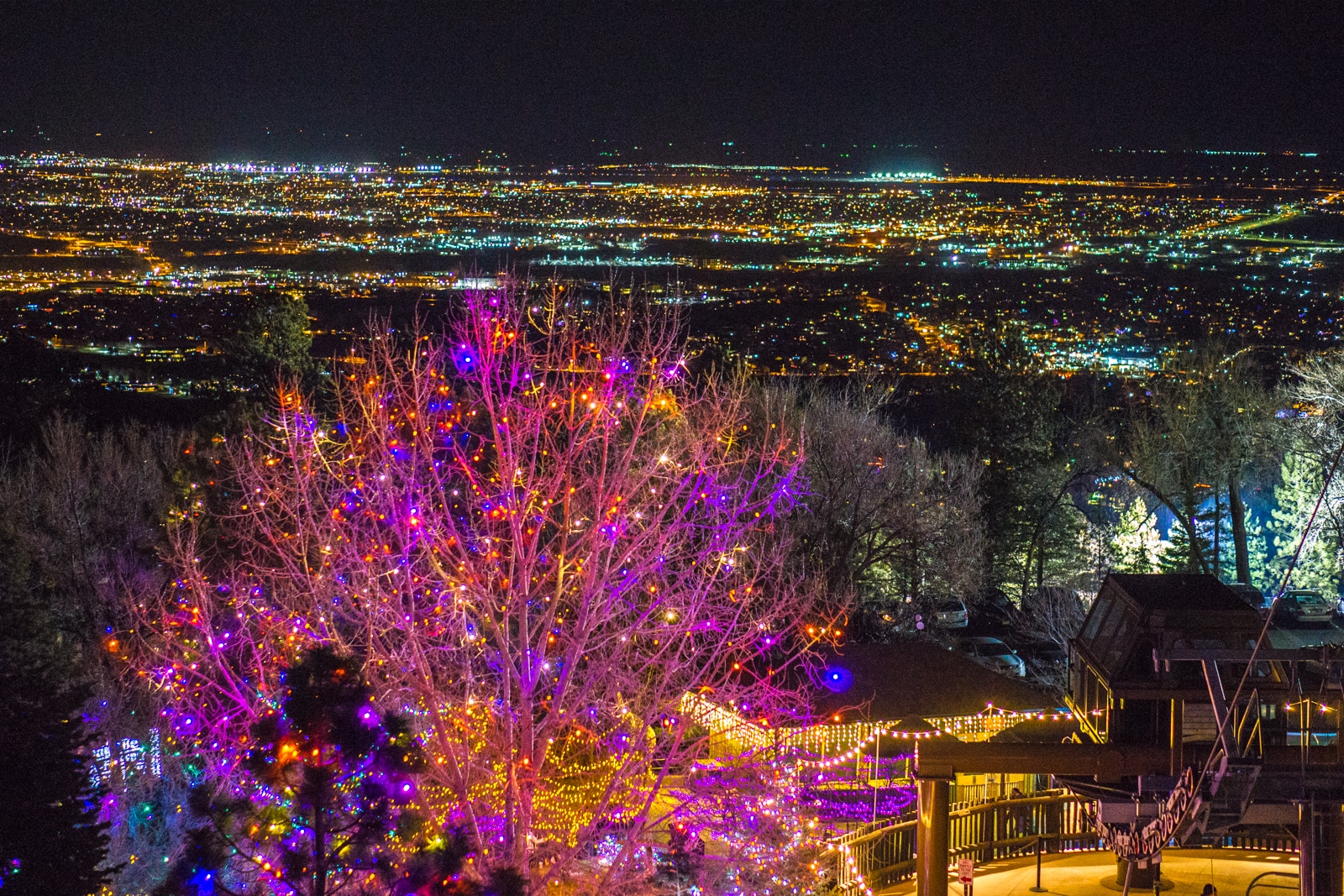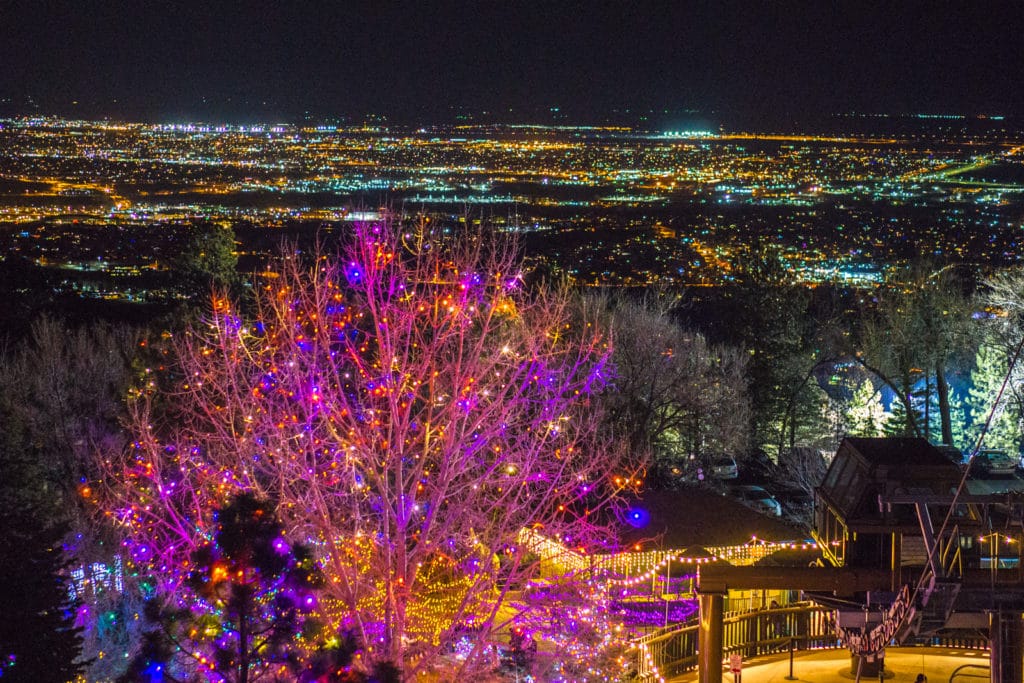 ---
If the Cheyenne Mountain Zoo sounds like a place your family would love to spend time, check out ticket prices, or even buy your eTickets online in advance.