The Cheyenne Mountain Zoo in Colorado Springs never ceases to delight children and grown-ups alike.  Many of us associate zoos with hot summer days, but Colorado Springs' mountainside zoo puts on some spectacular evening events — one of which is Electric Safari, a 20 night Christmas light extravaganza in December.
Electric Safari isn't just for kids and families either. There is something for everyone, even if that something is simply a romantic walk amongst thousands of lights, topped off by a visit to the Wild Burger patio for a drink.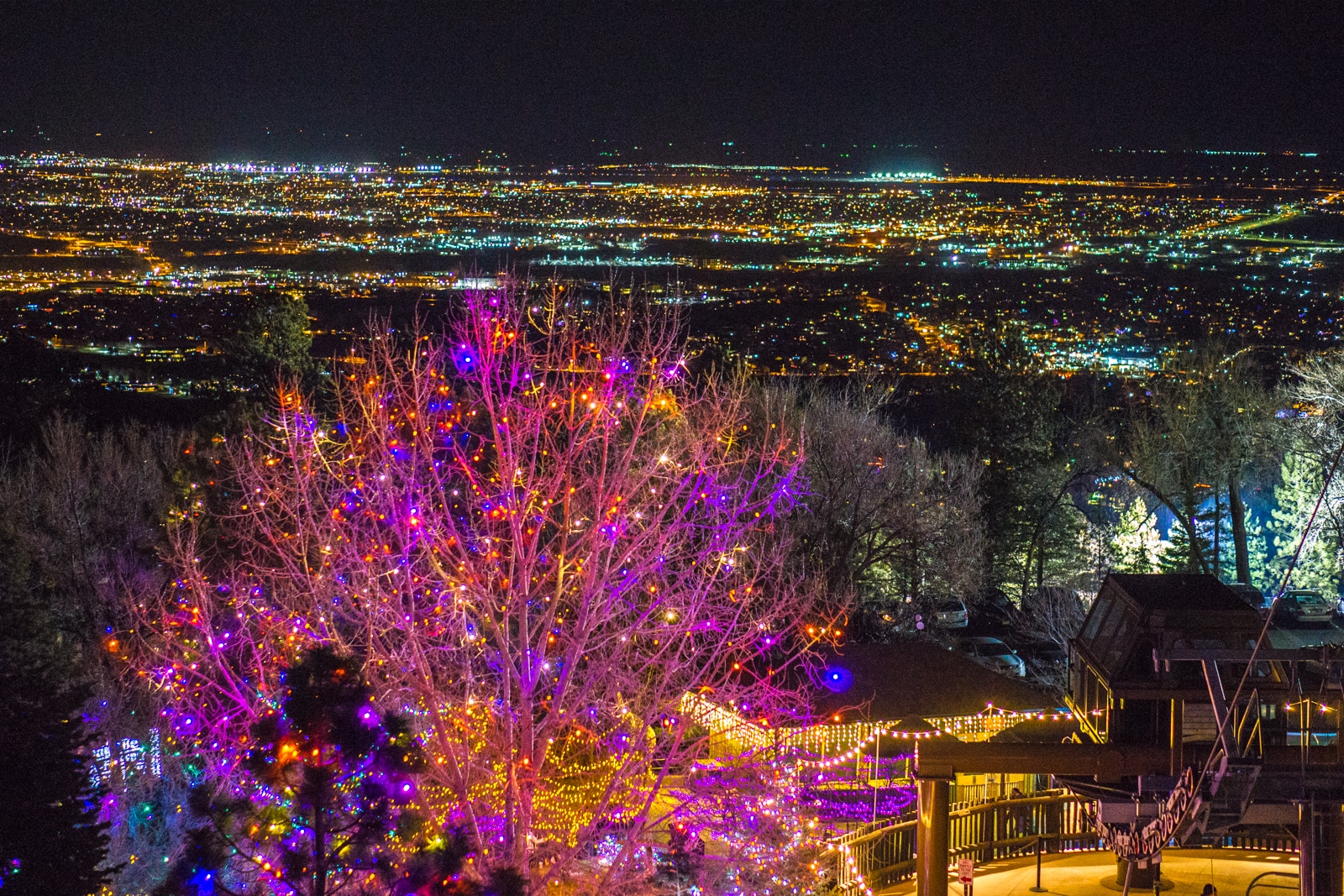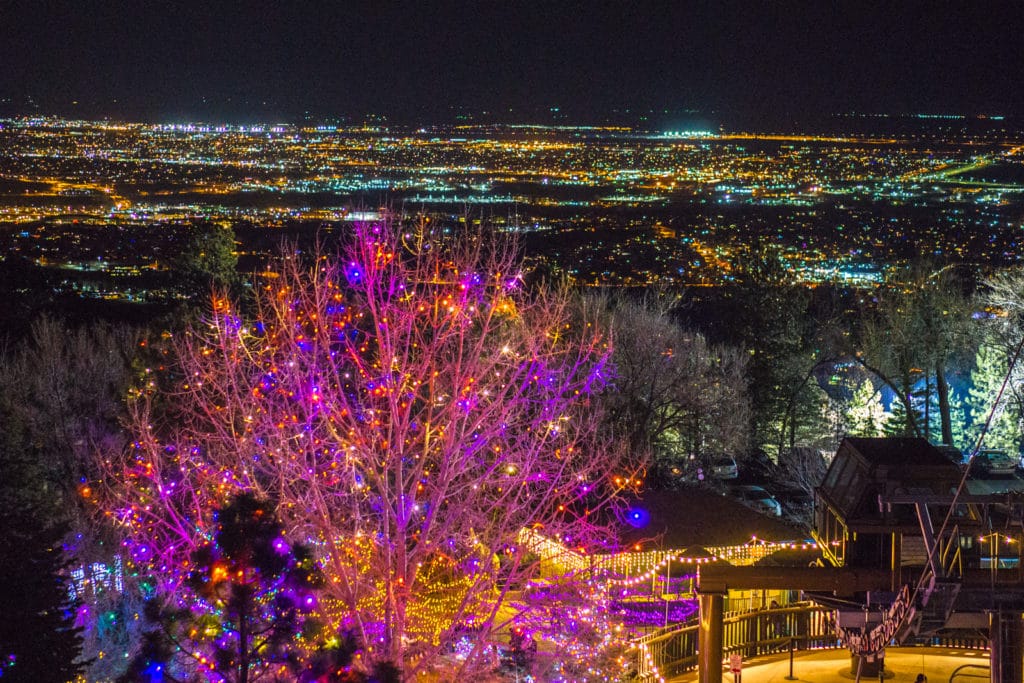 Dozens of Animal Light Sculptures
Cheyenne Mountain Zoo's special animals are given the royal treatment with fantastic, and sometimes animated, light sculptures. The zoo creates these sculptures and tries to add new ones each year.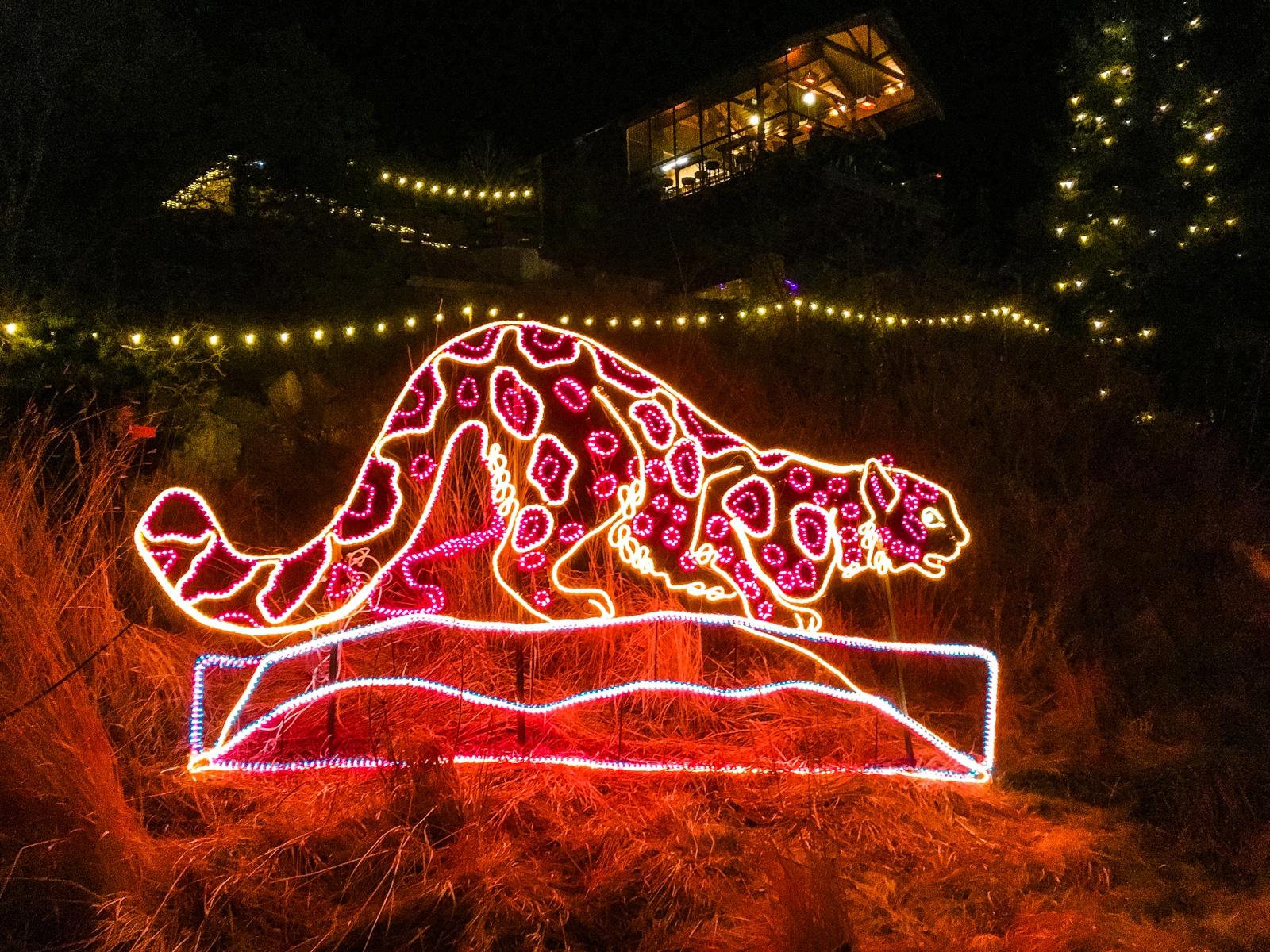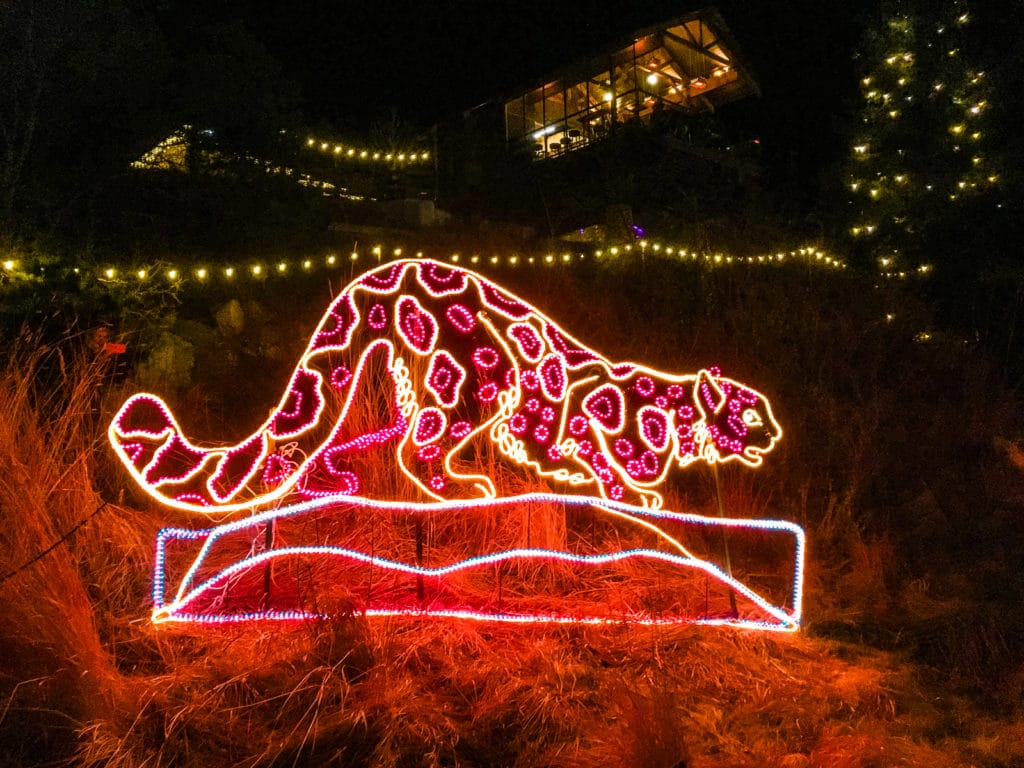 One of the more recent sculptures is an animated rhinoceros attempting to flip over a jeep.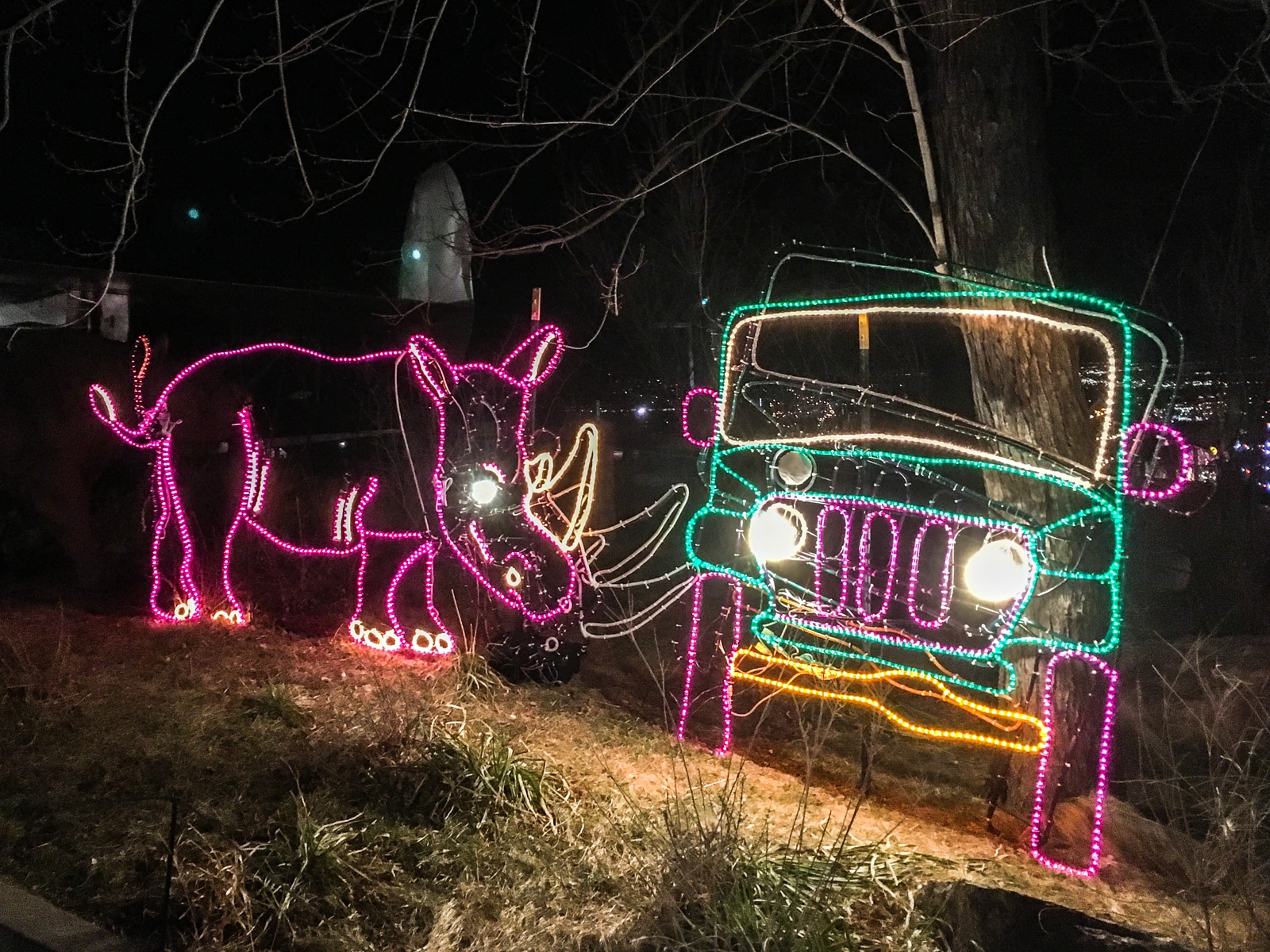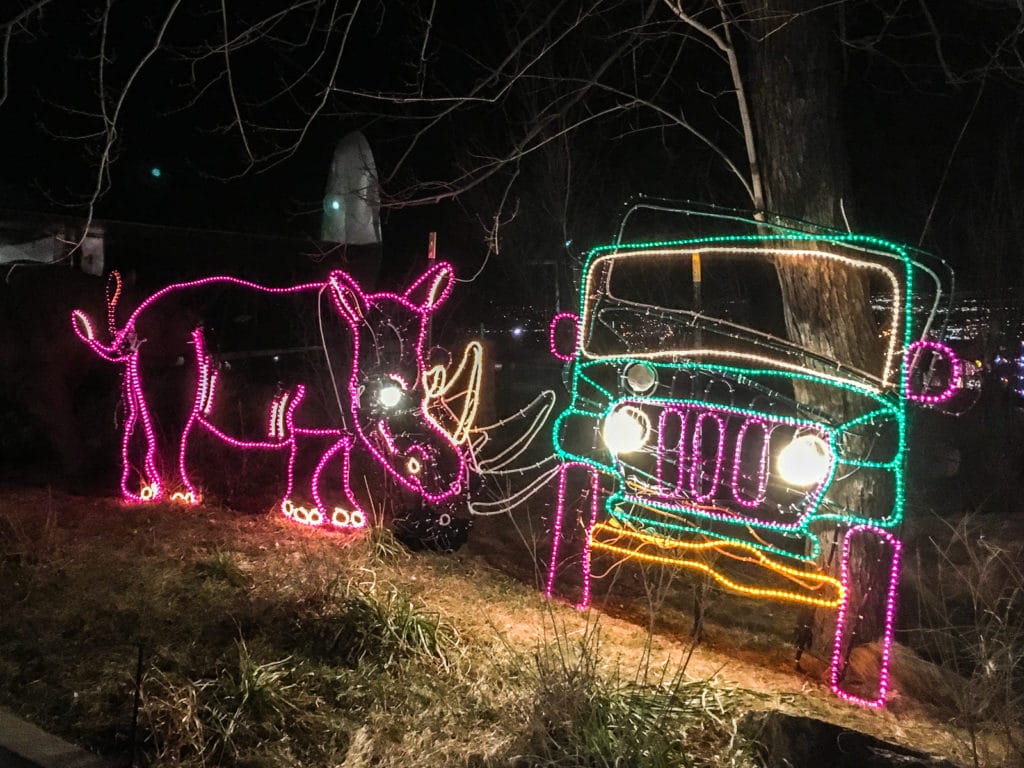 Over 1 Million Lights
Perhaps as impressive as the wonderful and creative sculptures are the sheer number of regular Christmas lights adorning the zoo and mountainside above the Broadmoor area.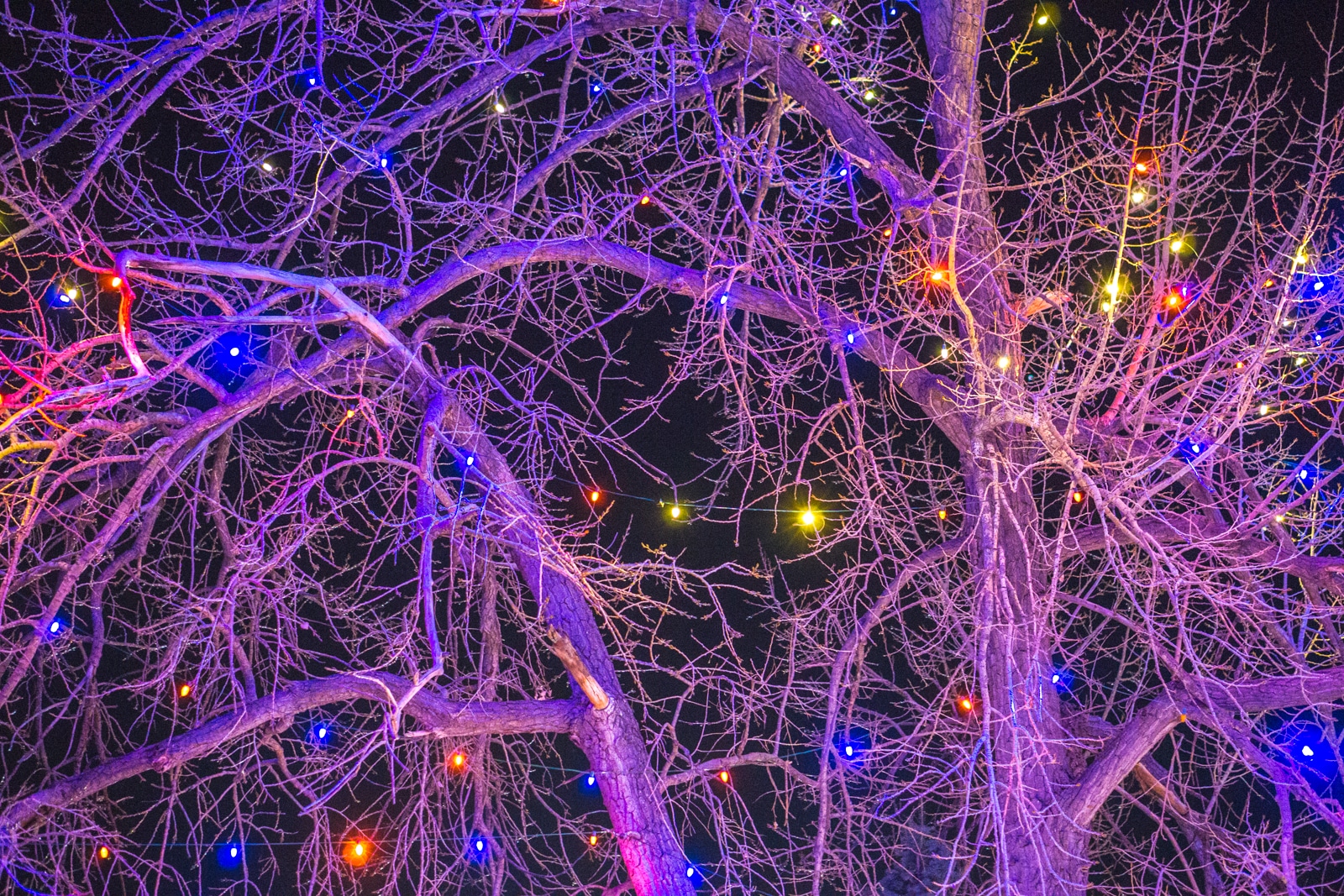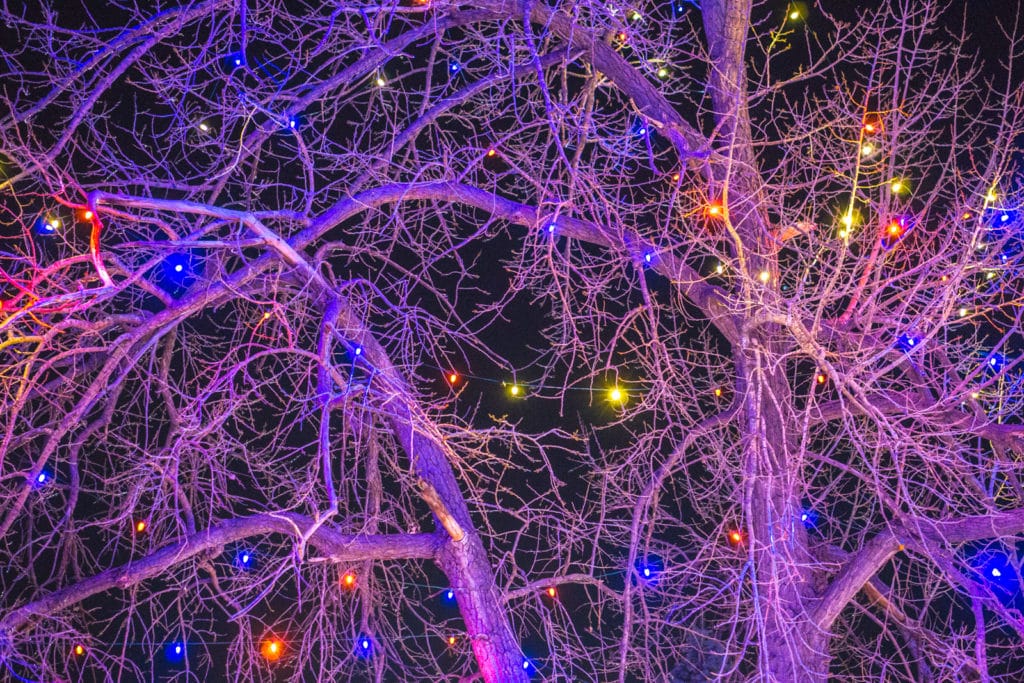 Live Animals
A surprising number of animals can be viewed on frosty December evenings at the zoo, and many creatures are more active than during the daytime. Big cats like lions, cougars, leopards and even an Amir Tiger are often up and about.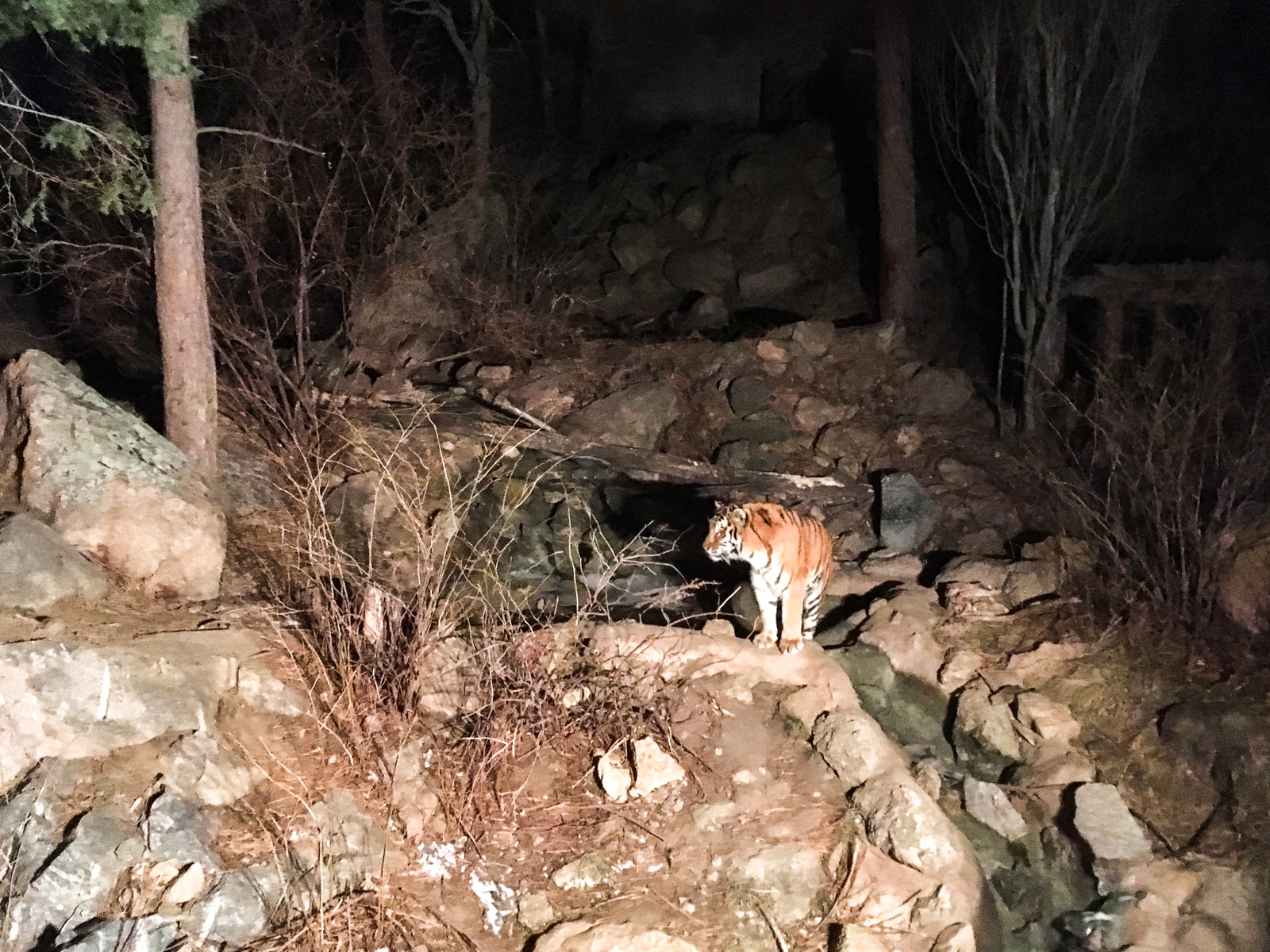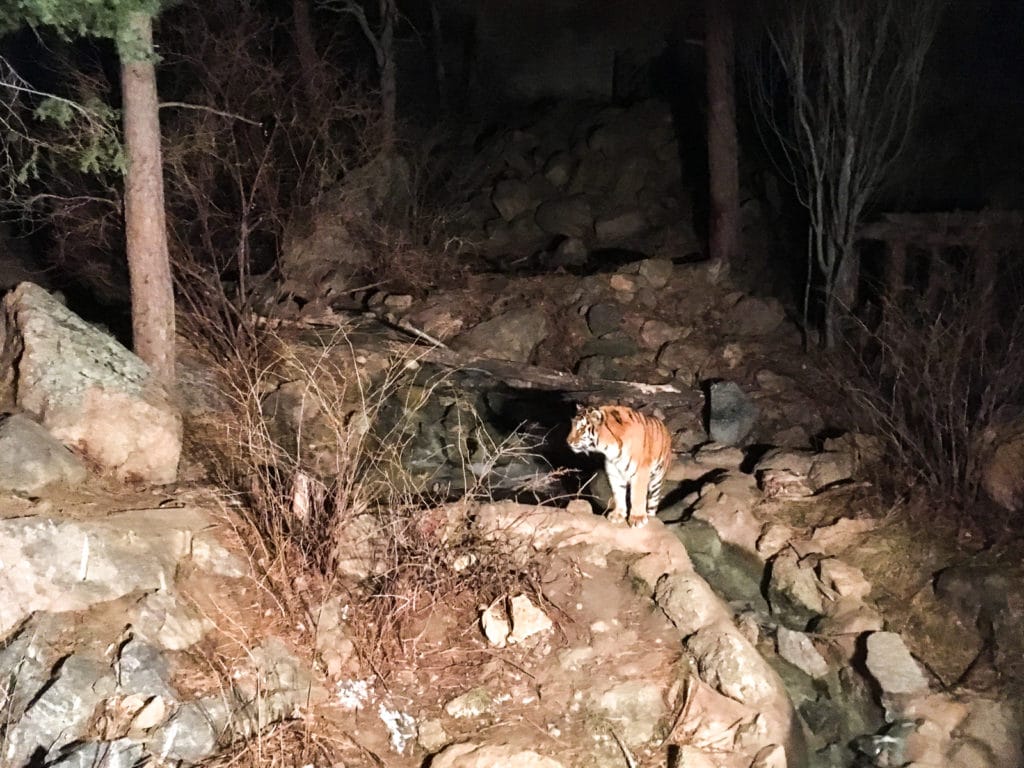 Visiting the indoor giraffe and elephant barn enclosures is a fascinating change from seeing them outdoors and comes with the added bonus of a heated environment for animals and humans alike to enjoy.
There are a surprising number of animals available for viewing in the evening — a large portion of the zoo is open. Some, but not all of the animals up for the event:
Giraffes
Elephants
Wallabies
Crocodiles
Budgies
Monkeys
Snakes
Lions
Tiger
Leopard
Moose
Goats
Santa Claus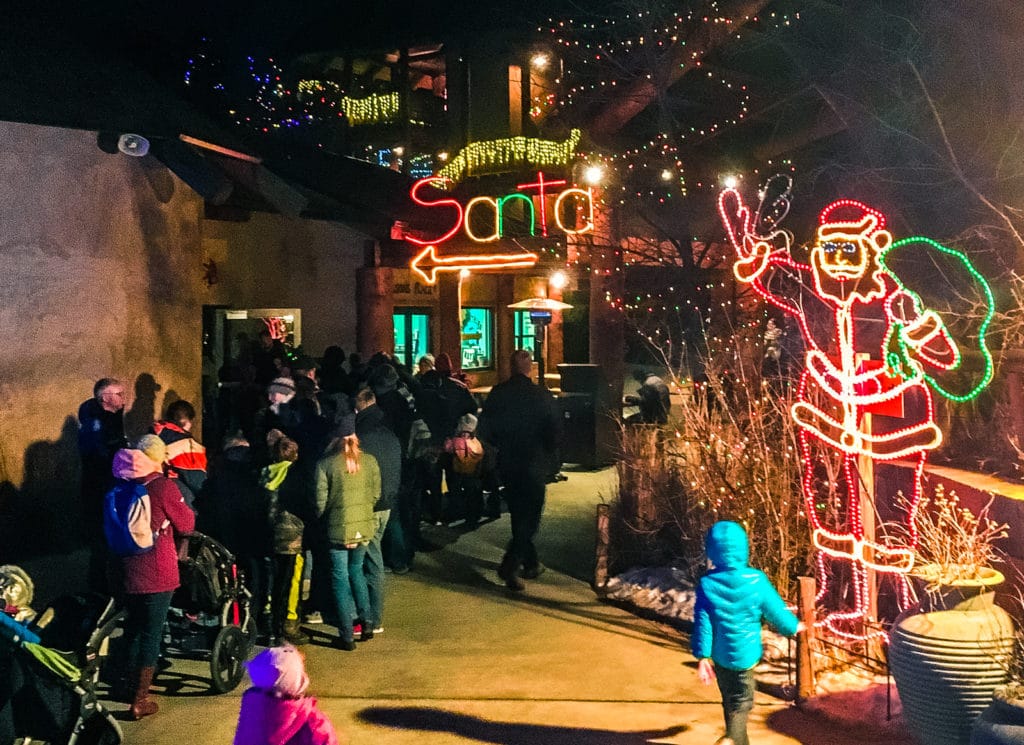 Kids love animals and lights, but Santa can hold his own. Visit the Safari Lodge for a photo and a visit. After December 23rd, Santa has to head out for his international duties, so be sure to visit before Christmas.
Treats (for Kids and Adults)
Walking up a wintery mountainside can create a fierce hunger and thirst in even the heartiest zoo-goer.  Multiple food venues, including the Grizzly Grill, are open and even the Dippin' Dots stand joins the party serving up hot drinks.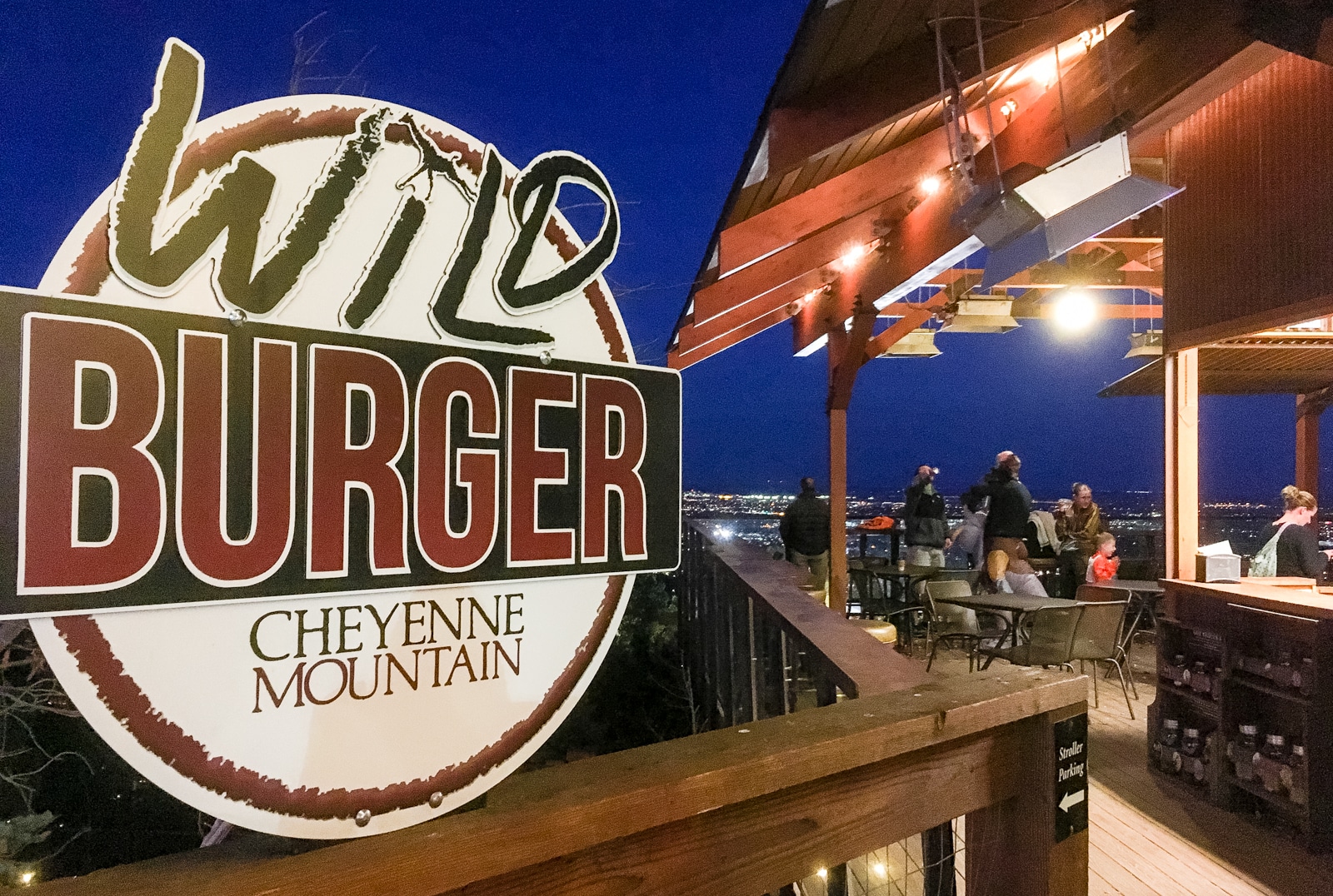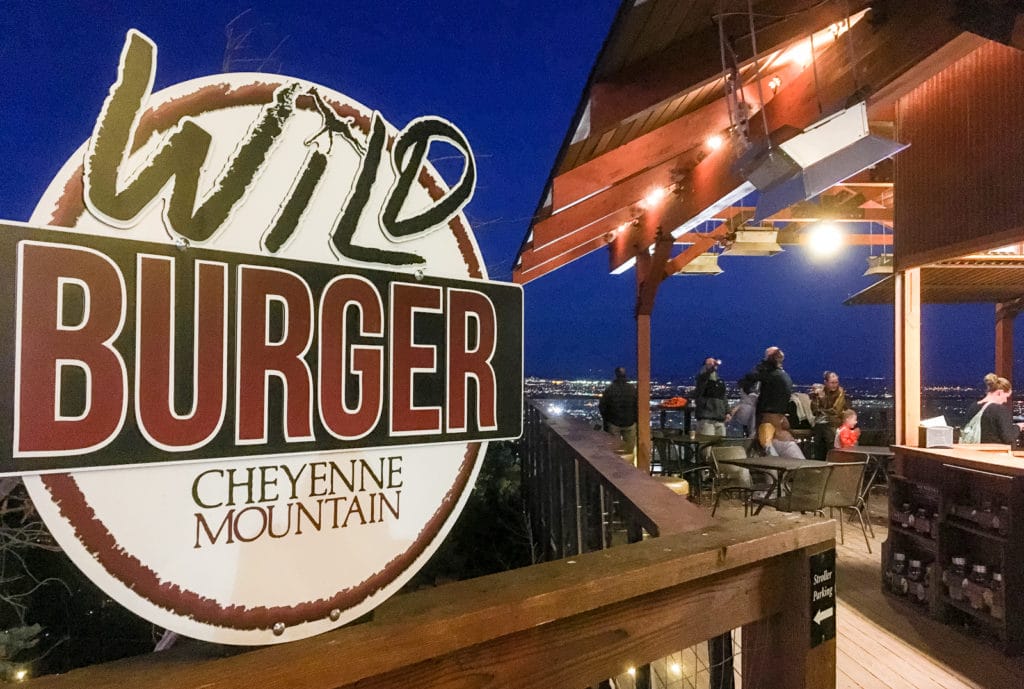 More Activities: Sky Ride, The Loft, Shows
There's more to do at Electric Safari. Feed the giraffes lettuce. Encounter smaller animals face-to-face in The Loft. Feed the budgies. Ride the skyride. Hear zoo keeper talks.
2017 Electric Safari Details
Purchase tickets on the official website or at the door.
Dates
Nightly, December 8 – 10
Nightly, December 15 – 23
Nightly, December 25 – January 1, 2018
(*Electric Safari is NOT open on Christmas Eve, December 24)
Time
5:30 to 8:30 p.m. (last admission sold at 7:30 p.m.)
EXCLUSIVE early entry for Zoo members and their guests ONLY: 4:30 – 5:30 p.m.