I finally drove up the Pikes Peak Highway after living in Colorado Springs for over 10 years, and it was amazing! I definitely waited about 10 years longer than I should have. If you're visiting Colorado Springs or if you're a native like me, don't wait like I did — plan a morning or afternoon to visit the Pikes Peak summit via the Pikes Peak Highway.
It's an easy drive (about 20 minutes) from Garden of the Gods, so you can watch the sunrise, grab breakfast, then head over to Pikes Peak Scenic Byway. Or plan to visit Pikes Peak first in the afternoon, then stop at Garden of the Gods to catch golden hour for a photo op.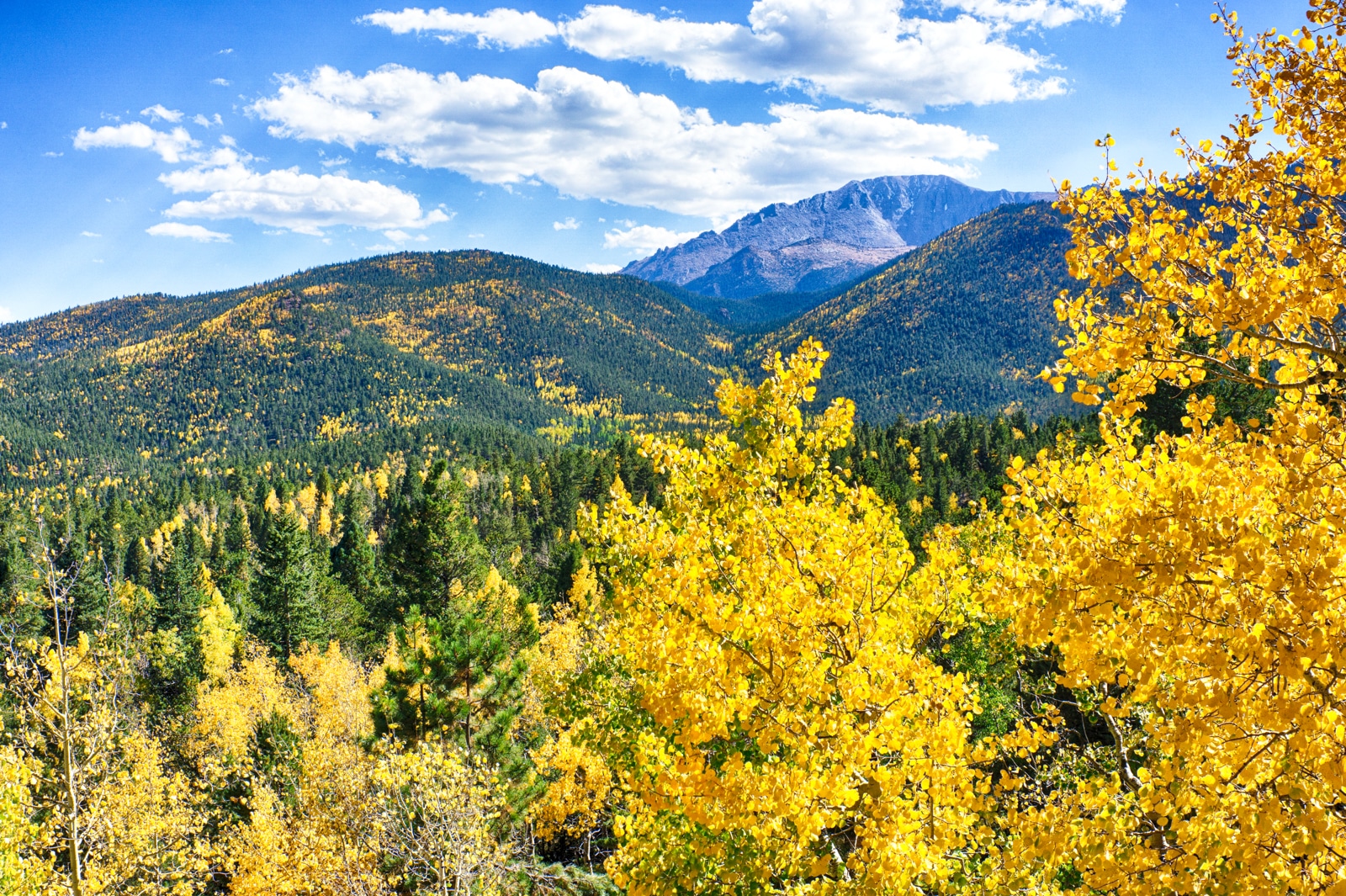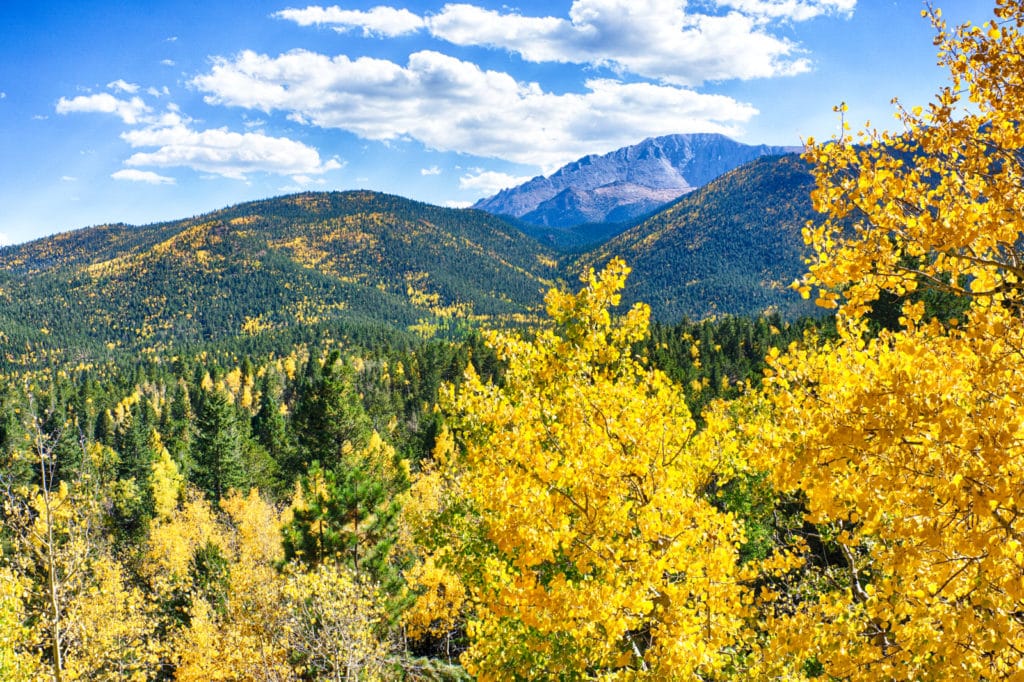 Why You Need to Drive the Pikes Peak Highway
The Pikes Peak Highway is a 19-mile paved toll road — and the quickest way to the top of Pikes Peak, the highest summit of the southern Front Range of the Rocky Mountains. You start at 7,400 feet and climb all the way up to 14,115 feet in a drive that takes just a little over an hour. Here are five reasons why the Pikes Peak Highway is a trek worth taking:
1. 14,115-Foot View
Of course, the best part is getting to see awe-inspiring views without the physical exertion of having to climb a 14er, which is particularly difficult if you're from a lower altitude. The ease of the Pikes Peak Highway was especially helpful for my friend visiting from Maryland who was struggling with even easy hikes because of the altitude. The other great part — it only takes an hour or so to drive up the tollway to the top, so you'll be there in no time. And trust me, the view from over 14,000 feet is stunning.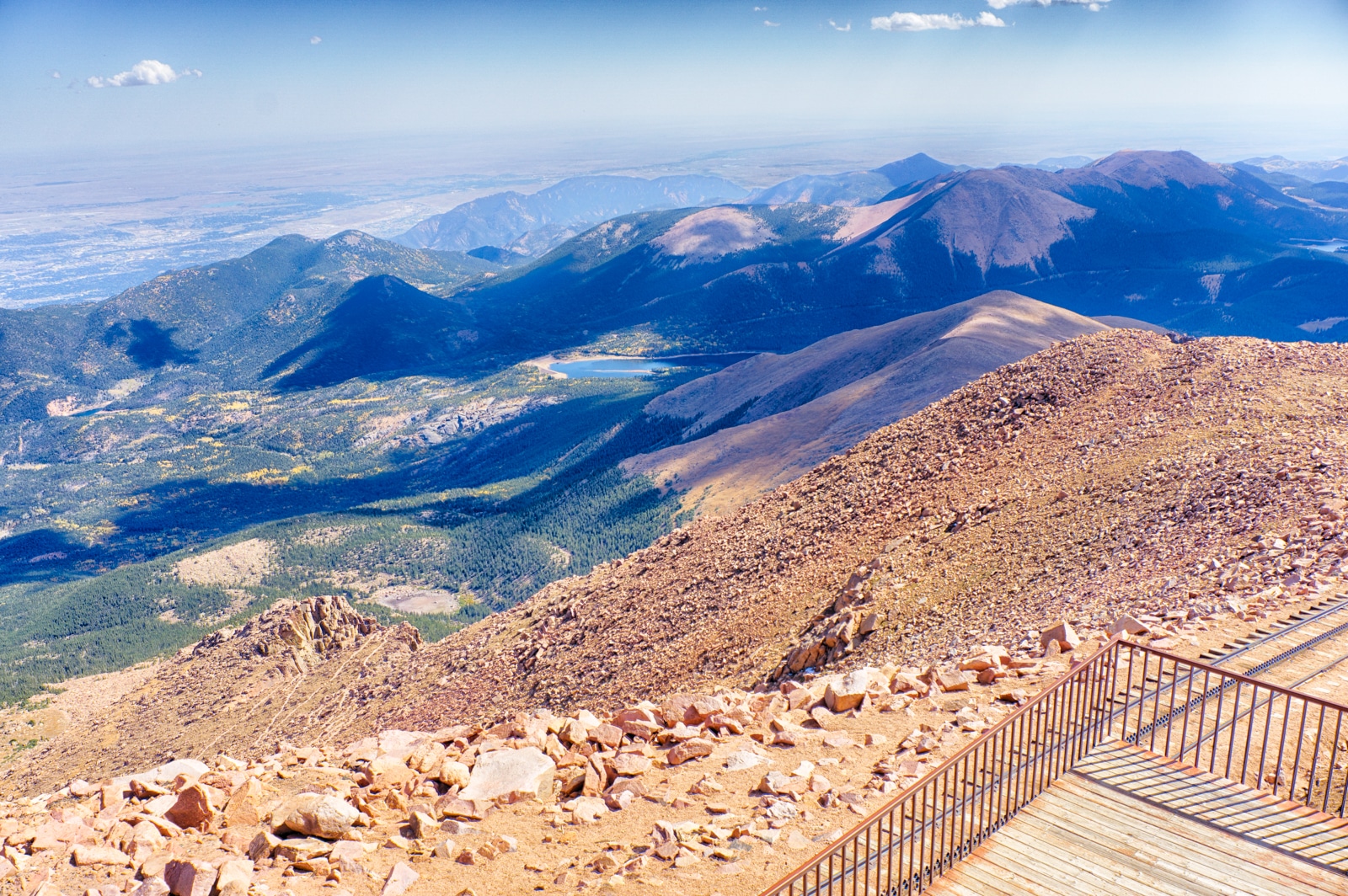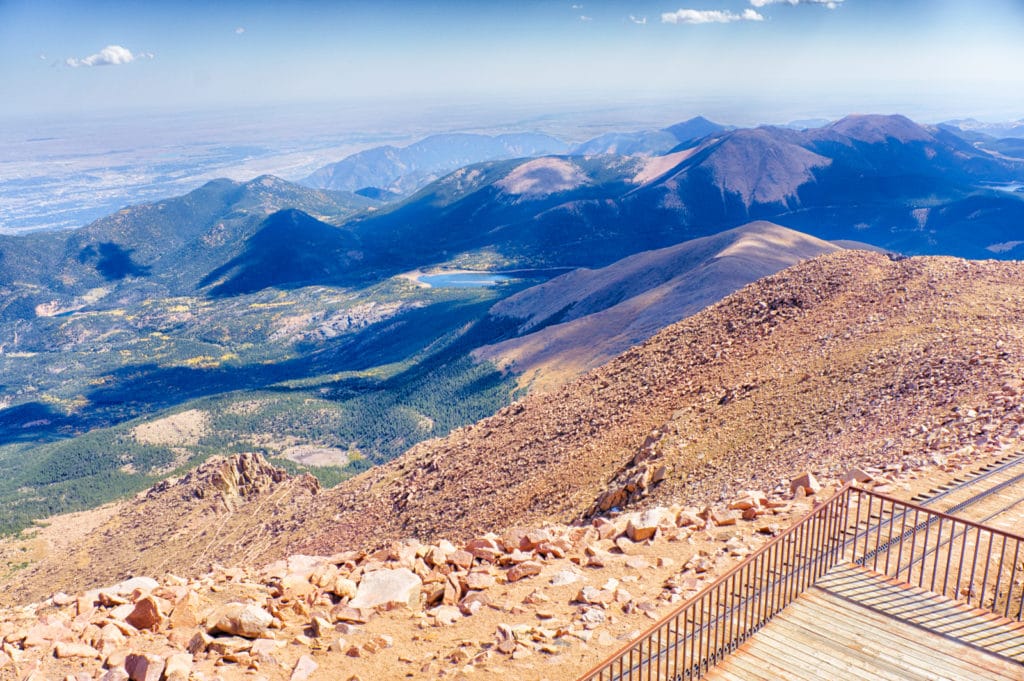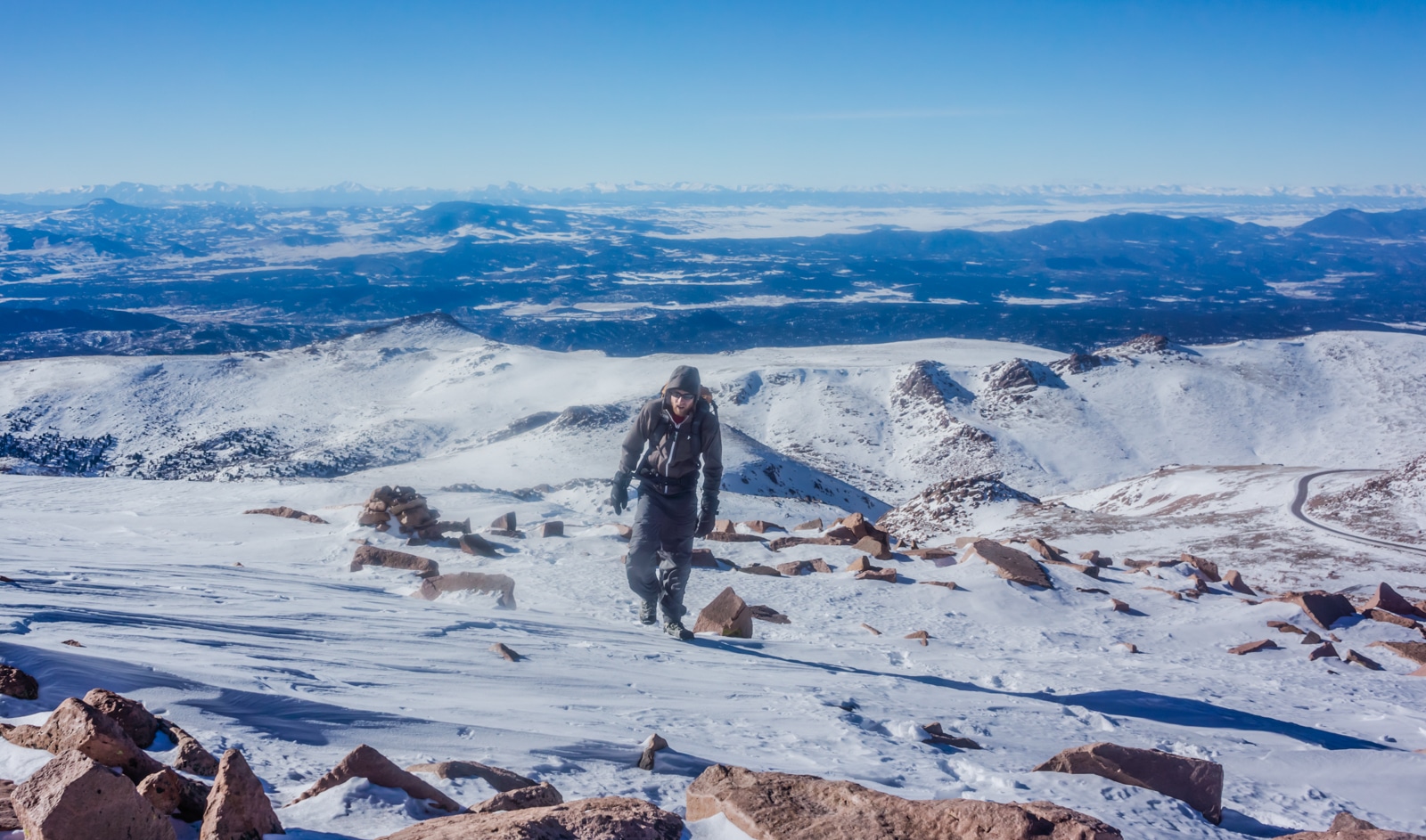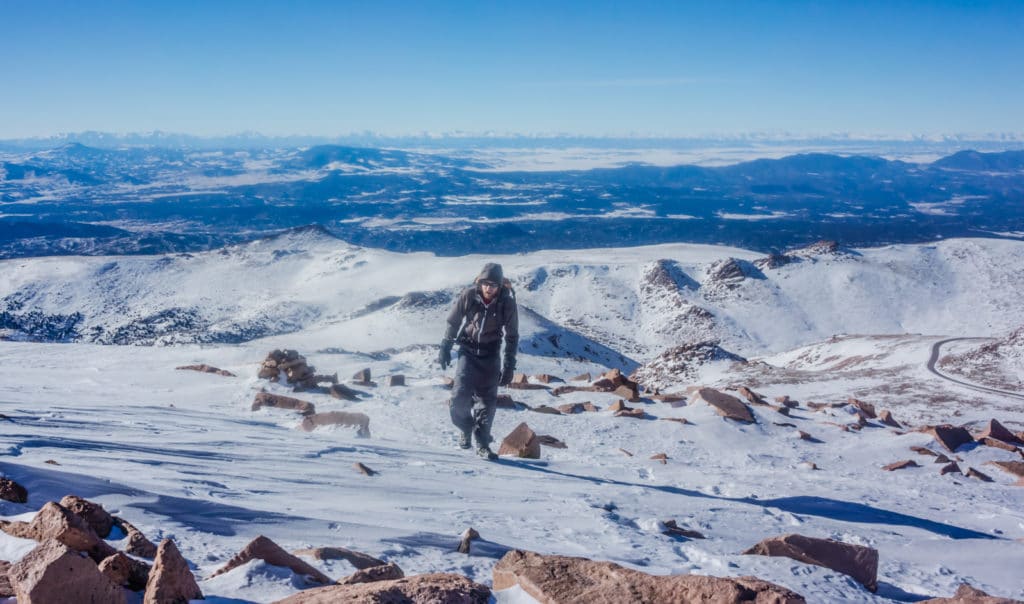 2. The Actual Highway
Sure, views from the top of Pikes Peak are beautiful, but the actual drive in Pike National Forest is also amazing. Take in all the scenery as you twist and turn up the mountain, first in the woods, then climbing more and more as you get past tree line. Best part? You get to do this all from the comfort of your own vehicle. You'll pass signs regularly that tell you your elevation gain, and there are a number of places to pull off so you can take pictures on the way — not just at the top.
3. Wildlife, Trails, and Biking
While you're driving along the highway, there's plenty to see and do as you go. Be on a lookout for wildlife. You'll be sure to spot some wildlife along the way, and there's bound to be deer. (So also obey the speed limit and drive slow!) If you have time, there are plenty of trails along the way, as well as places to stop for a picnic lunch. But don't hike on the highway! If biking is your thing, you can also bike along the highway, though be prepared to feel out of breath if you're biking uphill.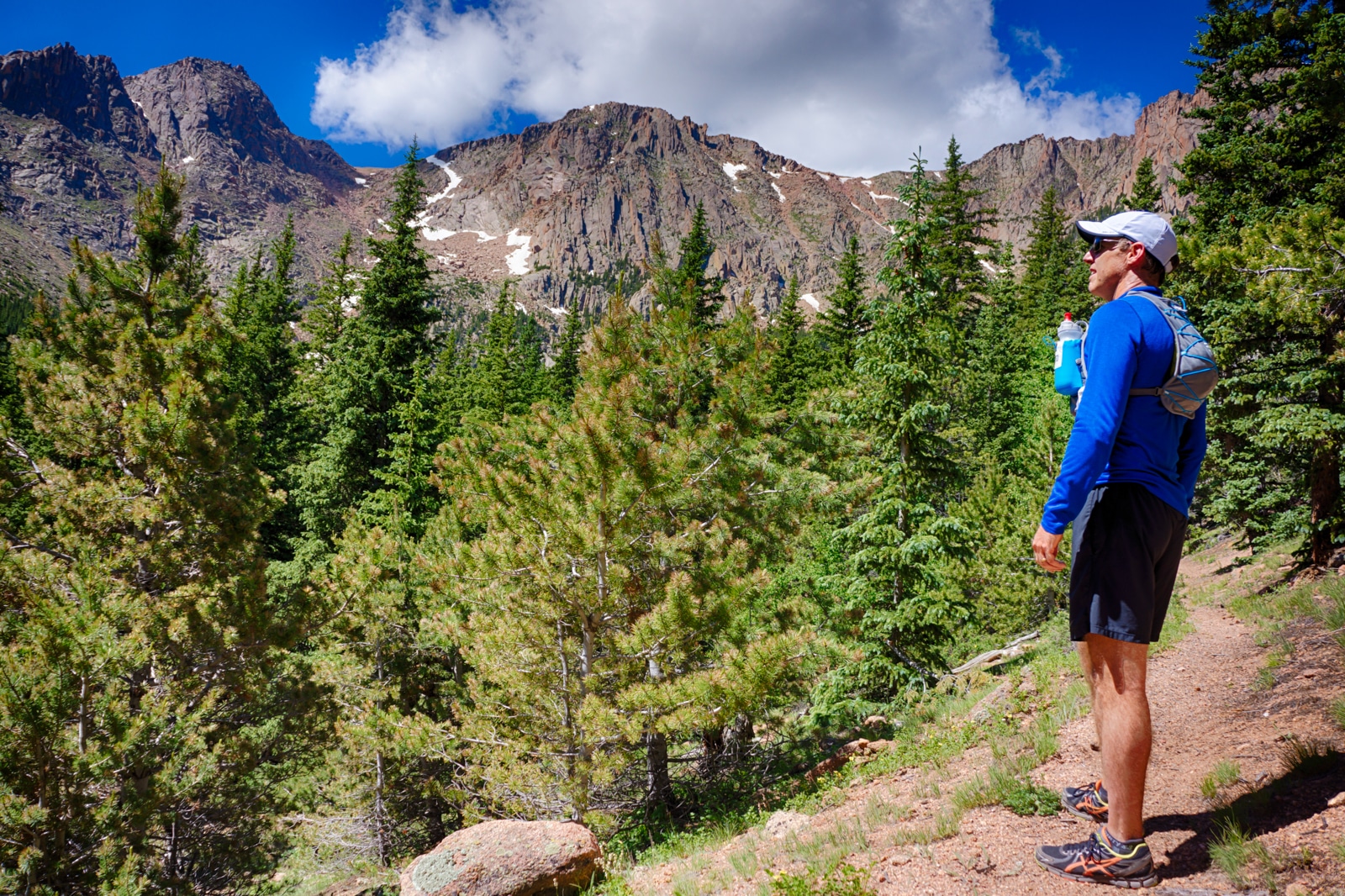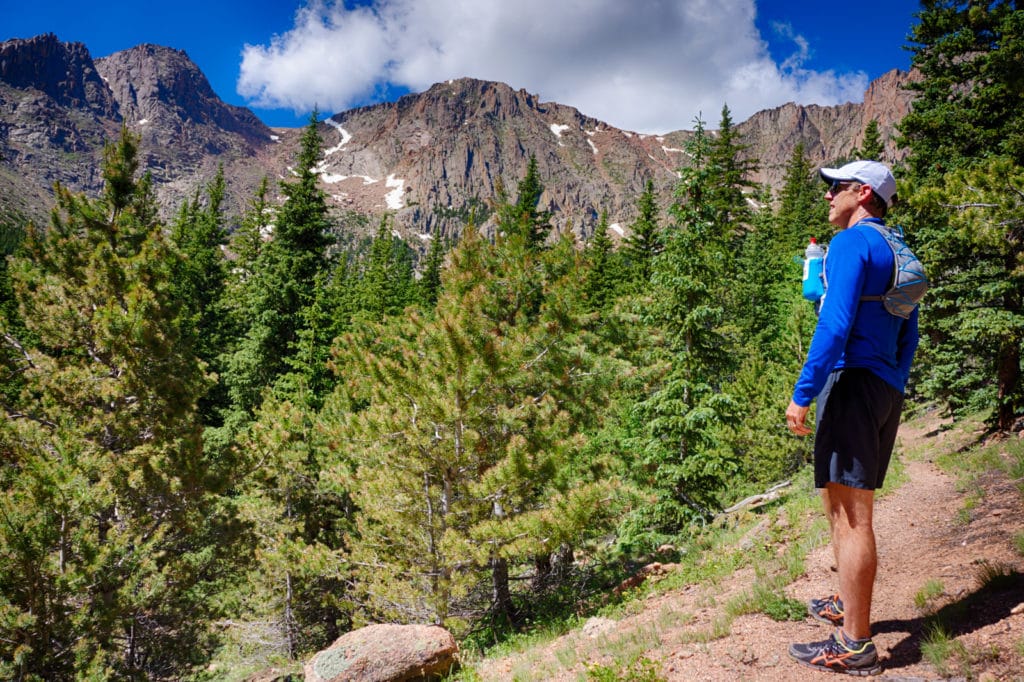 4. Reservoirs, Fishing, and Boating
You can also stop at three lakes: Crystal Reservoir and North and South Catamount Reservoirs. I like to stop at Crystal Reservoir on the way back down the highway and just sit on a rock, overlooking the peaceful lake situated in the mountain range. If fishing is your thing, bring your gear! Though be sure to look into specific guidelines and have a valid Colorado fishing license with you. Also at the Crystal Reservoir, you can rent non-motorized boats during the summer months.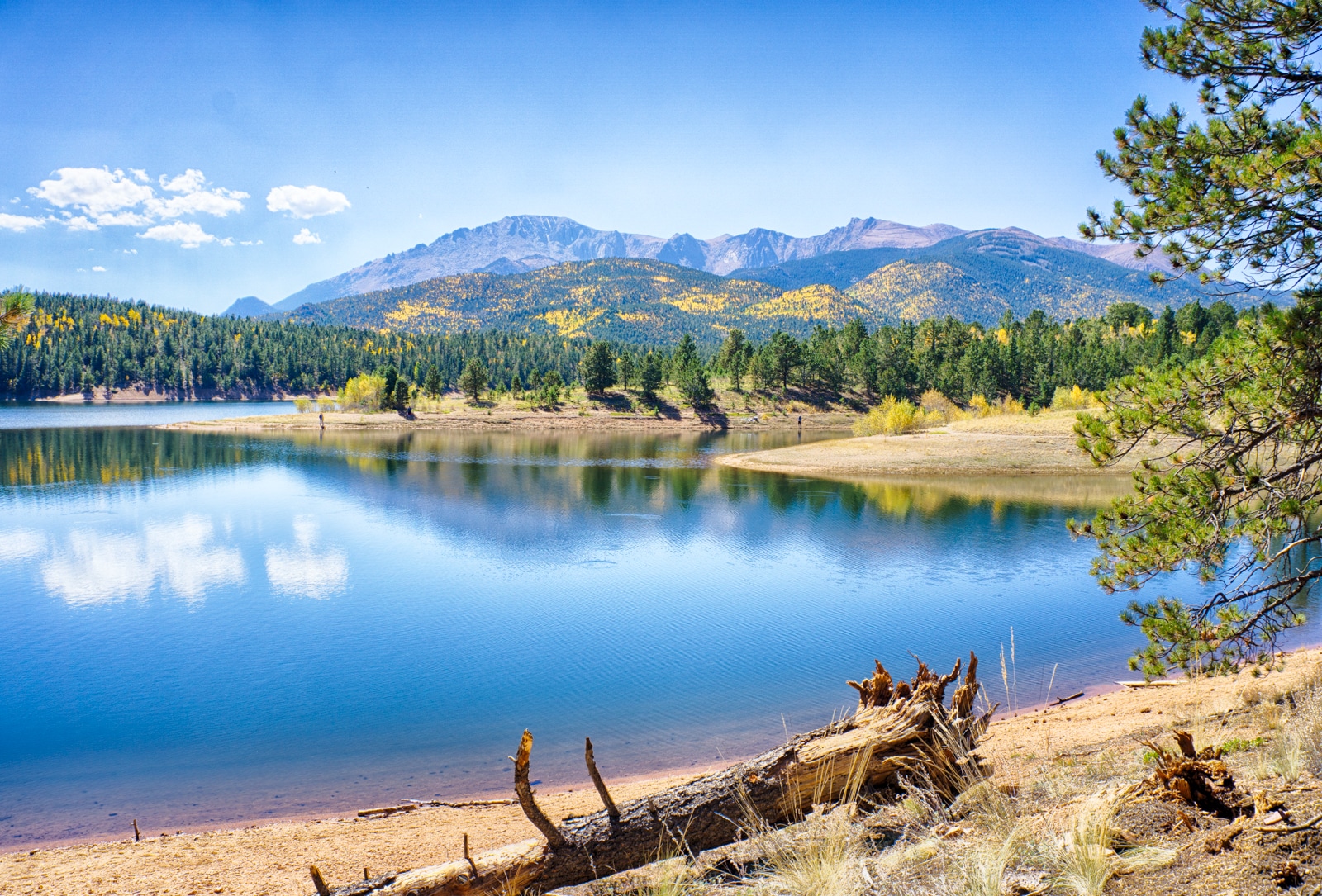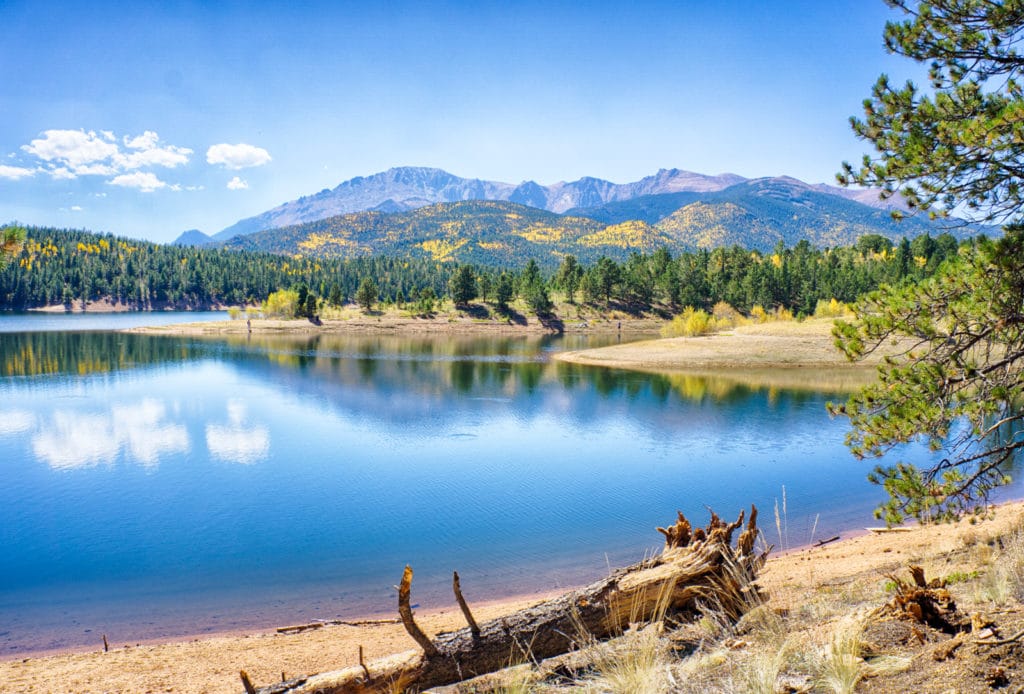 5. Doughnuts!
Once you get to the top of the peak, visit the Pikes Peak Summit House for apparel and souvenirs, and be sure to grab a world-famous doughnut, freshly made at over 14,000 feet. They're delicious! Pair it with a coffee or hot chocolate to keep you warm (no matter what time of year, it's cold at that altitude), and pay a few extra bucks to get a special Pikes Peak Summit House/Doughnut mug to commemorate your trip. Hungrier for more than doughnuts? There's a smattering of food available and table and chairs if you want to rest indoors for a while.
You can also grab food at a couple places along the way. The Crystal Reservoir Visitor Center (after mile marker 6) has some snacks you can purchase. The Glen Cove Inn (at mile marker 13, about halfway up the highway) has a nice sit down area to eat and restrooms.
What You Need to Know About the Pikes Peak Highway
Did I convince you that it's awesome and you need to plan a morning or afternoon to do it? Yes? Perfect! As you plan your trip, here are a few things to know first to ensure your trip is successful.
Location, Hours, Cost
Location: the address for the gateway (where you'll pay the toll fee) is 5089 Pikes Peak Highway, Cascade, CO 80809. From Colorado Springs, you'll head west on Highway 24, then left onto Fountain Ave. Look for signs for the Pikes Peak Highway from there.
Hours: Gates open at 9 a.m. and close at 5 p.m. But the last entry is at 3 p.m., so ensure you arrive before then.
Cost: Adults cost $10 each, children (6-15 years old) cost $5 each, or you can pay $35 for a carload of up to 5 people.
Shuttle Service
Depending on the time of the year, you'll sometimes be able to drive all the way up, and other times you'll have to take a shuttle for the last few miles at the top. If you do need to take a shuttle, you'll pull into a parking lot (near Devil's Playground) where you'll find a free shuttle service that runs every five minutes to get you to the top.
How Much Time Do I Need?
Round-trip, it takes about two to three hours to make the drive. Allow yourself at least thirty minutes to an hour at the top, more if you tend to take a lot of time in gift shops or if you're needing to get a lot of souvenirs for people back home. Give yourself even more time if you plan to make a lot of stops along the highway (for pictures, hiking, or lunch) or if you plan on stopping at one of the reservoirs (which you should).
Safety First!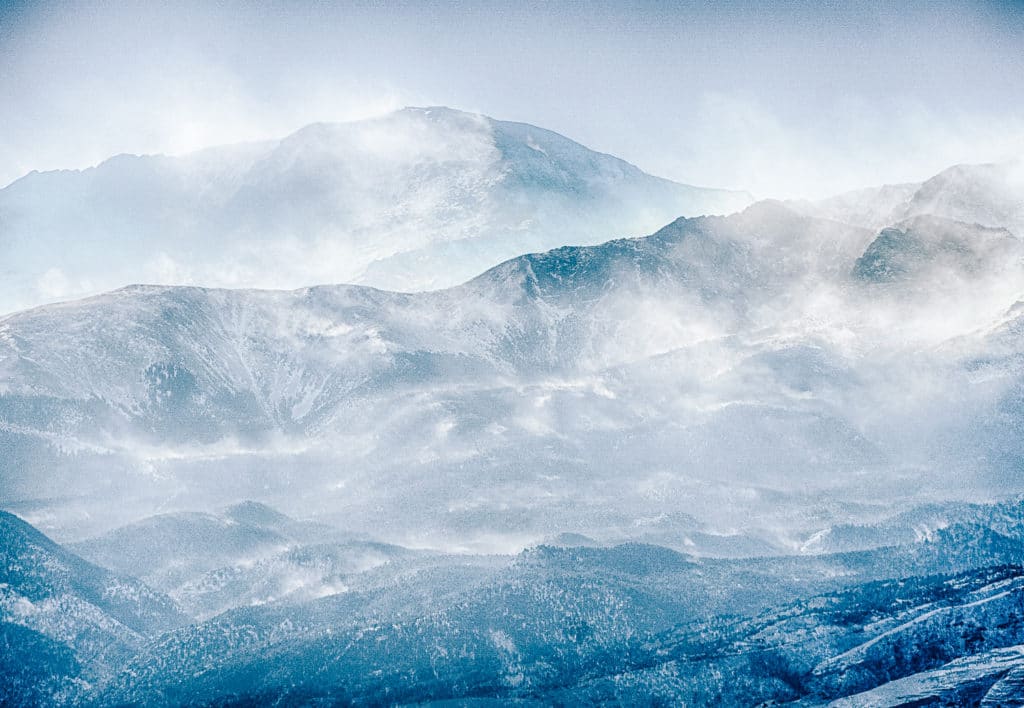 To ensure your trip is safe, keep these tips in mind.
Fuel: Fill up on gas! There isn't a gas station on the way or at the summit, so make sure you have at least half a tank of gas before you drive to the gate.
Water: You're gaining elevation fast, and it's easy to get lightheaded from dehydration. Bring water and stay hydrated! Especially if you feel a headache starting.
Food: What's a road trip without snacks? Not only does it make the trip more enjoyable, it'll be good to have some food on hand, especially if you don't handle the altitude well.
Warm clothing: You're gaining 6,000 feet, so even if it's warm in Colorado Springs, it'll be cold and windy at the top of the peak. Wear layers and bring a coat along.
Weather: Check the weather before you go. You can call 719-385-7325 for weather and road conditions for the Pikes Peak Highway. If it's stormy or supposed to get stormy within the next few hours, it's probably not a good time to make the trek. You don't want to be stuck at the top of a 14,000-foot mountain when it's lightning. And even if it's sunny, Colorado weather can change in seconds, so be mindful of the clouds and weather patterns.
Brakes: One the drive down, be gentle on your brakes! There'll be signs to remind you, but plan on putting your car in the lowest gear and tap your brakes as you go (don't apply pressure to your brakes the whole way). You don't want them to overheat or fail! As you make the drive down, there's a station at Glen Cove where you'll often have to stop and a ranger will check your brakes, ensuring they're not overheated. If they are, you'll just have to pull off for a while your brakes cool. If not, they'll wave you on to keep driving.
Pack you bag and go drive the Pikes Peak Highway! And if this article was helpful, share it and brag to your friends about your venture up to the Pikes Peak summit.