Considering that the Garden of the God's neighbor, Pikes Peak, stands over 14,000 feet tall (4301 meters), visitors and locals alike often wonder what the Garden of the Gods elevation is.  The answer is: it depends on which part of the park you are measuring.
The elevation in front of the Garden of the Gods Visitors Center, by the iconic entrance sign, is 6,319 feet (according to Google Maps), but this is not the highest point in the park — not even close. Can you guess where the highest point is? Read on to learn the answer. Disclaimer: these numbers may not be exact.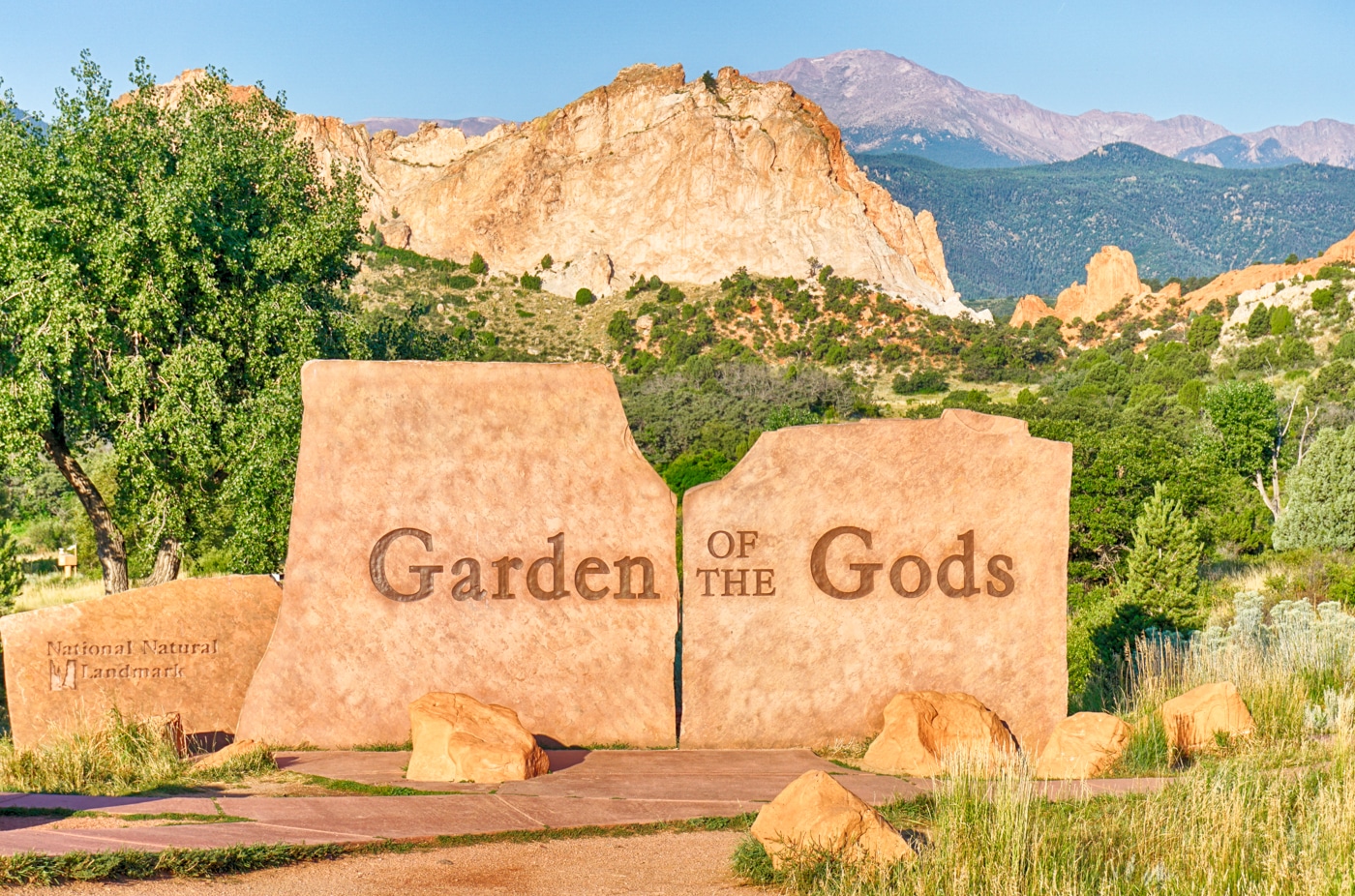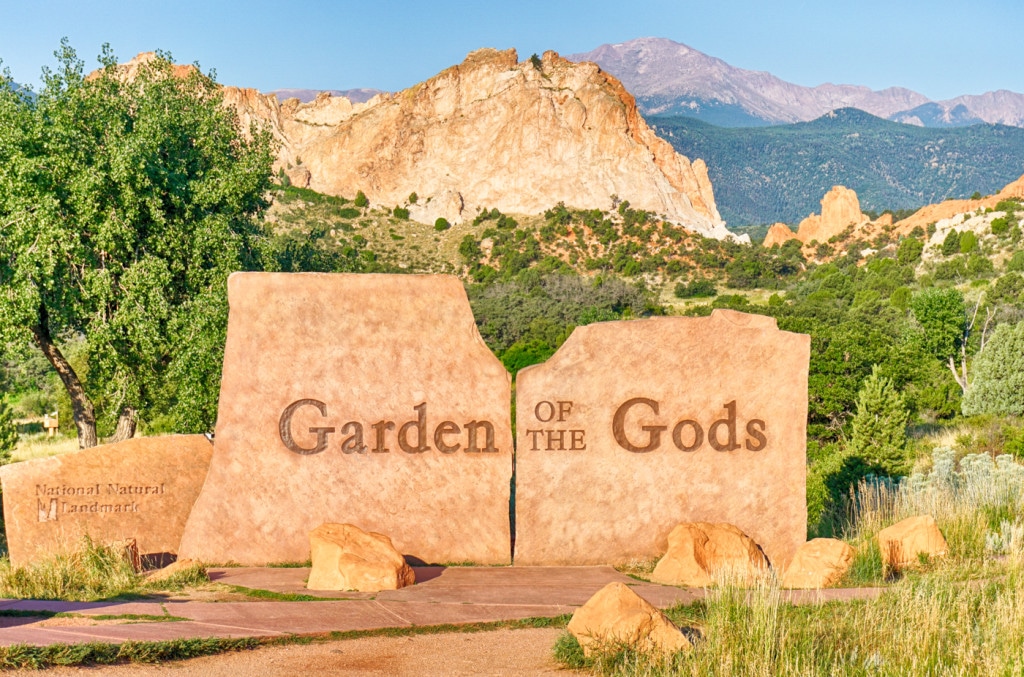 Using Google Map's walking directions I pulled an elevation point for some classic spots in the park. These elevations are taken from the vantage point of being on foot at the location (ie: next to Kissing Camels, not on top).
Garden of the Gods Elevation by Landmark:
Kissing Camels Elevation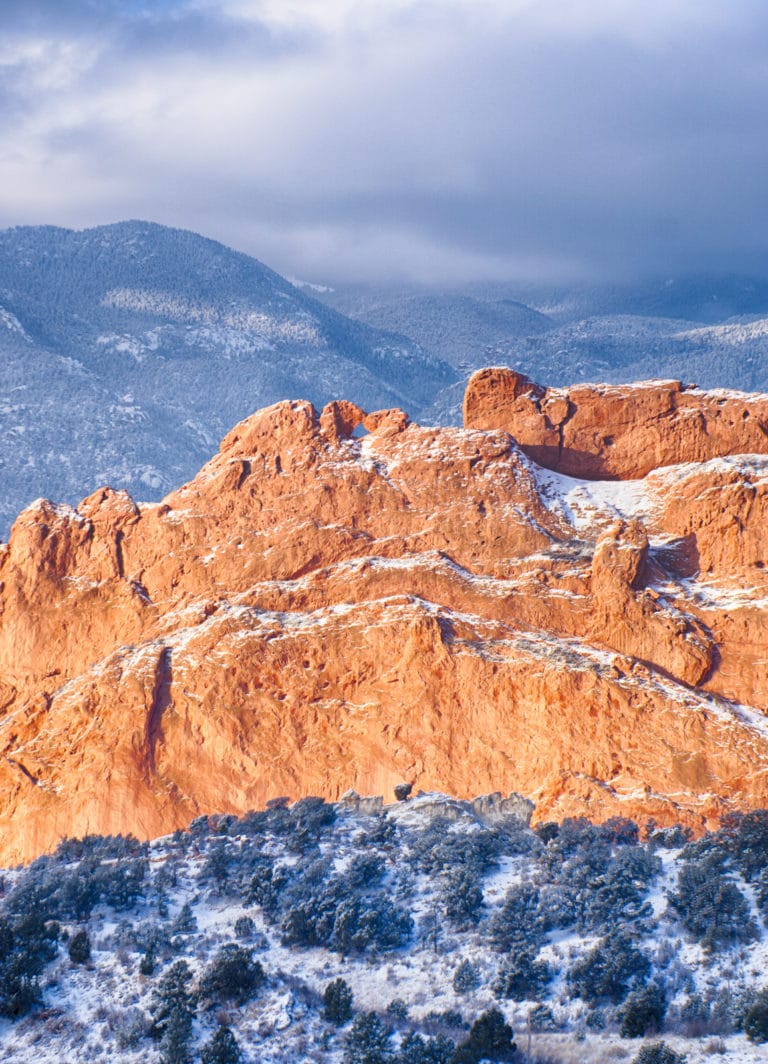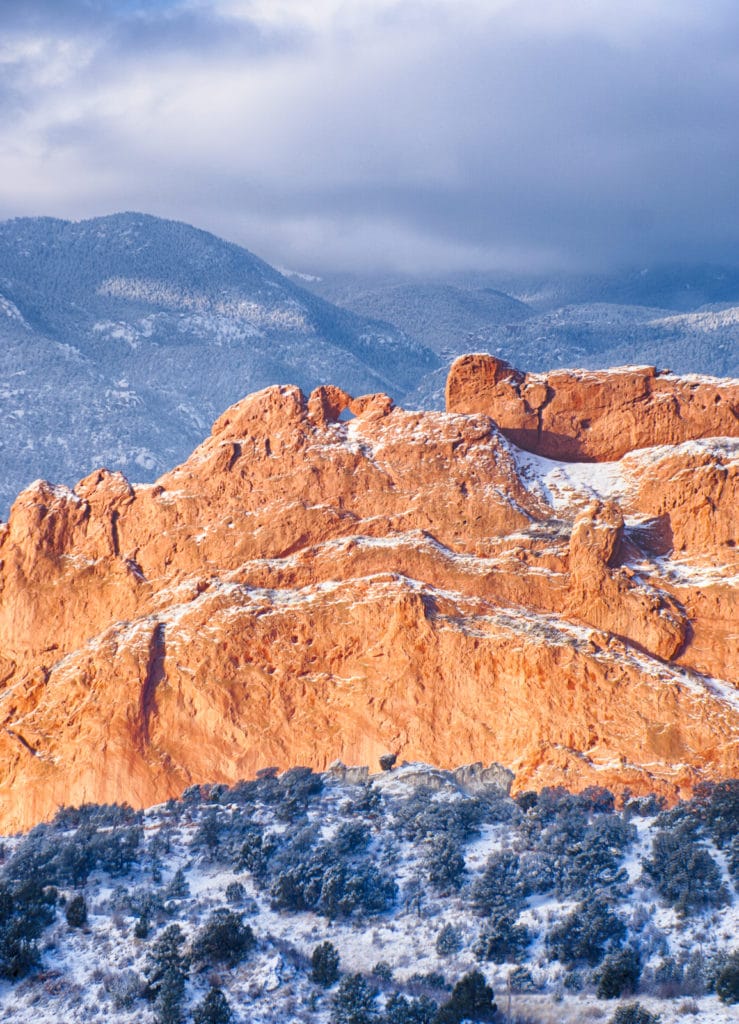 The walkway below the Kissing Camels comes in at around 6,450 feet.
Siamese Twins Elevation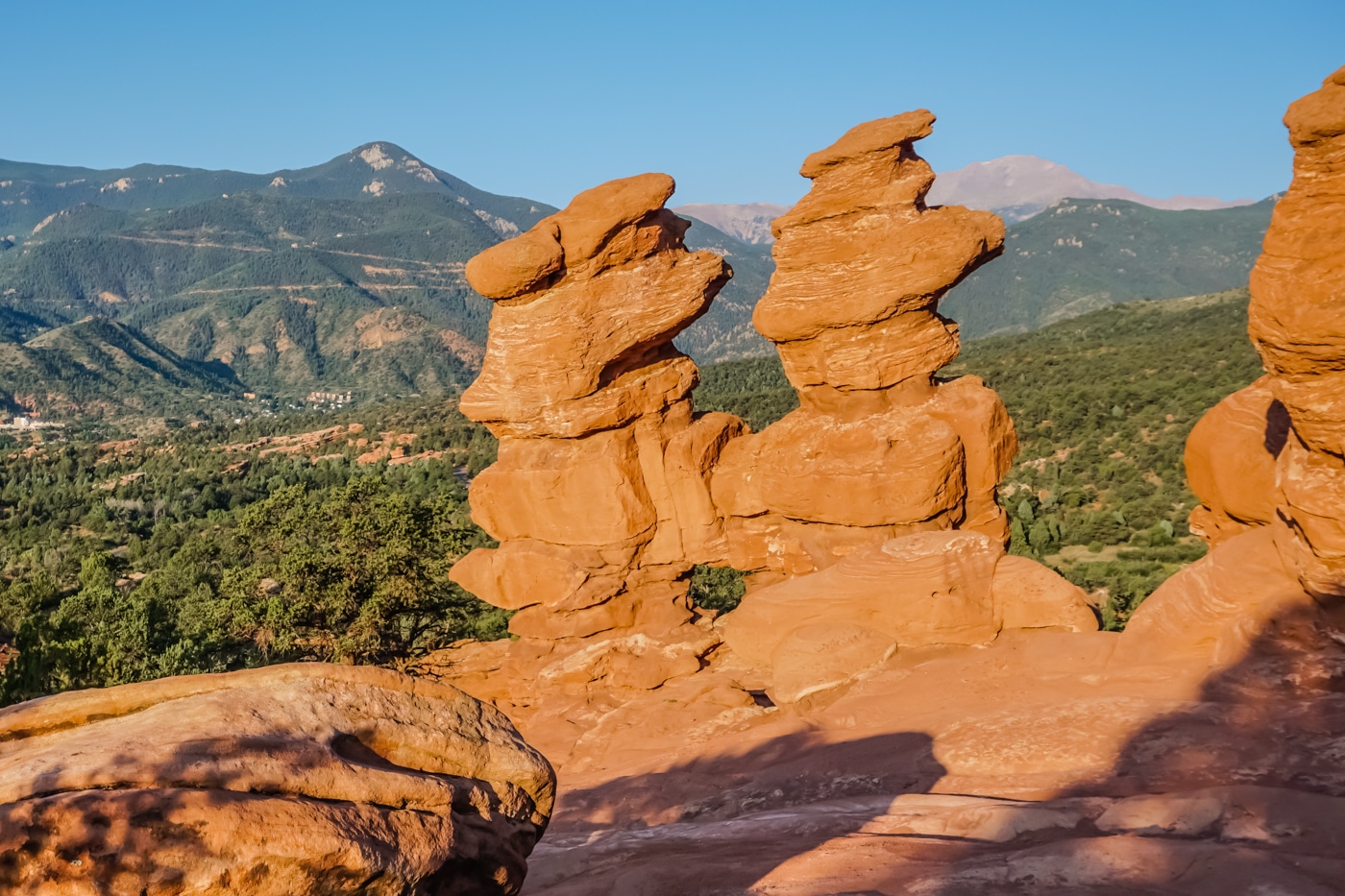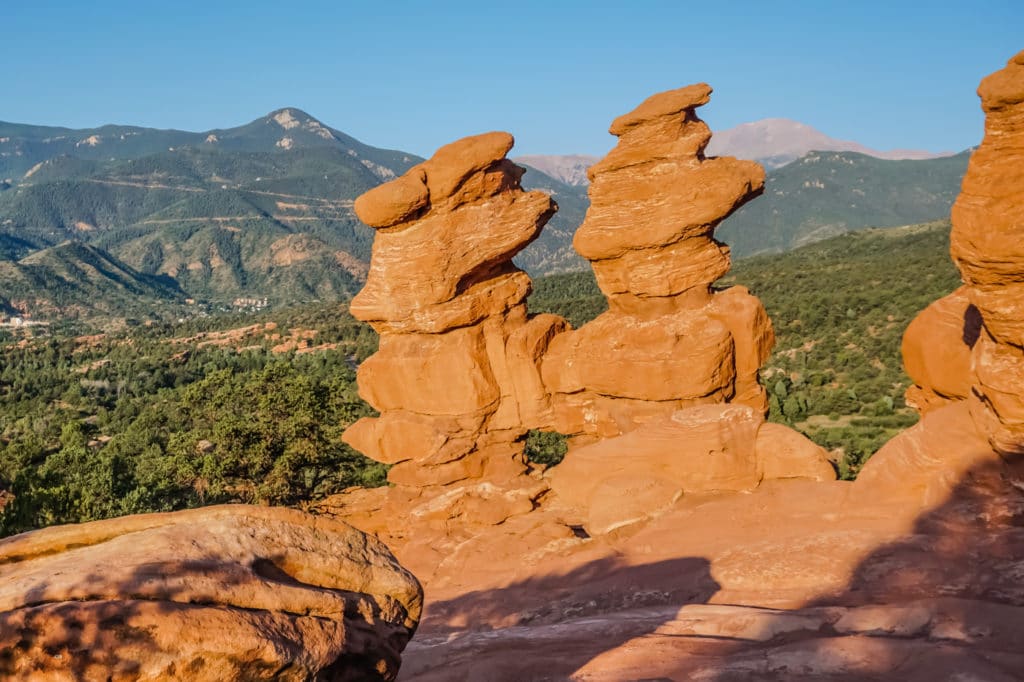 The Siamese Twins sit at about 6,329 feet.
Balanced Rock Elevation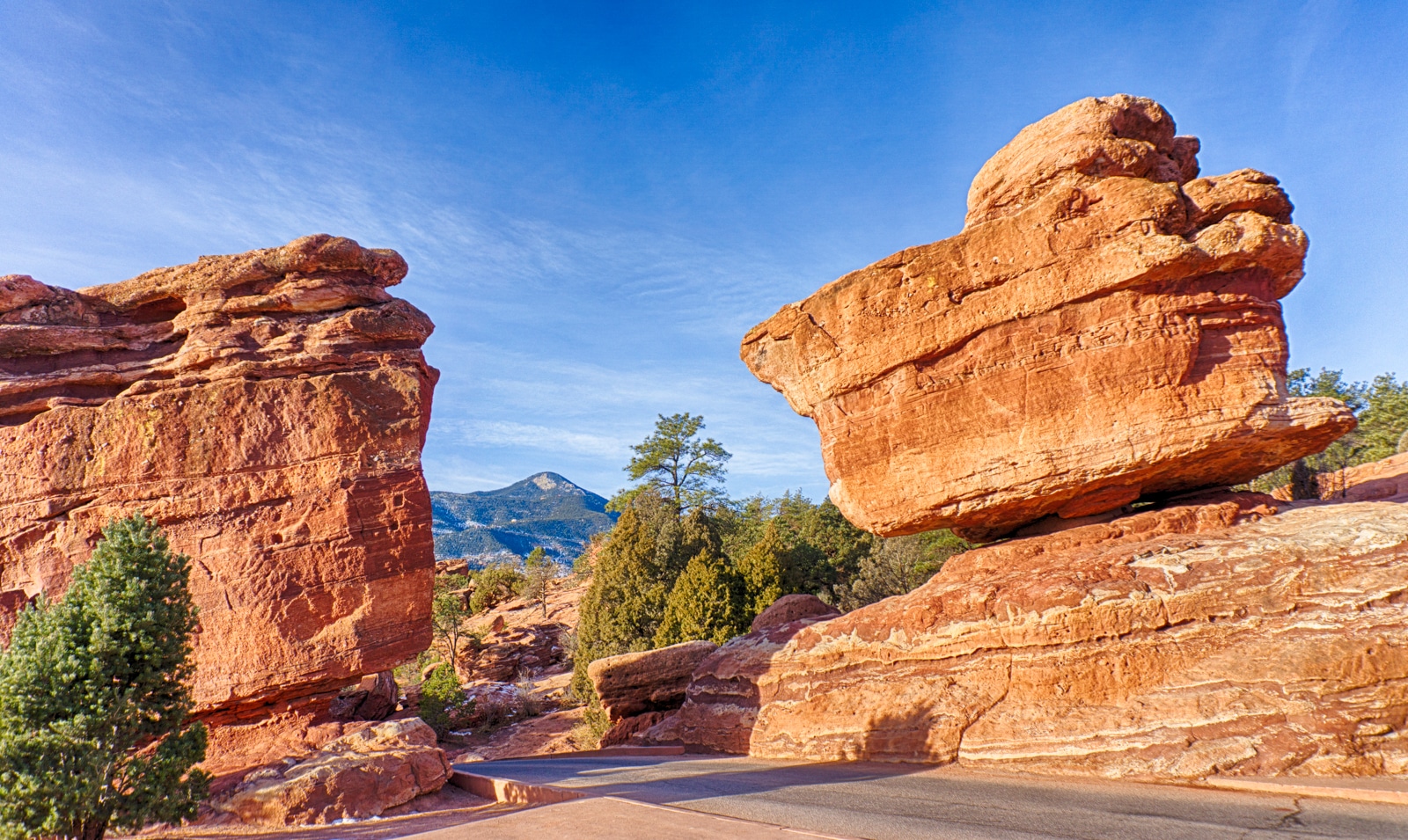 Situated on the southern end of the park, Balanced Rock is at 6,286 feet. This is a difference of a couple hundred feet from this overlook on the north end of the park at 6,512 feet.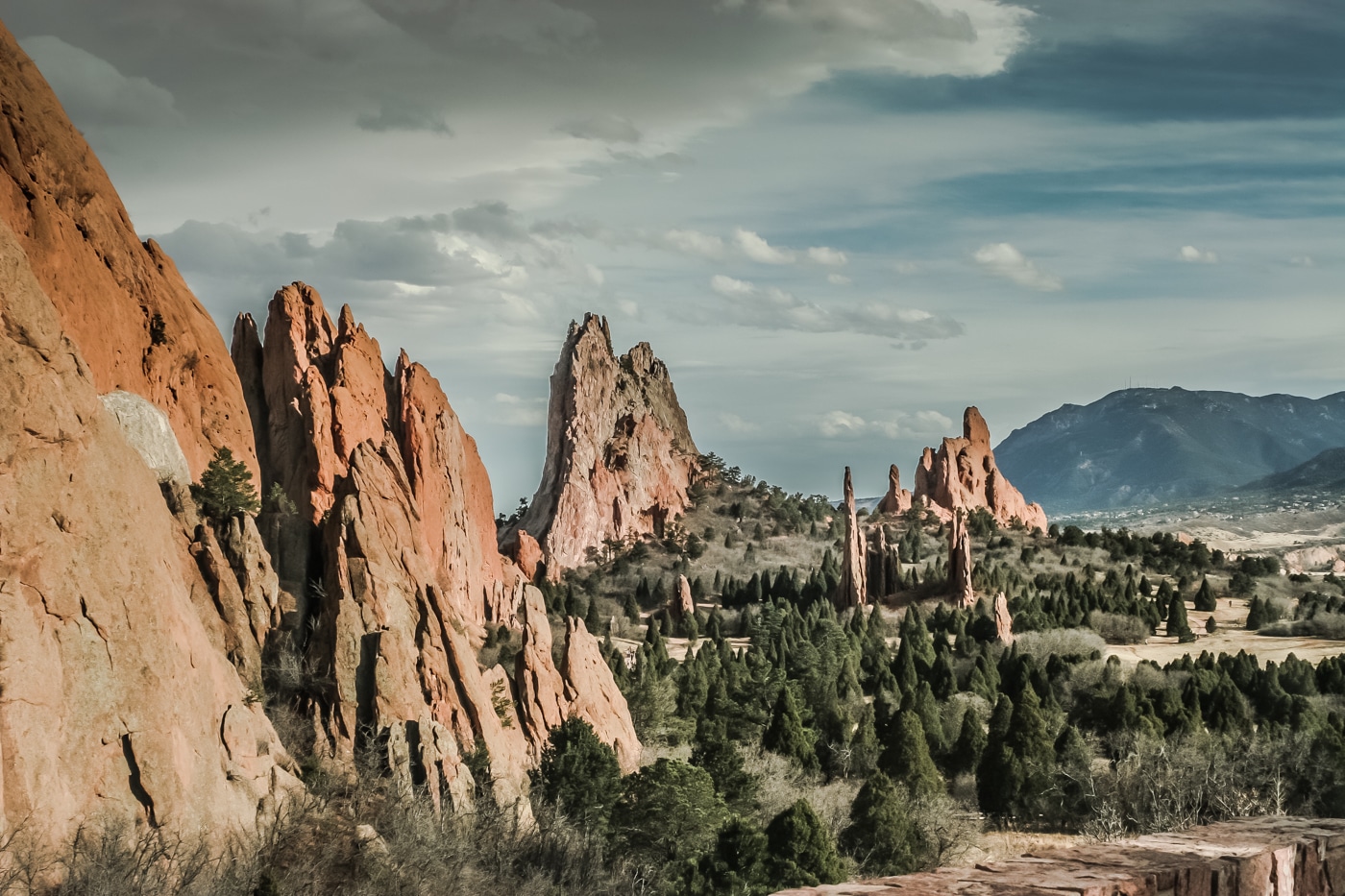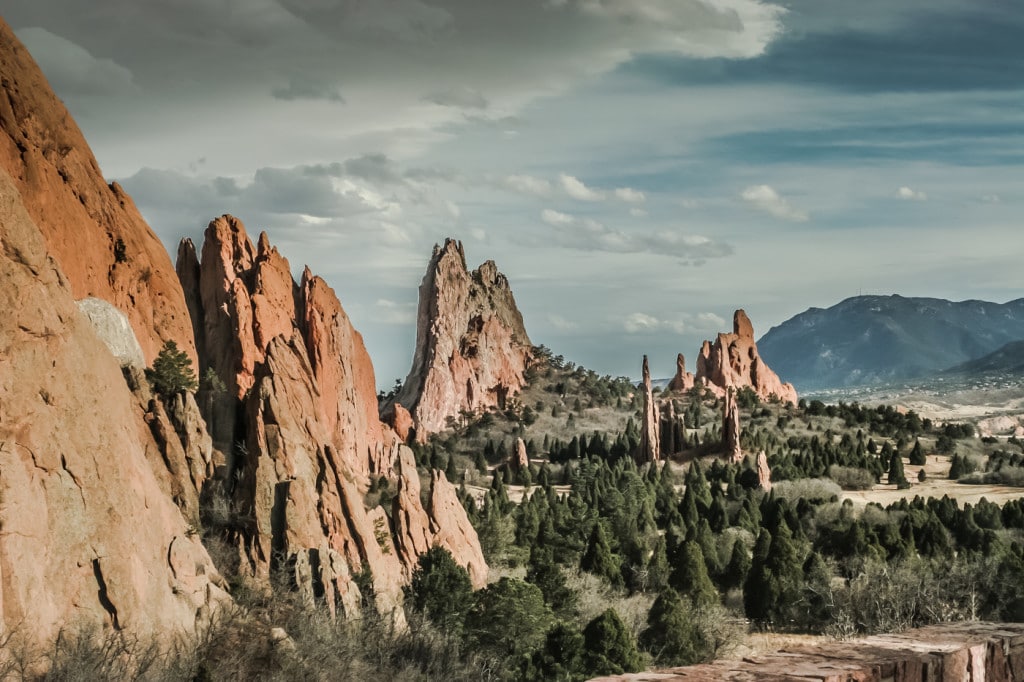 Trading Post Elevation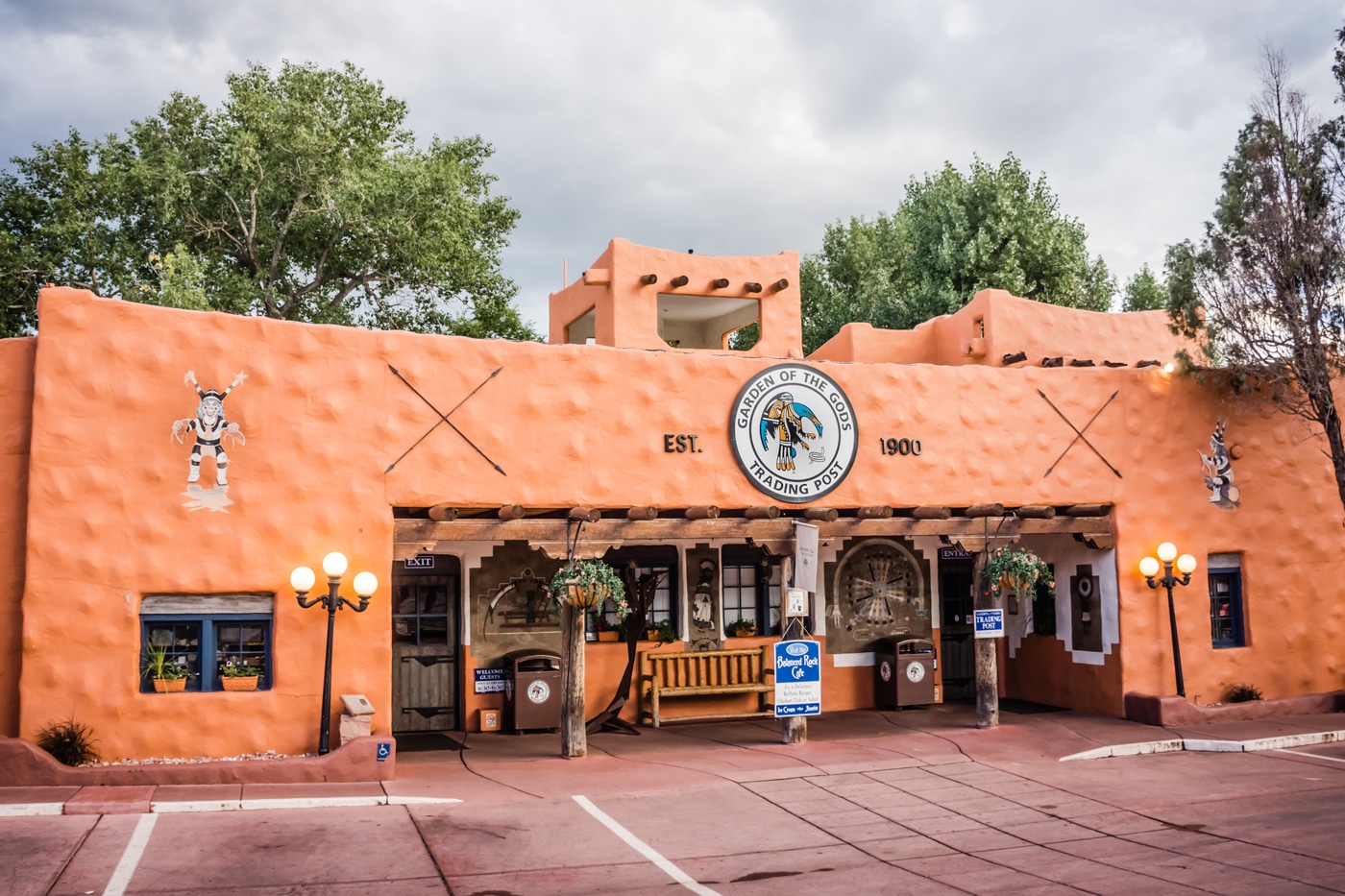 The Garden of the Gods Trading Post is 6,237 feet.
Rampart Range Road Elevation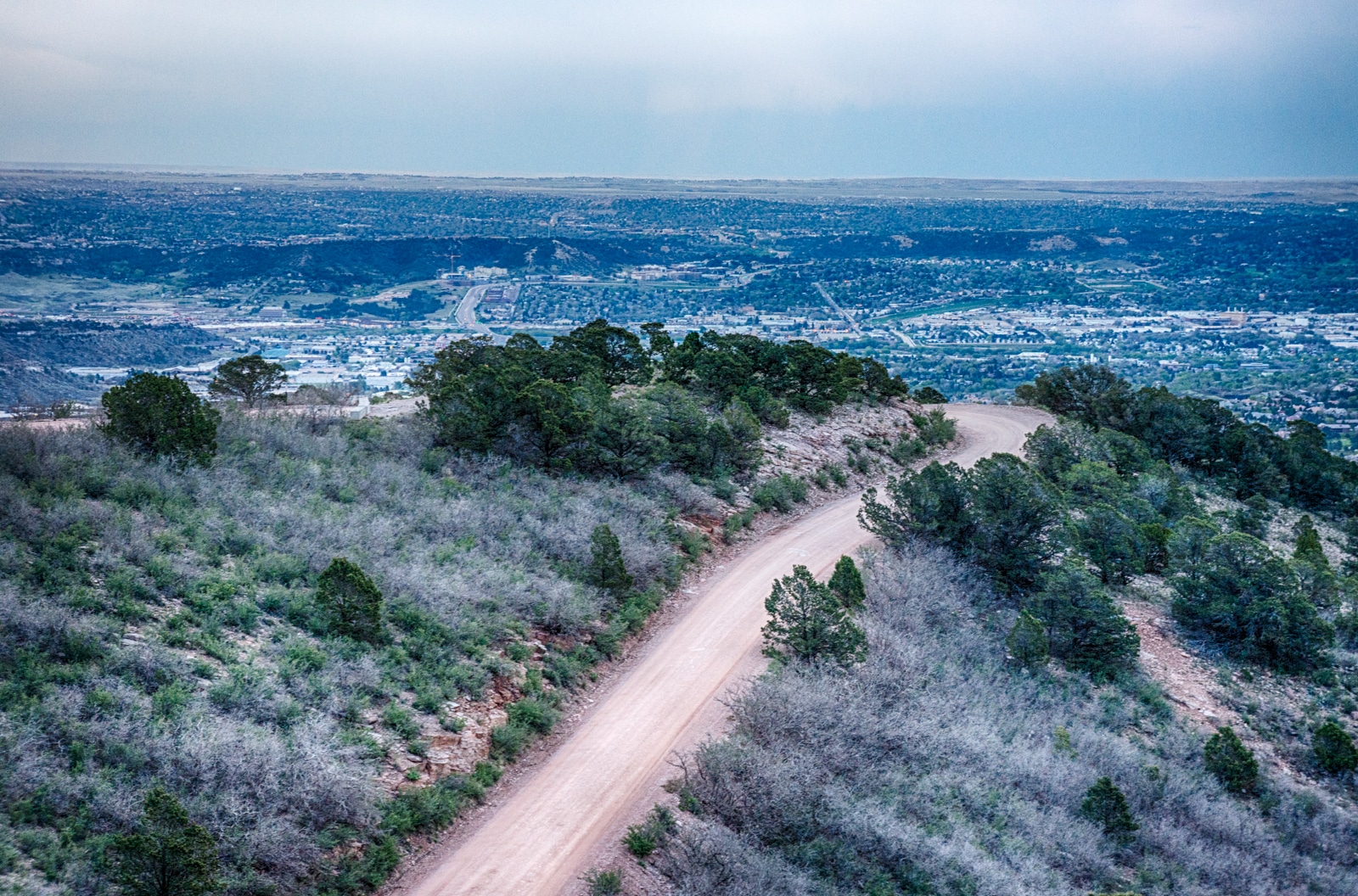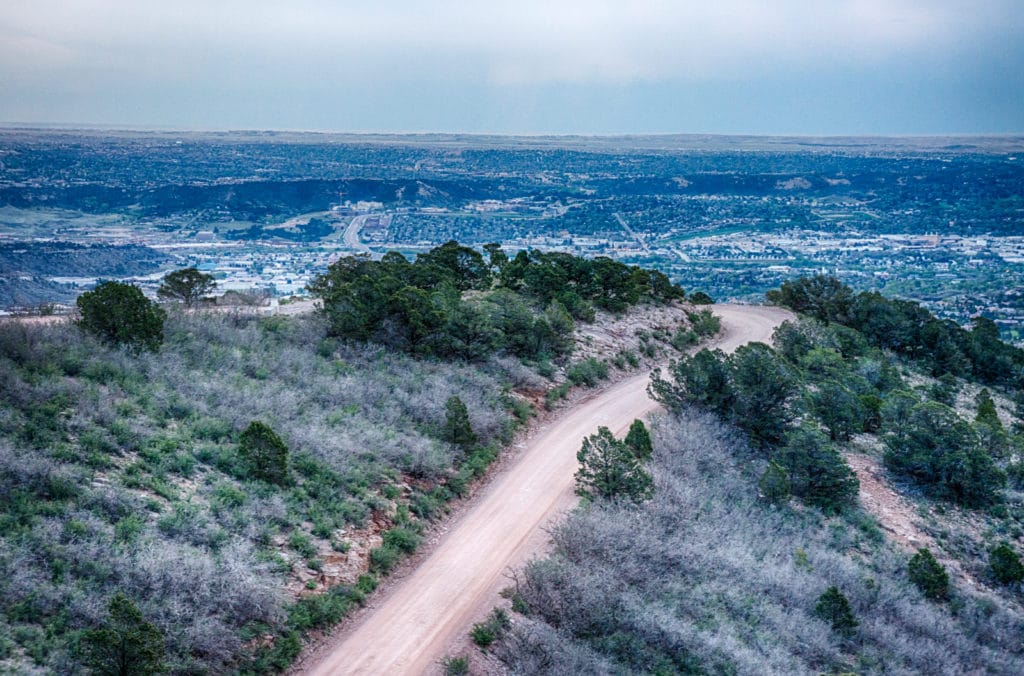 The often overlooked, but spectacular Rampart Range Road (built by the CCC in the depression era) is the lucky winner for highest Garden of the Gods elevation.  The park extends west, up to segments of Rampart Range Road. I did my best to mark a point on the road which appeared to be inside the park boundary and came up with 7,067 feet — about 700 feet higher than the visitor's center.
Rampart Range Road is a magnificent 60 mile road, snaking up to the high country and national forest.  The road is unpaved and bumpy in spots, but passable by most vehicles. Our family likes to stop in at Rampart Range Reservoir for a hike, especially during Fall colors, and then continue on to Woodland Park for a bite to eat. It's possible to follow the road all the way to the Sedalia/Deckers area.
See the Sights
These locations roughly correspond to our self-guided highlights tour of the park, be sure to check that out. It even comes with a Facebook Messenger guided tour (thanks to Eric and his bot automation skills) for those who use Messenger.
It should be noted: 6,300 feet may not be 14,000, but it's definitely noticeable to visitors from lower altitudes. Be sure to drink plenty of water, wear sunscreen, and take rests as needed.