Special places have a way of marking my story.
I don't usually share them with the world, but today I'm going to let you in on one of my favorites.
It's my Garden of the Gods spot.
But before I tell you where it is, I want to share why it's important to me (then I'll show you 3 more awesome spots at Garden of the Gods).
A Special Spot is Born
My Garden of the Gods spot started as a conversation I had about moving to Colorado Springs. I was living in Arizona at the time and couldn't wrap my mind around leaving.
I had a great community of friends. I was passionate about my job. And leaving of all that was a lot to consider.
Not to mention I was afraid.
Giving Change a Chance
It wasn't the prospect of moving that gave me anxiety. It was everything else.
My life in Arizona was a complex mix of incredibly fulfilling and difficult. There were so many great experiences. There were also lots of painful challenges.
Finding closure wasn't easy. It took months to even consider moving.
The good part was that working through the biggies like, "What do I want to be doing with my life?" and "Is changing careers ok?" left me with a sense of clarity and peace. The shift in perspective felt great.
It wasn't long before I headed to the Springs for an interview.
Reflecting at Garden of the Gods
The publishing building loomed large as I parked my Explorer in the guest lot. A deep breath and then I was inside to interview. This was it!
The interview was fast, but it went well. The opportunity seemed solid and I walked out the large glass doors feeling good about my chances.
Back in the car and filled with uncertainty I decided to visit Garden of the Gods. Nature often gives me perspective. And I needed just that.
I drove through the park and eventually stopped at pullout #8. I turned off my engine and got out of the vehicle. I walked a short distance to an outcropping of red sandstone. I climbed up the short slope and took in the view.
It was breathtaking.
I sat on that rock and thought about my journey. I thought about the job. I thought about my life.
Then, very clearly, the better part of a decade culminated into one distinct moment and I was ready.
Ready to move to Colorado.
Ready to embrace a new chapter in my life.
Life Changing Moments
There are only a handful of these moments in an entire life. Times when an extended season of experience abruptly changes.
Surely, we are constantly growing and changing, but every once in awhile the shift is marked by a distinct moment. And in this case, my particular moment has a particular spot.
On occasion, I still visit my Garden of the Gods spot. I park at pullout #8 and scramble up the same gritty red rock.
Going back is a gentle reminder of my journey. It's a nice place to process.
And the view is still breathtaking.
So Where's Your Spot?
There are so many beautiful areas to explore at Garden of the Gods. I suggest you take some time and find a special spot of your own.
And while you're exploring don't forget to appreciate how lucky we are to have such an amazing park. Not to mention it's free forever!
Not sure where to begin? Here are 4 amazing locations (including my favorite) you need to experience at Garden of the Gods.
Cathedral Valley
Head into Garden of the Gods via Gateway Rd. (It's the entrance near the visitors center) Follow the one way road for 1 mile. There is a small pull-out area where you can park and enjoy the view!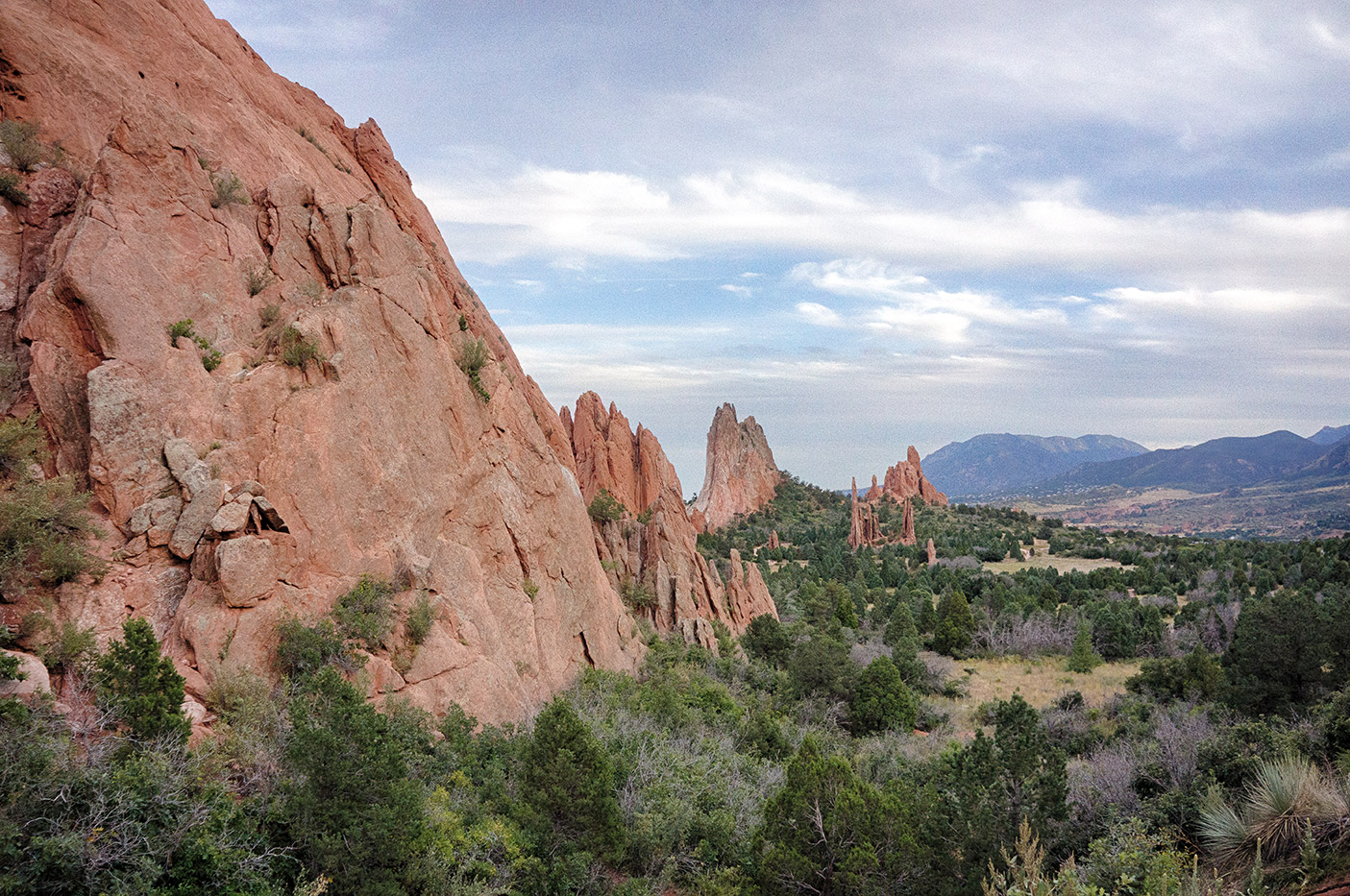 Ute Valley Trail
Park at the South Garden Parking Lot, P10. Head east on the Ute Connection Trail. Don't forget to look back and capture the view of Pikes Peak! This is a great trail for walking and jogging.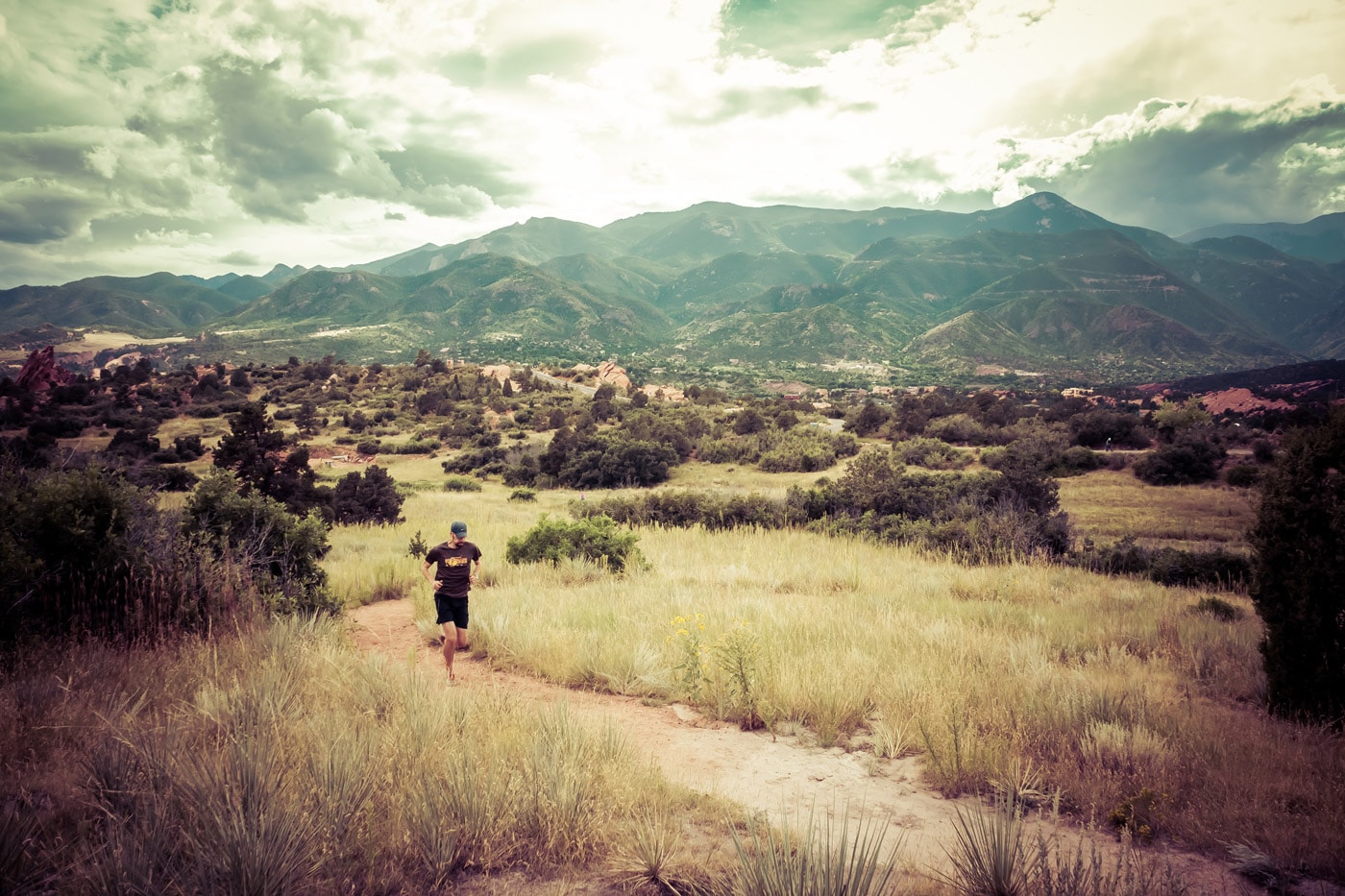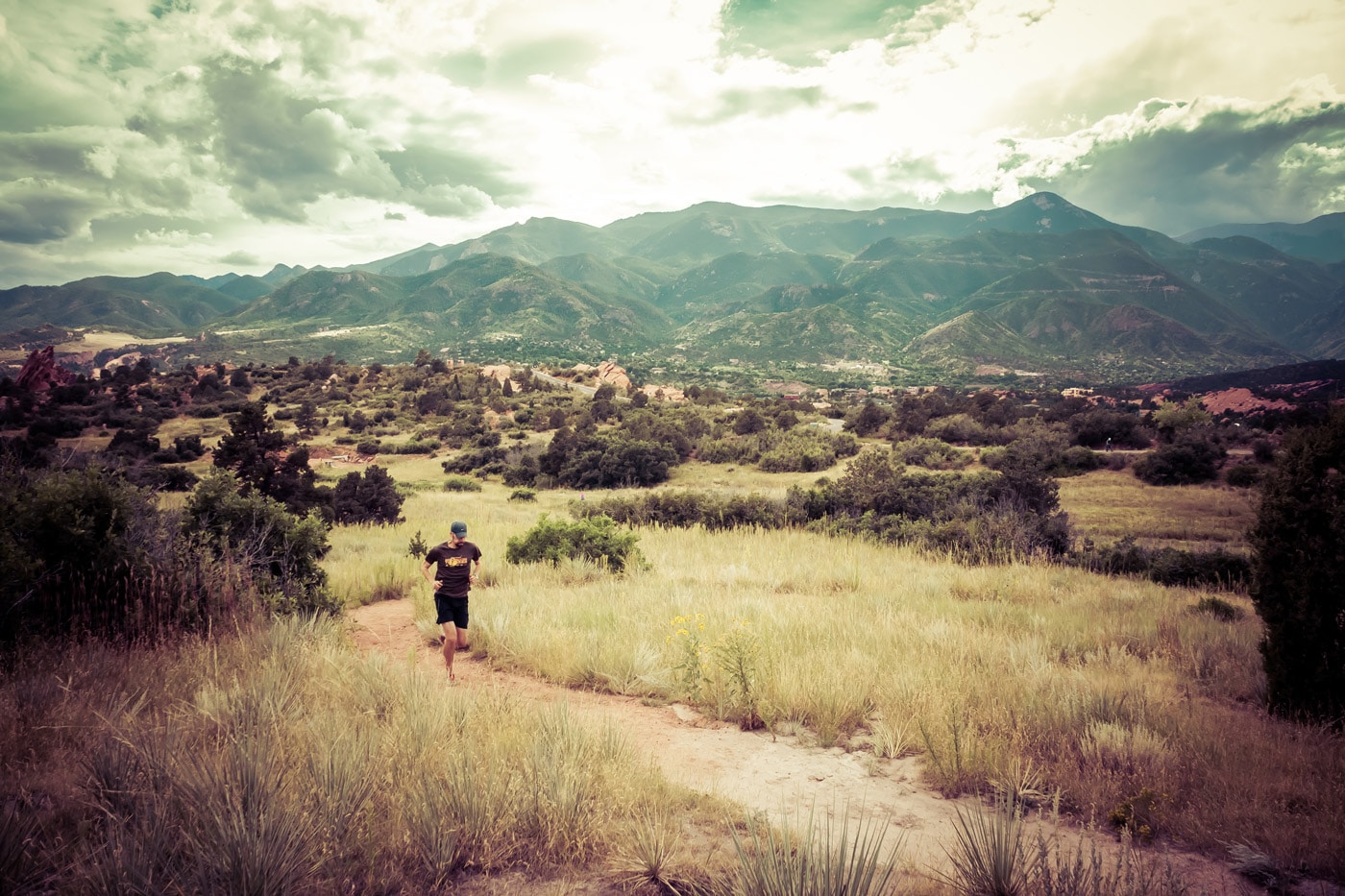 My Favorite Spot
From the visitor center, enter the park on Gateway Road. Follow the Juniper Way Loop (the main loop around the park) You'll eventually encounter a fork in the road. Take a left and head to pullout #8. There are several places to sit and enjoy the mountain views.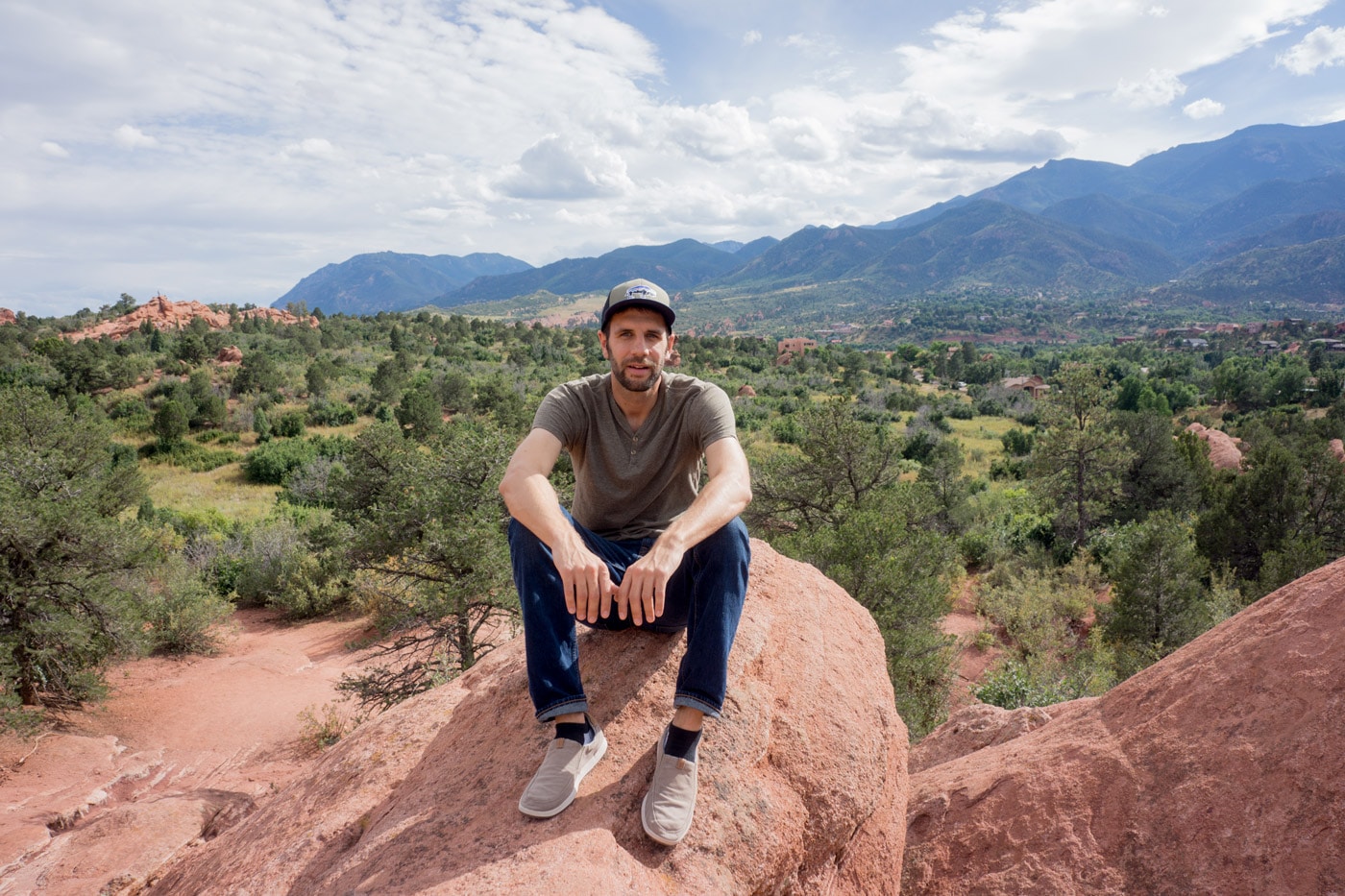 Near Cathedral Spires

Park at the main parking lot, P3. Follow the walkway between the giant rock formations (North and South Gateway Rock). Keep left at the fork. When the trail turns to the right, notice the dirt path entrance on your left.