Breakfast might just be the best meal of the day. Omelets, bacon, avocado toast, breakfast burritos, fresh fruit, pancakes and French toast—what's not to love?
Colorado Springs is known for its mountains and breweries, but it also has plenty of unique and tasty breakfast spots. So gather your friends and family for brunch and head to one of these local eateries.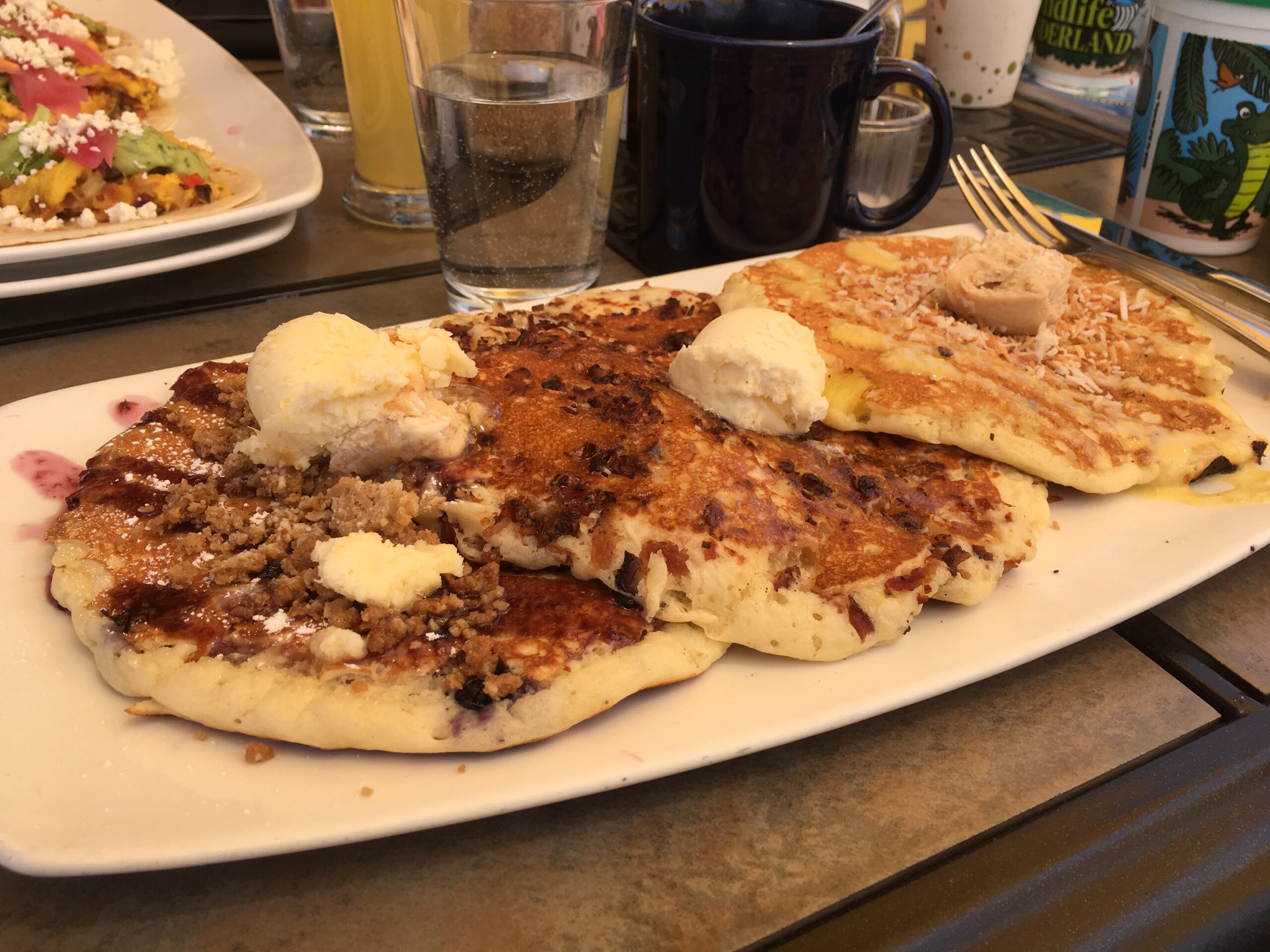 With multiple locations around Colorado Springs, Urban Egg is a great option with indoor and outdoor seating, perfect for the whole family or you and your friends after a long bike ride. A popular spot, waiting for a table can sometimes take a little while, but with amazing food and a fun, fresh atmosphere, it's worth it.
Try their Colorado Blueberry Streusel, or get my personal favorite, their Breakfast Tacos. And if you happen to be dining with some non-breakfast fans, the Urban Egg also has sandwich and burger options. They also offer signature cocktails to complete your brunch.
Open from 7am to 2:30pm, Urban Egg has a location near University Village, just 13 minutes away from Garden of the Gods. Or, if you'd like, they also have a location off Powers and Dublin, as well as a location downtown Colorado Springs.
Address: Urban Egg (University Village), 5262 N Nevada Ave, Colorado Springs, CO 80918
The Mountain Shadows Restaurant, a local Colorado Springs restaurant, was featured on the Food Network show Diners, Drive-Ins, and Dives, hosted by Guy Fieri! This hometown eatery is a perfect addition to your morning trip wandering the shops in Old Colorado City or Manitou Springs.
With a wide variety of omelets and massive cinnamon rolls, the Mountain Shadows Restaurant is especially known for their variety of green chili specialties. Try their Green Chili and Cheddar Omelet or their classic Breakfast Burrito. They also have a lunch menu, also served all day, if you're eating with non-breakfast fans.
Open daily from 7am to 3pm, this restaurant is only seven minutes from Garden of the Gods.
Address: Mountain Shadows Restaurant, 2223 Colorado Ave, Colorado Springs, CO 80904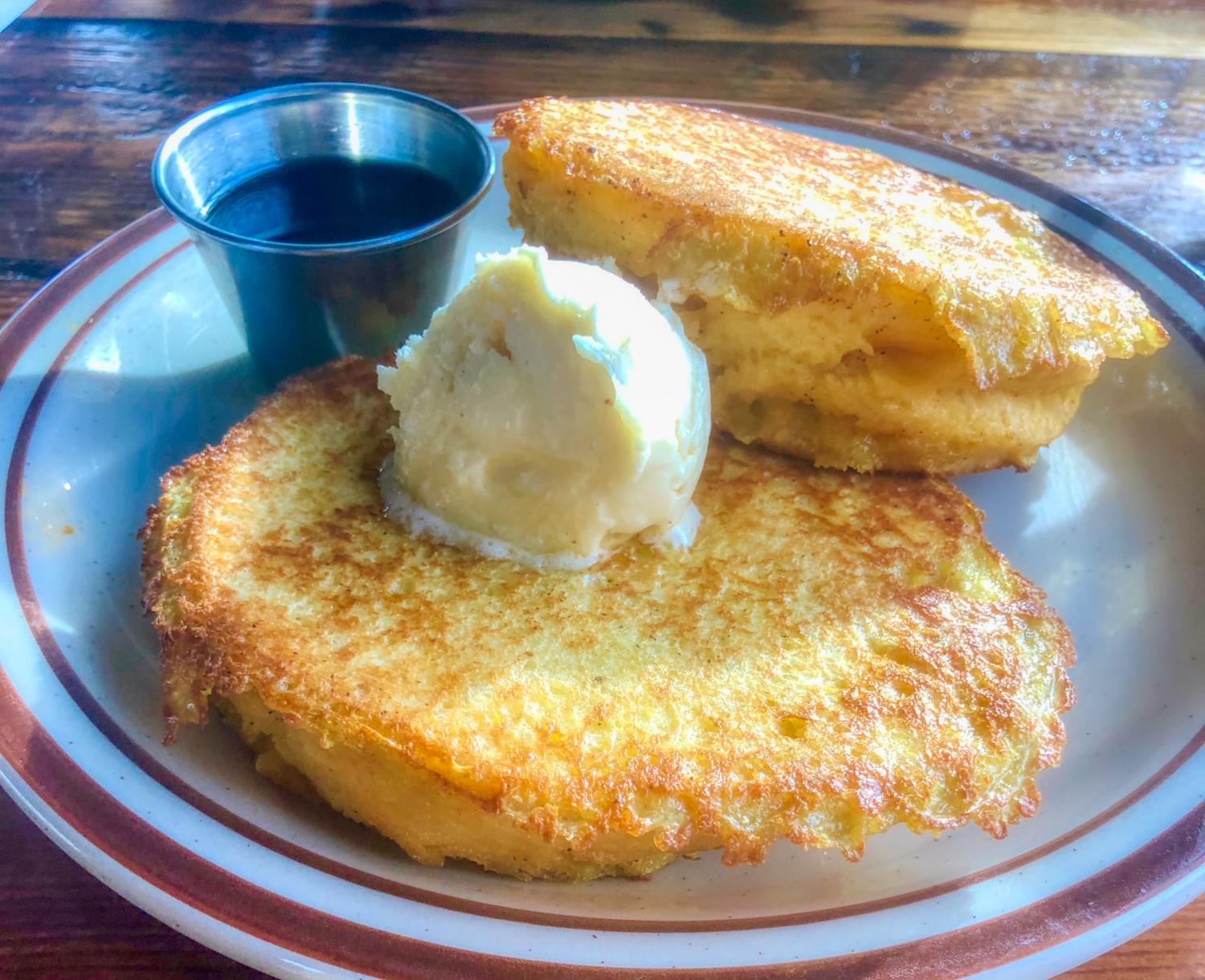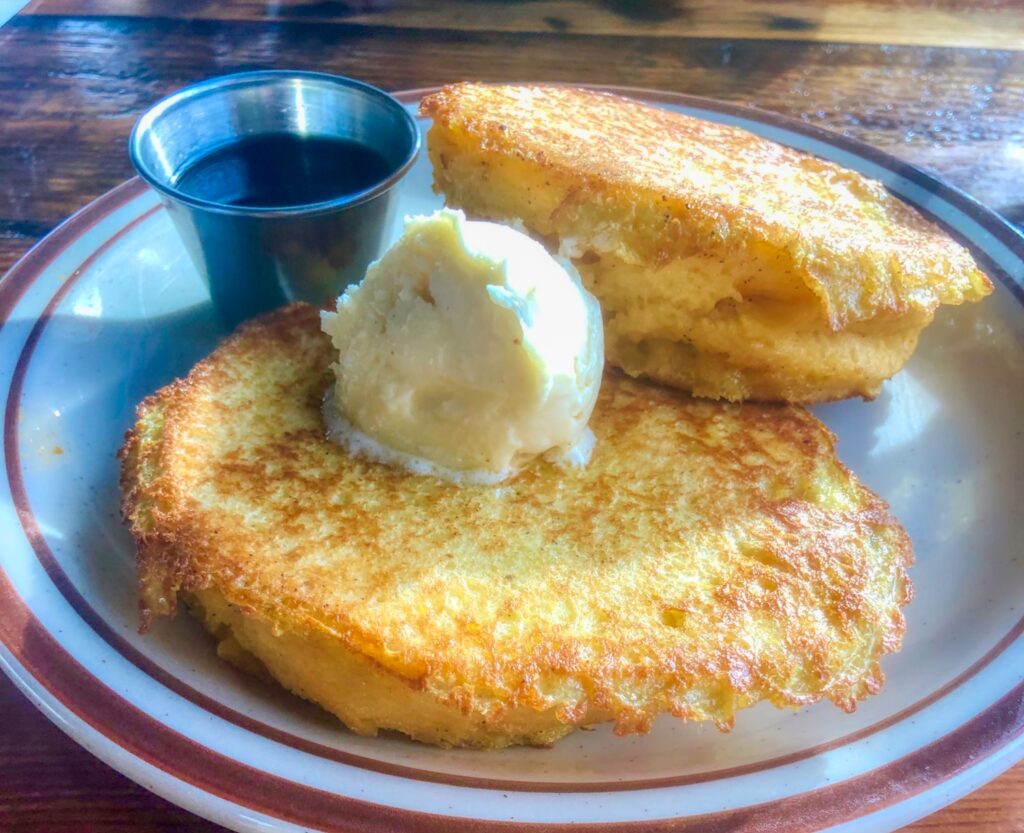 The Denver Biscuit Co. (which, while it has locations in Denver, has also opened up a location in downtown Colorado Springs), has a super fun atmosphere and location. And this daytime eatery turns into a pizza place (Fat Sully's) for dinner! But all by itself, the Denver Biscuit Co. offers delicious, hearty cuisine.
Start off with coffee by picking out your own mug from their eclectic collection, then eat your fill with one of their hearty biscuit options—go traditional with Biscuits & Gravy, or mix things up with a biscuit sandwich or a biscuit plate. A friend of mine got the Shrimp and Grits, while I enjoyed the Biscuit French Toast.
Open from 8am to 2pm (Mon-Fri) and 8am to 3pm (Sat-Sun), the Denver Biscuit Co. is located off Tejon in downtown, just 14 minutes from Garden of the Gods.
Address: Denver Biscuit Co., 528 S Tejon St, Colorado Springs, CO 80903
Located downtown Colorado Springs, this diner is a casual spot with tasty options. After you've burned off a bunch of calories hiking, stop here to fill up on some hearty food. Service is quick, but come with cash—or use their onsite ATM—as this diner is cash-only.
They're well-known for their Breakfast Burrito, and you'll want to get it smothered with green chili. And if you love their special Colorado green chili sauce, you can buy a jar of it to take home.
Open from 7am to 4pm-ish, the King's Chef Diner is 13 minutes away from Garden of the Gods. It's a perfect spot to visit after your morning hike.
Address: King's Chef Diner, 131 E Bijou St, Colorado Springs, CO 80903
While Urban Steam is technically more of a coffee shop than a daytime eatery, it's still a great option—especially if you're a fan of waffles! If you're looking for a chill hangout and delicious brunch, Urban Steam might just become your new favorite coffee shop.
Keep it simple and order their House Waffle or switch things up with their Vegan Orange Vanilla Waffle or Southern Comfort Waffle (which, yes, does include fried chicken). Urban Steam also has egg and breakfast burrito options.
On weekdays, they serve breakfast from 7:30am to 4pm. On weekends, they serve brunch from 7:30am to 3pm. Urban Steam is located just 15 minutes from Garden of the Gods. Look no farther for your new favorite waffle spot!
Address: Urban Steam, 1025 S Sierra Madre St, Colorado Springs, CO 80903
Alongside their market that's full of grab-and-go items made freshly daily, the café is a perfect option for brunch with friends and family. Open from 7am to 3pm every day, the café also has a selection of beer and wine, so you can pair a mimosa with your omelet.
Located in Old Colorado City, this market/café is just eight minutes from Garden of the Gods. Try their unique Pumpkin Bread French Toast or their house-made quiche of the day.
Address: Garden of the Gods Market and Café, 410 South 26th St., Colorado Springs, CO 80904
So … breakfast burritos, avocado toast, gourmet omelets, and specialty waffles—are you hungry yet? I am!Pick one of the local eateries listed above, and experience a tasty breakfast you'll find only in Colorado Springs! When you're done, work off some of those calories with a trip around Garden of the Gods—check out Balanced Rock [link to article] and the Kissing Camels [link to article].