Being a resident of Colorado Springs, a Garden of the Gods entrance fee of $0 seems normal. I often run to the park from my house, or pile in the van with Hanna, the kids and bikes to go for a ride on the Foothills Trail in front of the Visitors Center.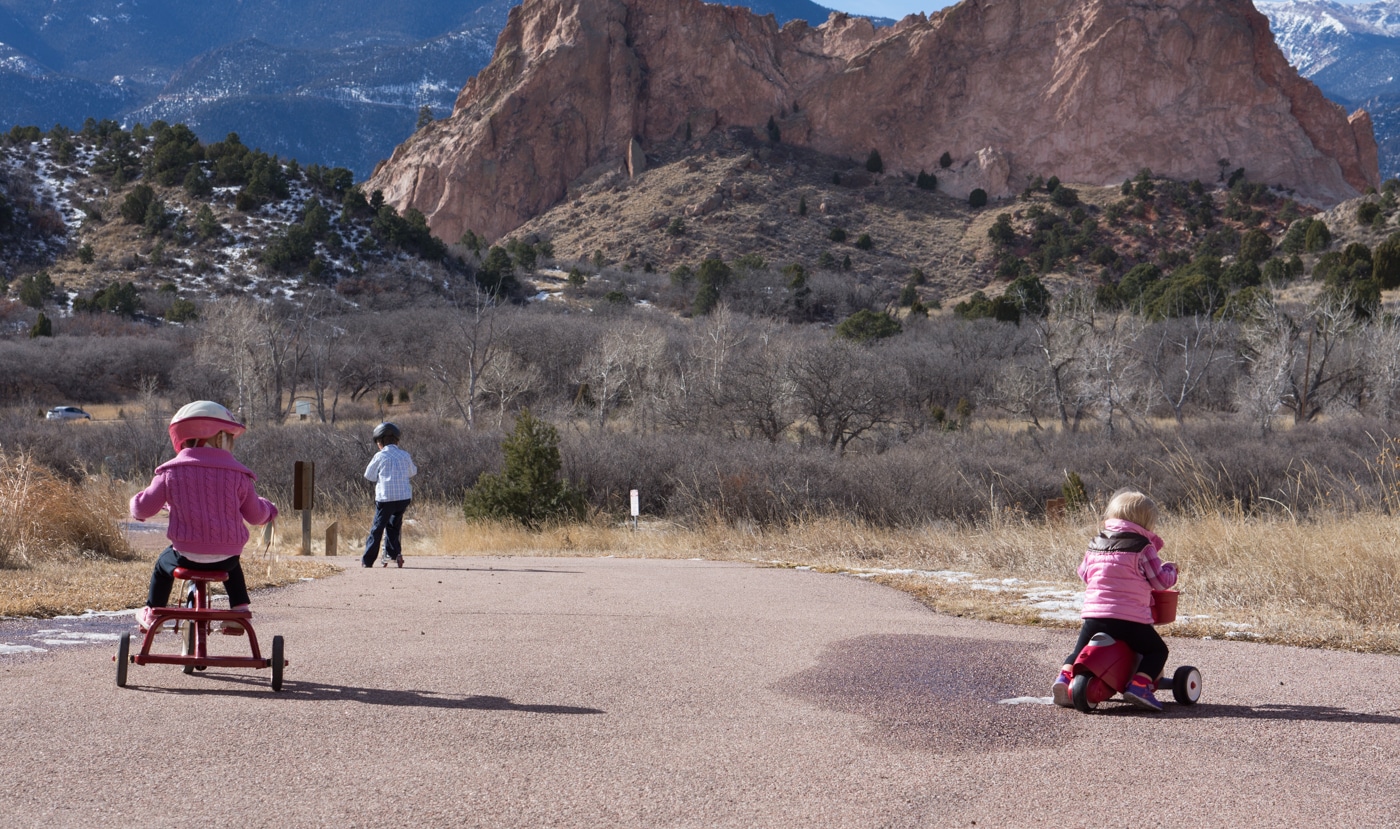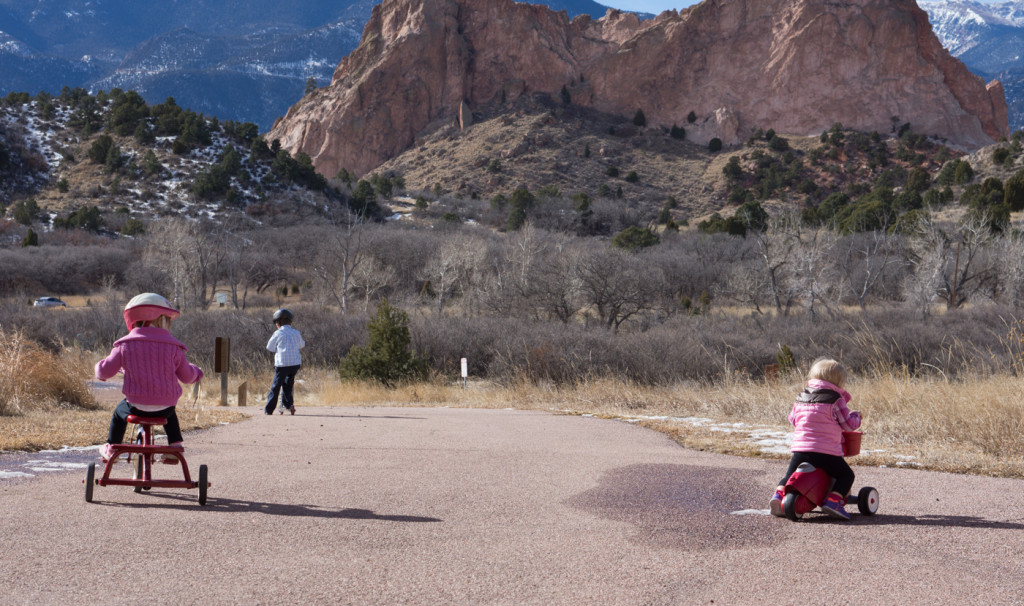 When thousands of tourists flock to the park in the summer, I run the snaking singletrack trails over 1300 acres of sandstone, oak, grass and earth – rarely hindered by other foot traffic.
Bighorn sheep, deer, and mountain lions roam Garden of the Gods (spotting a lion is rare). The park's distinct sandstone fins frame stunning views of America's mountain: Pikes Peak. All of this is free to the public – forever.
Wait, why is Garden of the Gods free?
Good question. Pikes Peak, which is worth every dollar, charges by the head (that's right, not by the vehicle). Seven Falls, a magnificent ribbon of water running from mountain slopes, is "owned" by the Broadmoor which charges for access. Garden of the Gods is free, thanks to one man and his family: Charles Elliott Perkins.
Charles could have kept Garden of the Gods to himself
Colorado Springs benefited from the foresight and generosity of its early citizens. City founder General William Jackson Palmer gave more than 2,000 acres of parks, paths, drives and roadways to Colorado Springs. [note]https://parks.coloradosprings.gov/explore-play/explore/parks/parks-history[/note]
General Palmer encouraged his friend Charles Elliot Perkins, head of the Burlington Railroad, to venture towards Colorado Springs with his railroad. The railroad never made it all the way, but Perkins did – establishing a home and eventually acquiring (in multiple purchases) a total of 480 acres in the Garden of the Gods.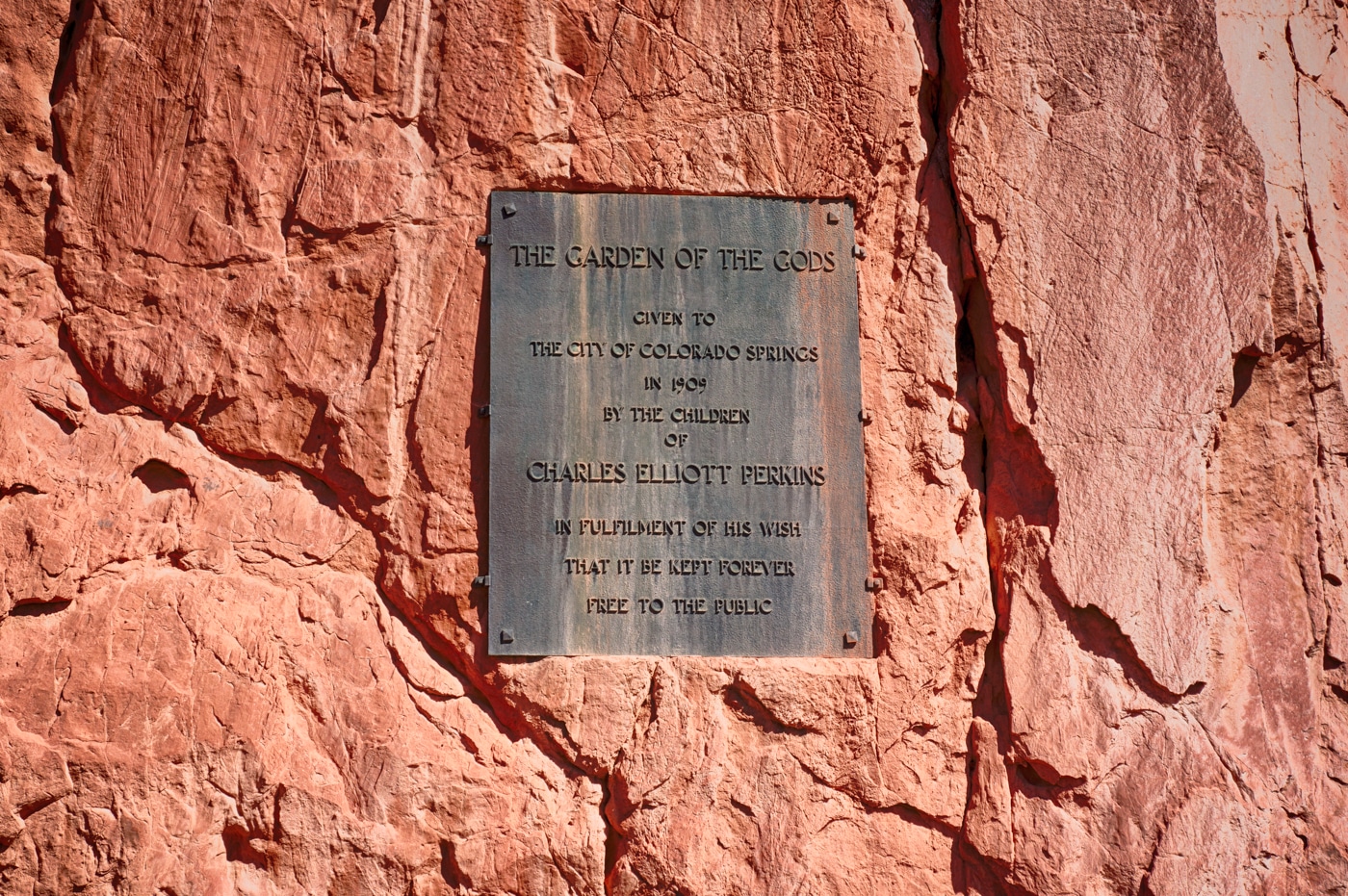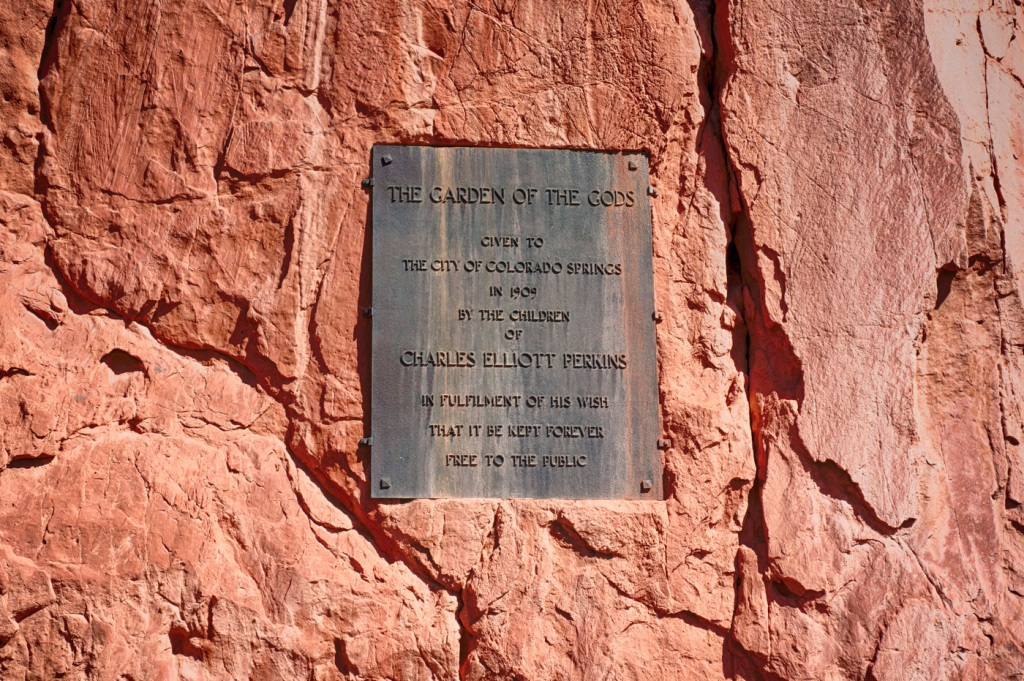 Perkins left the Garden of the Gods open to the public, choosing to leave the land in its natural state.
Two years after his death, in 1909, Perkins's children gave his acreage to the city of Colorado Springs provided the city keep it as a free park. Since that time, the Palmers donated Rock Ledge Ranch and the city acquired more acreage.
Wealth in the hands of people with character can result in good for all. Here's to the families and founders of Garden of the Gods. Thanks.